Imagine an institution renaming itself in honor of the boy it once attempted to bar in the name of racial segregation.
In the summer of 1959, the Lake City Public Library in South Carolina refused a young 9-year-old boy from checking out books. But the boy wasn't raised to submit to such harmful societal constructions of the time. After the police and his mother became involved, he was finally allowed to borrow books from the library.
Fast forward about 22 years, that boy—who grew up to become an ambitious young man—would be selected as one of the 35 candidates (out of 10,000!) for the NASA astronaut selection program.
Ronald Erwin McNair became the second African American astronaut to fly in space as a mission specialist on STS-41-B when it launched on February 3 and landed eight days later on February 11, 1984.
This was the fourth flight of the Space Shuttle Challenger, and the mission involved untethered spacewalks and two satellite deployments.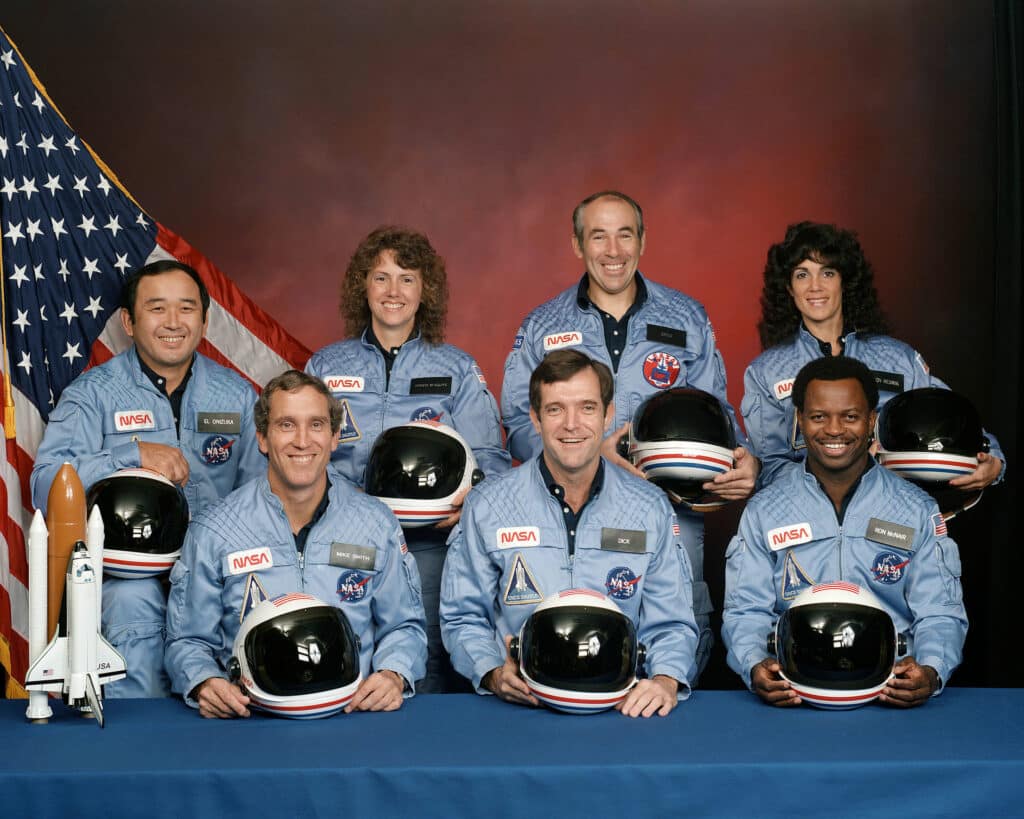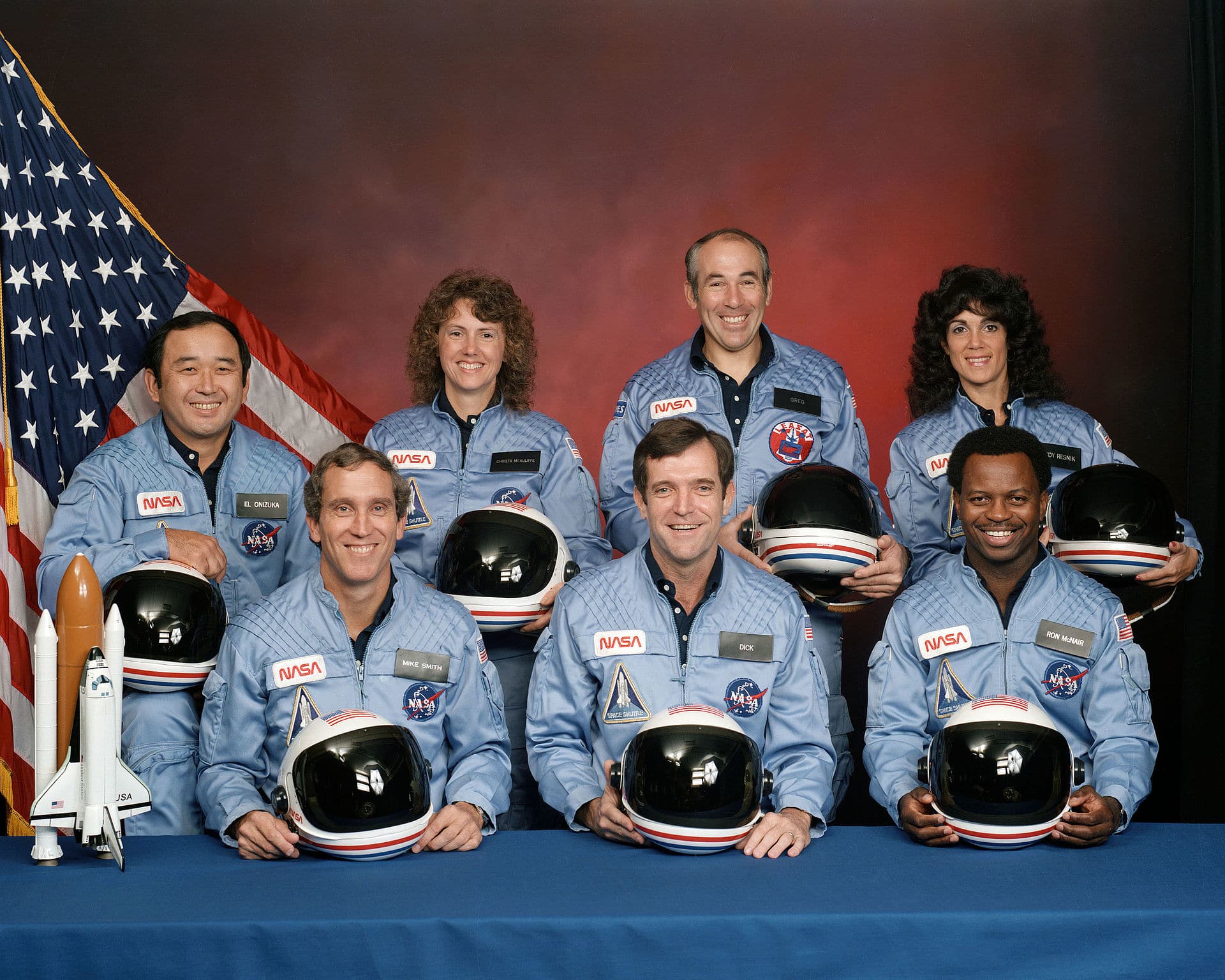 Unfortunately, fate wasn't kind enough to let the ambitious soul dwell much longer on earth. At age 35, Ronald McNair and six others lost their lives when the Space Shuttle Challenger (STS-51-L) disaster occurred.
He left behind two children and a wife, Cheryl, his high school sweetheart.
In his short but fulfilling life, McNair achieved things that would take others several lifetimes.
A Life of Excellence Driven by Passion and Principle
Ronald McNair was born on October 21, 1950, in Lake City, South Carolina. He was the third child to the working-class family of Pearl and Carl McNair.
Despite facing poverty and segregation, his parents instilled in him a love of learning and a desire to achieve.
McNair's parents worked hard to provide him with the support and encouragement he needed to succeed.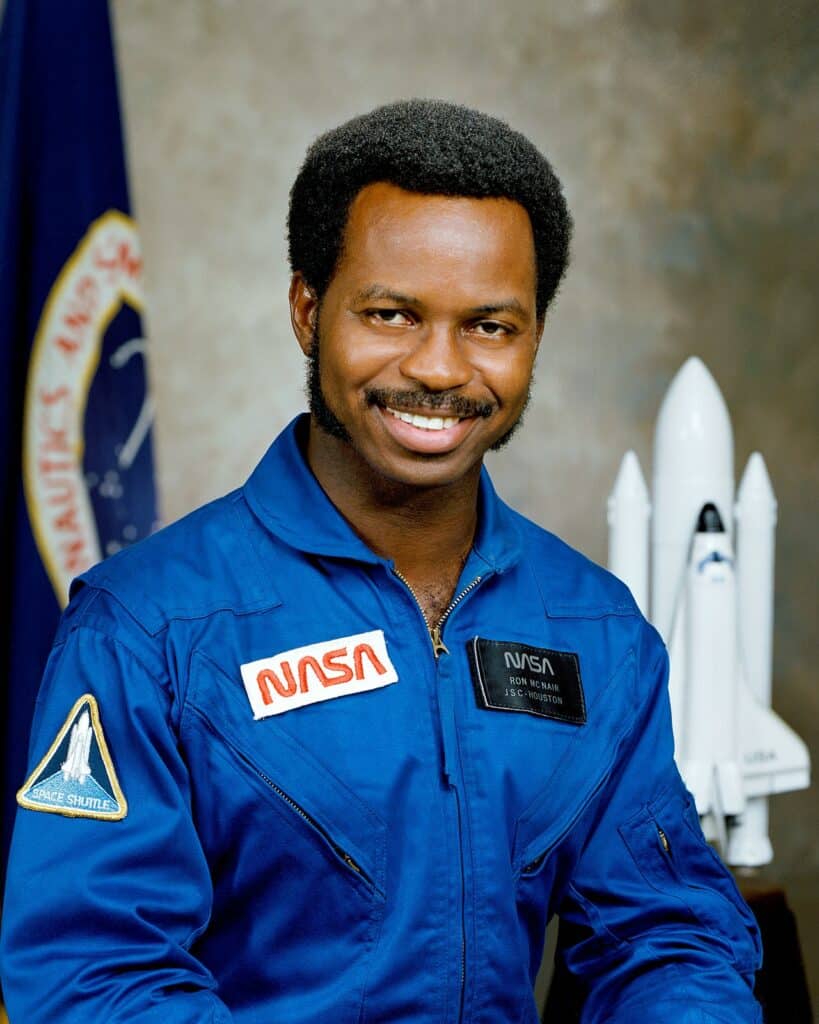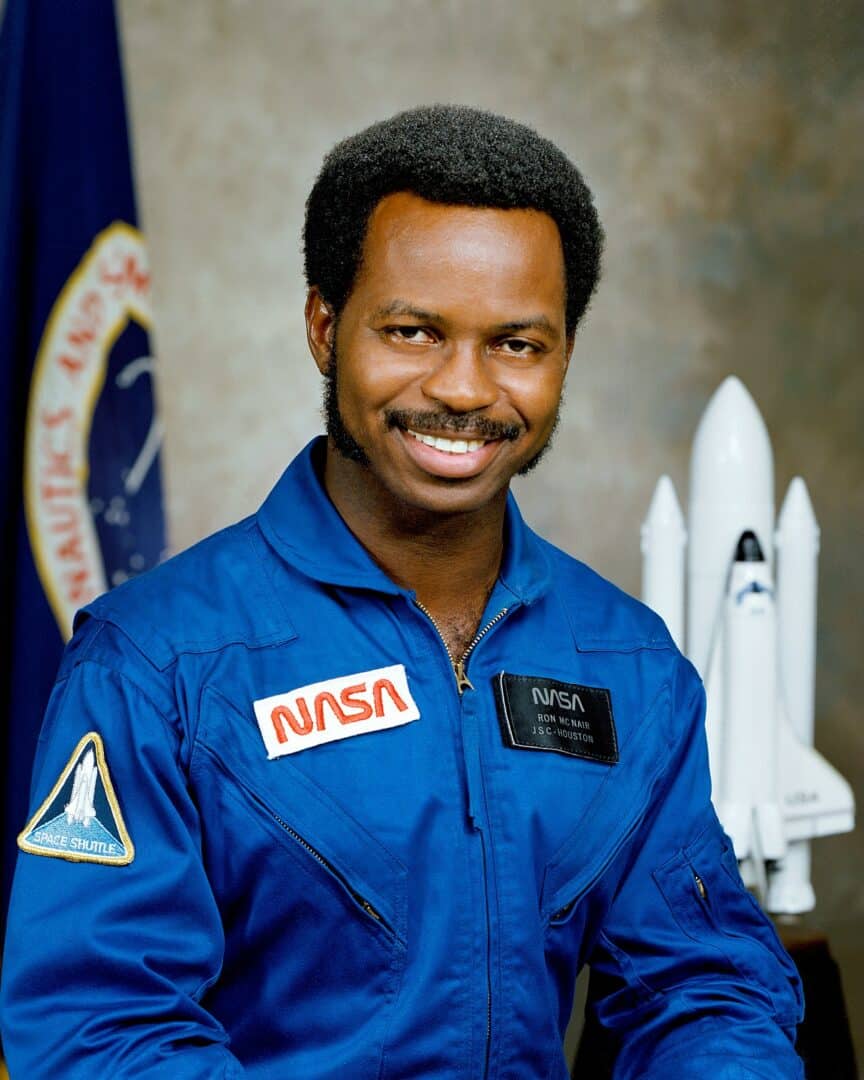 His mother, a teacher, encouraged him to read and explore his interests, and his father, a mechanic and World War II veteran taught him the value of hard work. 
They paid for private tutors and took him on trips to museums and science centers to motivate him and help him gain a broader worldview.
McNair grew up in a time when opportunities for African Americans were limited. Nonetheless, as a child, he excelled in his studies and was an avid reader, devouring books on science and technology. McNair was inducted into the National Honor Society in high school for his exceptional academic abilities.
From sports to music, he excelled in everything he put his mind to. As a skilled saxophonist, McNair often played with jazz musicians. He also held a black belt in karate.
Influenced by his experiences growing up as an African American in a time of segregation and discrimination, Ronald McNair strongly advocated for diversity and equality in STEM.
He gave talks at schools and community organizations, such as the National Society of Black Engineers (NSBE) which aimed to increase the number of African Americans in STEM fields and provide support and mentorship to community members.
Academic Achievements and Time in NASA
After earning a Ph.D. in laser physics from MIT in 1976, McNair worked as a research physicist at the Hughes Research Laboratories in California. He would later work at MIT as a visiting scientist.
During the NASA astronaut selection process in 1981, he also worked as a research physicist at Lockheed Corporation in California.
McNair was a highly respected researcher and scientist who conducted groundbreaking research on laser-excited molecular dynamics and the spectroscopy of molecular gases.
He authored many scientific papers and articles based on his research and was a talented inventor with several patents. These include: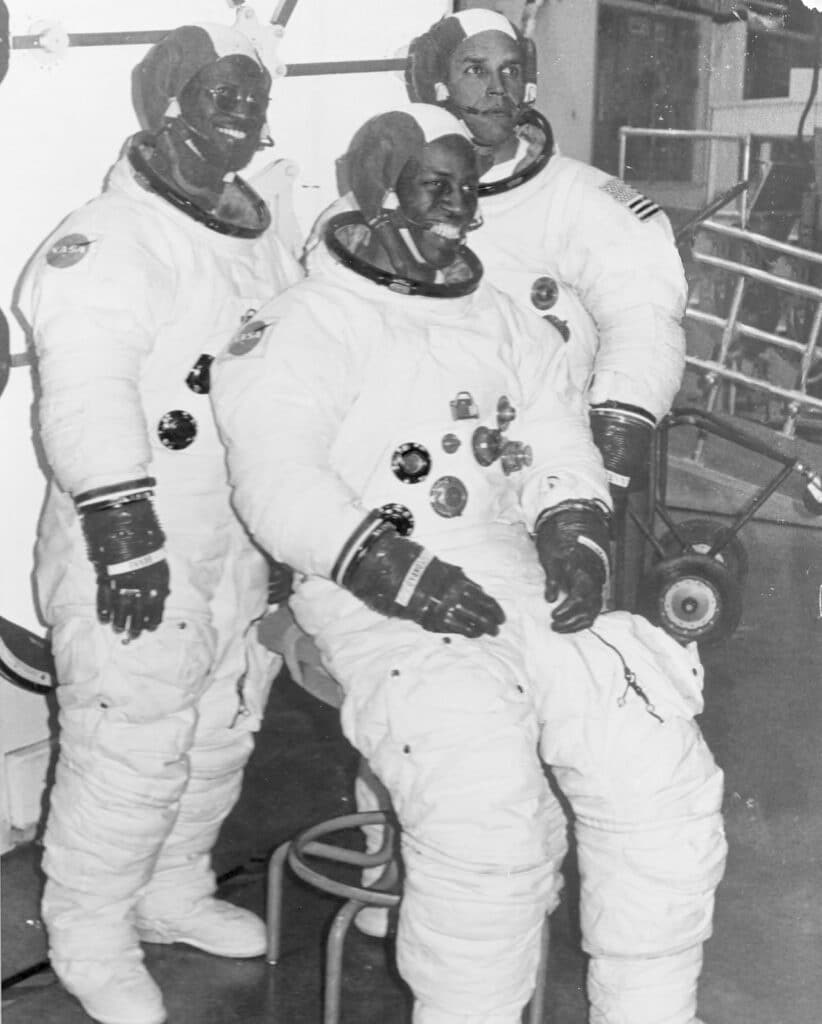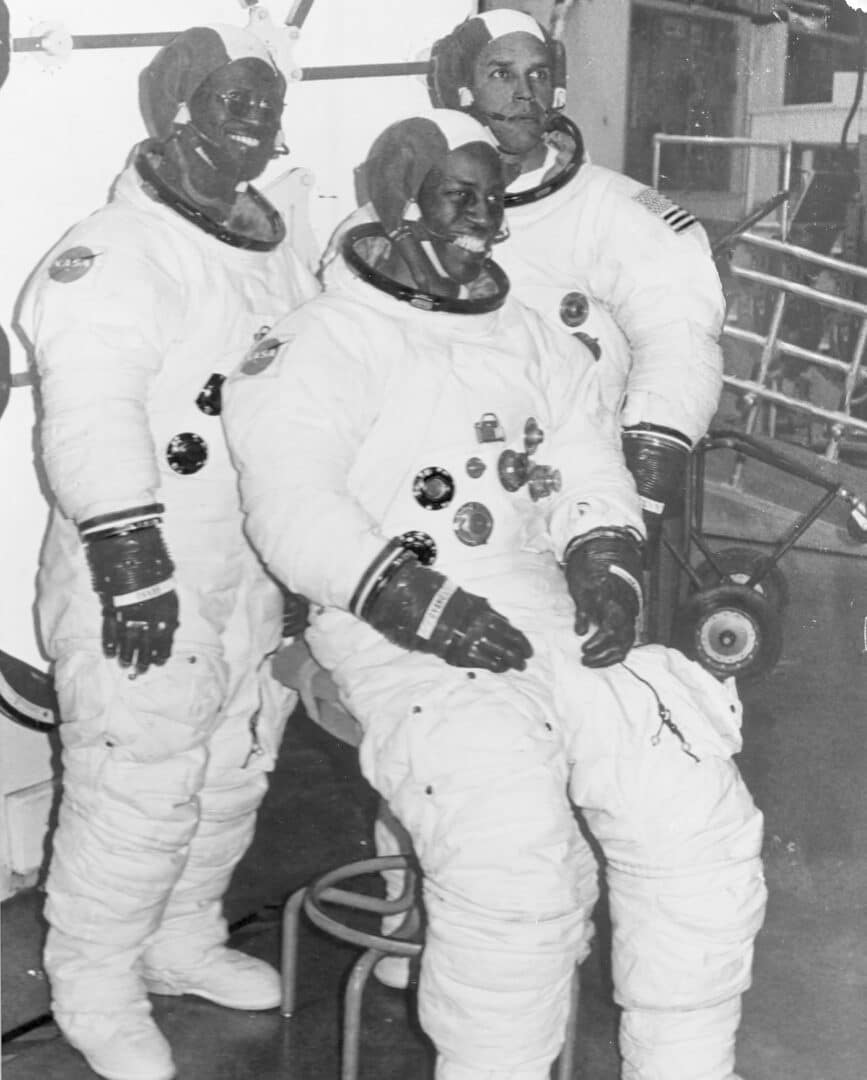 "Laser system for molecular spectroscopy and molecular beam study," US Patent 4,242,974, granted in 1980.
"Laser spectroscopic apparatus," US Patent 4,267,392, granted in 1981.
While in NASA, McNair was a mission specialist responsible for conducting scientific experiments and payload operations during the Challenger mission.
He operated the shuttle's robotic arm, known as the Remote Manipulator System (RMS). He used the Hand-Held, Self-Manned, Inflatable Remote Manipulator System (HI-RMS) and the Development Test Objectives (DTOs) for his experiments.
The results provided valuable information about the behavior of liquids and gases in microgravity, which had applications in combustion science, fluid mechanics, and materials.
Stellar Achievements
Some of McNair's notable achievements in life and after his passing include:
Being the first person in his family to attend college, and he did it at the age of 16. He was awarded a full scholarship and earned a Bachelor of Science in Physics.
The building that housed the library that refused him as a child is named after him.
Becoming a National Achievement Scholar and being awarded a scholarship to attend MIT, where he earned a Ph.D. in Physics (the second African American to do so).
Becoming the second African American astronaut fly in space and the first to conduct a spacewalk.
Being posthumously awarded the Congressional Space Medal of Honor in 2004.
He was inducted into the South Carolina Hall of Fame in 2009.
McNair's legacy continues today as a shining beacon of inspiration for living life with perseverance, commitment, and hard work.
Wikipedia furnishes an exhaustive list of public honors posthumously awarded to McNair. In addition to the Lake City library building, McNair has several schools and a research center named after him, plus several buildings, scholarships, and a boulevard. NASA has also named a crater on the moon after McNair.
The Ronald E. McNair Post-Baccalaureate Achievement Program was established in his honor to help underrepresented students pursue Ph.D. degrees in science, technology, engineering, and mathematics (STEM) fields.
The Challenger Center for Space Science Education, a non-profit organization, was also established in McNair's memory.
Ronald McNair was a trailblazer who paved the way for future generations of scientists and astronauts in his community and beyond.
Sources