Last updated on January 7th, 2023 at 12:27 am
In 1995, the world lost one of its most beloved singers when Selena Quintanilla was fatally shot by her obsessed fan, Yolanda Saldívar. Selena was just 23 years old at the time of her death and had achieved massive success in the music industry. Her fans were devastated by her loss, and many wondered what could have led Saldívar to commit such a heinous act.
In today's article, we will take a closer look at Saldívar's life and explore the factors that may have led to her murder of Selena Quintanilla.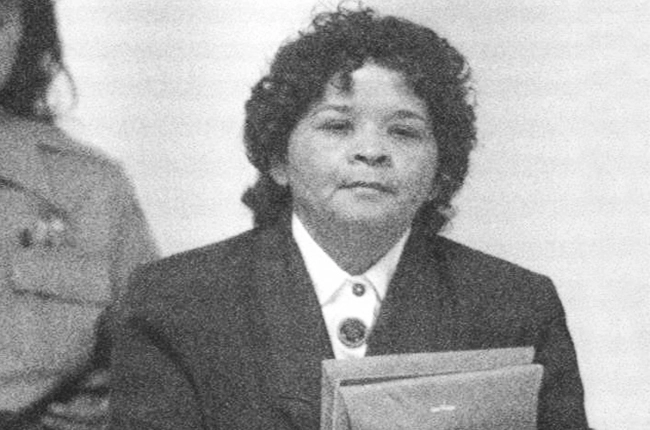 Yolanda's Early Life
Born September 19th, 1960, Yolanda Saldívar was born to Frank and Juanita Saldivar in the city of San Antonio, Texas. She was the youngest
of eight children. Early life seemed pretty typical.
Her father worked as the head waiter of a Mexican restaurant that could be found on the West End, and Yolanda went through the school system, attending three unique elementary schools throughout the Edgewood School District.
These were Kennedy High School, Holmes High School, and then Jay High School, finally graduating from McCollum High School in 1979.
Interestingly, while she was in McCollum High School, she was also a part of the ROTC, which means Reserve Officer Training Corps.
This program is typically for people who want to pursue a career in the military, and it's unclear why Yolanda joined. It could be that she was looking for some kind of discipline in her life, or maybe she had other plans that didn't end up working out.
After high school, by 1985, Yolanda had accepted a place at the University of Texas, where she then relocated to Palo Alto College, where she trained to become a registered nurse. From here, she trained as a graduate nurse at the Medical Center Hospital.
Come March 1990, she qualified as a nurse, received her registered nurse license from the Texas Board of Nurse Examiners, and started out her career on a hard-earned $60,000 per year.
However, she could only work part-time as she then adopted three children, one of whom was her niece.
So far, everything seems nice and routine, and it's quite interesting to see how typical Yolanda's life was during the early years.
However, this is where things start to get a little interesting and controversial.
It didn't take long before her employer, Dr. Faustino Gomez, a dermatologist with whom she worked, took her to court and sued her for allegedly stealing over $9,200 from him and his company in 1983. The case was settled out of court.
Not even two months later, the Texas Guaranteed Student Loan Corporation obtained what is known as a Travis County Court judgment in Austin. This public record showed Yolanda failed to repay a $7,361 student loan.
During this time, however, she had switched jobs multiple times and was, at that specific time, working as a nurse in St. Luke's Lutheran Hospital.
This is the first time we start to see any kind of financial instability or criminal activity from Yolanda, and it's something that will become quite common in the years to come.
This pattern of starting and switching over to new jobs became increasingly common. Over the span of four years, she switched to two other hospitals, but it was during this time that she started to get involved with live music and would spend some of her free time attending concerts in the local area,
One of her favorites was a Shelly Lares concert that was held in her hometown of San Antonio, and it was this concert that inspired her to want to start a fan club for the artist. She tried by asking around to see how this was possible, starting with asking Shelly's father for permission, but he denied the request.
Yolanda Meets Selena Quintanilla
Selena Quintanilla was a rising star in the Tejano music world, made famous for songs like "Como La Flor" and "Bidi Bidi Bom Bom," and was commonly referred to as just 'Selena' by her fans.
She was born in 1971 in Lake Jackson, Texas, making her two years younger than Yolanda.
Early on in Selena's career, Yolanda started to attend as many of her concerts as possible and would wait outside of the venues just to get a glimpse of her.
It wasn't always this way.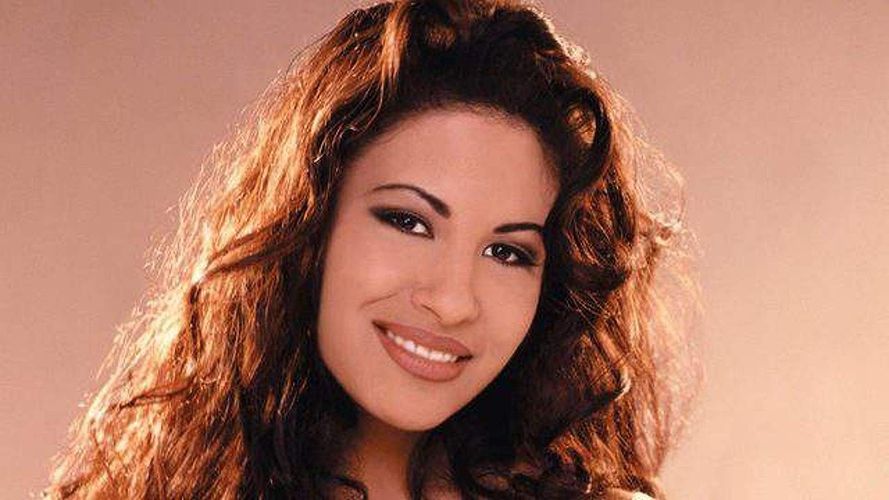 In fact, Yolanda had to be convinced by her friends at first even to give Selena a try. Yolanda was automatically not a fan because Selena was dominating the Tejano Music Awards, and Yolanda would have preferred if her more beloved artists were given a chance to perform.
But once she finally listened to Selena's music, she was hooked and became an instant fan. She started to buy all of Selena's albums and would even get up to sing and dance along to her songs at karaoke bars.
Eventually, Yolanda wanted to start a fan club for Selena and once again started to repeatedly call Selena's father, Abraham Quintanilla Jr, requesting that she could begin a fan club based in San Antonio.
After numerous attempts, her father finally gave in and allowed it to happen, and thus the Selena fan club was born, with Yolanda as the club's president.
The fan club was fairly successful. By 1993, the club had grown to around 1,500 members, which is huge for a club starting just four years prior. Over the next few years, this multiplied drastically to over 5,000 members and quickly became one of the largest fan clubs in the entire San Antonio area out of all the artists there!
With Yolanda at the head, her name was known by the Quintanilla household, so much so that the Selena brand actually hired Yolanda as the manager of Selena's clothing boutique line, known as Selena Etc.
However, Yolanda's past came back to haunt her as come the spring of 1995, Yolanda was caught taking money from the business and boutique lines and was fired immediately.
Not even three weeks later, Selena herself agreed to meet up with Yolanda after Yolanda refused to hand over the company's financial records that the company needed.
At this point, it's easy to see what kind of mindset Yolanda is in. She's obsessed with the idea of money and fame, in awe of Selena herself, and idolizes her so much. Out of an act of trust and loyalty, she was taken on board to be a part of the team but could not handle the pressures of obsession and her past.
Now fired and cast out by those who she loves most, she lashes out, keeping financial records practically hostage and refusing to hand them over until she's able to meet with Selena herself.
And so, to get things over and done with, Selena agrees, and they meet on March 31st, 1995, at the Corpus Christi Days Inn motel.
Yolanda refused still to hand over the taken financial documents and announced alleged claims that she was sexually assaulted in Mexico and that she wasn't in a place to hand them back over. Obviously concerned, Selena then took Yolanda to a nearby hospital for help.
However, since it had reportedly happened in another country, the gynecological exam had to be done elsewhere and didn't happen.
After the appointment, Selena and Yolanda returned to the motel and demanded that enough was enough and that financial papers needed to be returned. Yolanda submitted the papers and flipped.
Yolanda pulled a 0.38 caliber Taurus Model 85 revolver from her bag and pointed it toward the singer. Selena turned to flee the motel room in horror and fear, Yolanda responding by shooting her once in the back.
The shot was fatal, severing an artery and fatally wounding Selena. However, Selna continued running as Yolanda followed, repeatedly calling Selena a 'b*tch.' Heading into the motel office, Selena collapsed on the floor and the clerk at the desk called 911.
Come 1:05 pm, Selena was announced dead, having died of blood loss.
The Trial and Imprisonment of Yolanda Saldívar
Selena was a star and beloved by so many. Over the course of her short career, she sold over 18 million records worldwide, and so a large percentage of the Latino community watched the trial with anticipation to see what was to happen to Yolanda and to see whether justice would be served.
However, the trial was not televised despite cameras being allowed inside the courthouse. The case was moved from San Antonio to Houston since Selena's lawyers successfully claimed that it was not a fair trial to have it held in Yolanda's hometown.
The court proceedings were relatively simple. CNN was the main news outlet to cover the case, claiming that a controversial police confession would be held up where Yolanda would have apparently confessed to having shot Selena after an argument over the stolen money with Selena's father.
However, when the evidence was given, Yolanda's defense team objected.
In true defense fashion, the defense lawyers claimed the shooting was accidental, but Selena's legal team pointed out immediately that Yolanda, who was trained as a registered nurse, did not once attempt to call 911 after the shot had happened.
After the evidence was given, the jury discussed for less than three hours before giving their verdict that Yolanda was guilty on the count of first-degree murder. Within three days, on October 26th, 1995, Yolanda was sentenced to life imprisonment with possible parole in thirty years' time.
This was just the maximum prison term that was allowed in the state of Texas at the time. On November 22nd, 1995, Yolanda was transferred to the Gatesville Unit, which is currently known as the Christina Melton Crain Unit, for prisoner processing.
As of today, Yolanda is still serving her life sentence in the Mountain View Unit of Gatesville and will be capable of receiving her first parole meeting on March 30th, 2025.
The Legacy of the Murder
As you can see, the case and story of Yolanda is an interesting one, one that shows what an obsessive and slightly disturbed state of mind can drive a seemingly ordinary person to do. A case that still rocks the affected communities to this day.
Interestingly, the revolver used to kill Selena went missing during the trial but was later found in a box of pens and other office supplies in the home of a reporter who was present at the trial, named Sandra Oballe, who claimed she didn't know she had possession of the weapon.
While some historical groups wanted to keep the weapon intact as a souvenir of history, it was concluded that the weapon would be dismantled, the pieces of which were disposed of by being thrown into the Corpus Christi Bay come 2022.
Since then, Yolanda has applied her conviction. She first applied back in 2000, but the request never made it to the high court. It was then invoked again in 2008 on, precisely on March 31st, the 13th anniversary of the murder itself.
In later years, Yolanda was featured in the movie made about Selena's life, a Netflix-aired movie titled Selena's Secret, which was based on the book written about her life of the same name, as well as a Netflix original series aptly titled Selena: The Series.
Yolanda was played by Lupe Ontiveros, a well-known Mexican American actress.
The movie Selena's Secret was met with positive reviews and is currently available on Amazon Prime.
Conclusion
So, there you have it. The story of Yolanda Saldívar, an obsessed fan turned murderer who killed the one and only Selena Quintanilla. A story that still rocks the Mexican American community to this day and one that will continue to be told for years to come.
What are your thoughts on the story? Let us know in the comments below. And, as always, thanks for reading!