Most people know Sir Christopher Lee for his outstanding performances as Saruman in The Lord of the Rings, Count Dooku in Star Wars, Scaramanga in The Man with a Golden Gun, and his most iconic role as Dracula in ten Hammer Horror films. 
But Lee was more than an actor with a long list of roles and a voice that would have raised the dead. He was a descendant of nobility, a decorated soldier, pilot, singer, skilled swordsman, and the inspiration for James Bond.
Lee was also a man of immense curiosity and intellect, making him stand out from his peers. He was a polyglot, speaking fluently in more than five languages. His travels made him a witness to many of the things that would never be seen again. And his incredible talent and dedication to his craft inspired actors, directors, and musicians to explore new creative paths.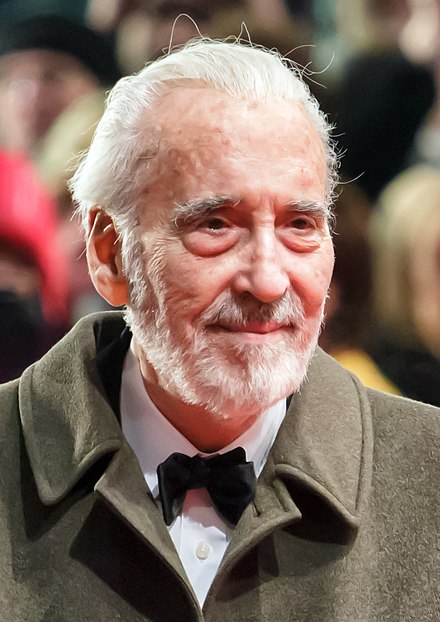 Noble Beginnings
Sir Christopher Lee was born on May 27, 1922, to Countess Estelle Marie Carandini and Lieutenant Colonel Geoffrey Trollope Lee. His mother was Italian nobility, a progeny of the House of Carandini. 
It was one of the oldest noble houses in Europe, and its history could be traced back to the 12th century, to the time of Frederick Barbarossa.
Most of the scions of the house became dignitaries, politicians, and clerics. And for a while, it seemed that young Sir Christopher Lee was destined for the same life. Then, his mother divorced his father and married a wealthy banker, Harcourt George St. Croix Rose. 
Lee studied in a private school and lived in a neighborhood where he met famous actors, Russian nobility, and other diplomats.
Since his mother was an Italian aristocrat, he met people such as Prince Yusopov and Grand Duke Dmitri Pavlovich, the cousin of Russian Tsar Nicholas II.
Through his stepfather, he became acquainted with writer Ian Fleming, the creator of James Bond. His mother, Rose was Fleming's uncle, so Lee and Fleming became step cousins. 
At the time, the only thing that mattered to Lee was his education. He attended Wellington College and earned classics scholarships, earning him Greek and Latin marks. He also played sports and joined school plays.
But in 1939, with only one year left to complete his education, Lee had to leave Wellington College at 17. His stepfather had gone bankrupt, leaving the family in financial ruin.
Working for a Living
Lee then had to earn a living in his teens. His sister had started working as a secretary, and he knew he had to find some work too. But, unfortunately, in the summer of 1939, there weren't many jobs available. 
So, he joined his sister on holiday on the French Riviera. At that time, the German serial killer Eugen Weidmann was in prison in Versailles and sentenced to public execution by guillotine. 
Lee joined thousands of people outside St. Pierre Prison to watch the beheading of Weidmann. The hysteria surrounding the event became a scandal, so much so that the French government banned all public executions. Lee, then only 17, witnessed the last one. 
When he returned to London after living in Europe for a few months with other aristocratic families, Lee found work as a messenger boy in a shipping office in the city, working for a pound a week in the mailing department.
Soldier and Spy
Soon, war broke out. Lee joined a military academy to join the war effort. He volunteered to join the Finnish army and fought against the Russians during the early years of the war.
In 1941, he joined the Royal Air Force (RAF). However, he was diagnosed with a damaged optic nerve and would never fly again. Lee was devastated. He spent a few weeks traveling in Africa, trying to find a way to join the war.
So, he applied to the Royal Air Force Intelligence Branch. He then became a special intelligence officer and did most of his work in North Africa. He was stationed in the Egyptian city of Ismaili and provided intelligence to RAF squadrons that participated in the North African war theater.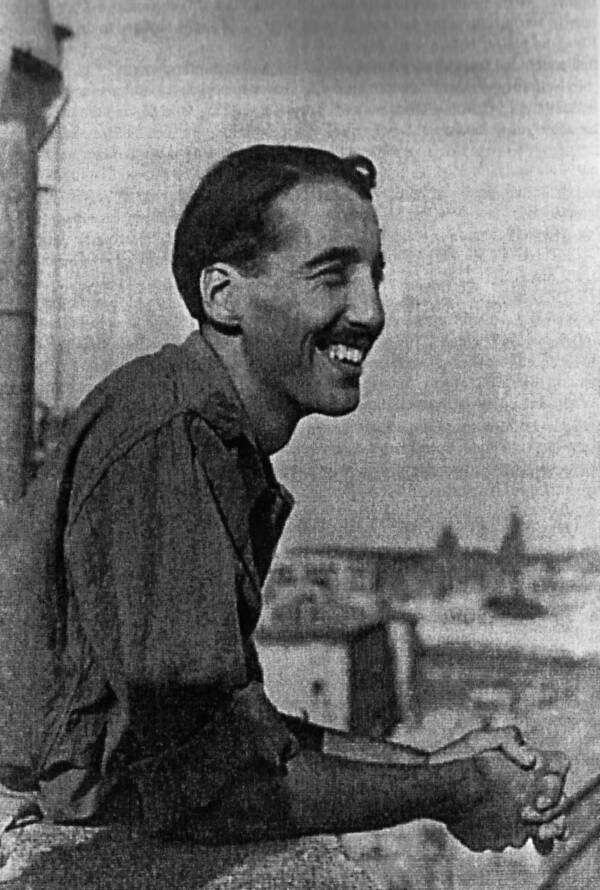 According to his biography, he then transferred to Europe under Winston Churchill's Special Operations Executive, the precursor of the Special Air Service (SAS) where he hunted down Nazi war criminals in Europe. 
Even now, Lee's military career is classified as top secret, and most still cannot be divulged. Lee was ranked as a flight lieutenant when he retired from the Royal Air Force in 1946.  
From the Theater of War to the Cinema
Upon his return to civilian life, the shipping office where he worked as a messenger offered him a position. But Lee could not think of going back to office work.
Instead, the Air Force was sending officers like him to teach languages in university, and with his background in the Classics, Lee seemed a perfect fit.
Still, he had other things in mind. During lunch with his cousin Nicolo Carandini, now the Italian Ambassador to Britain, Carandini suggested that he try acting.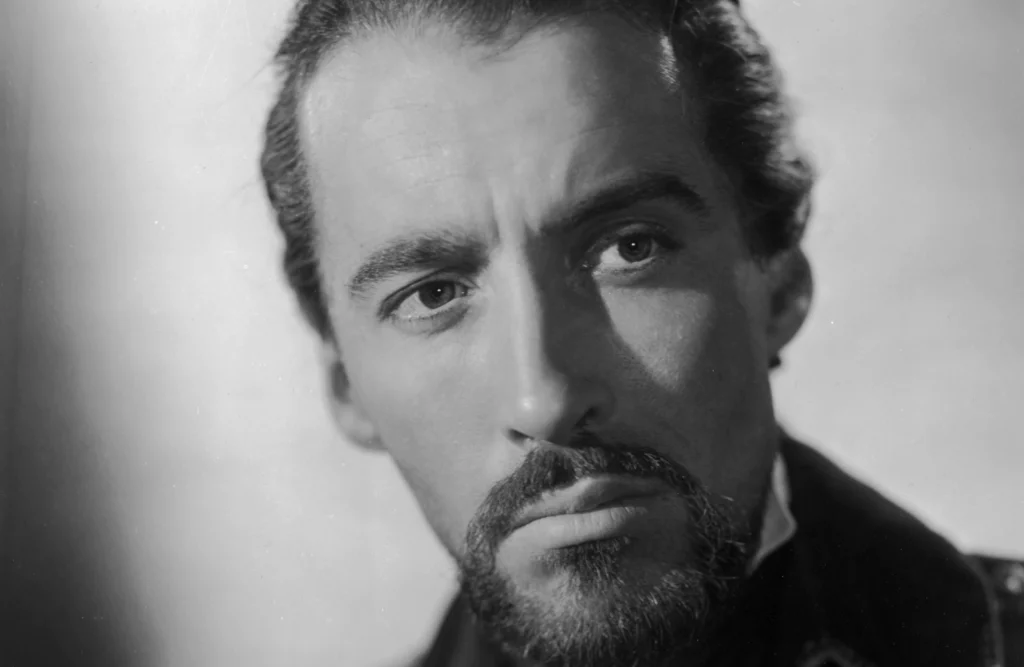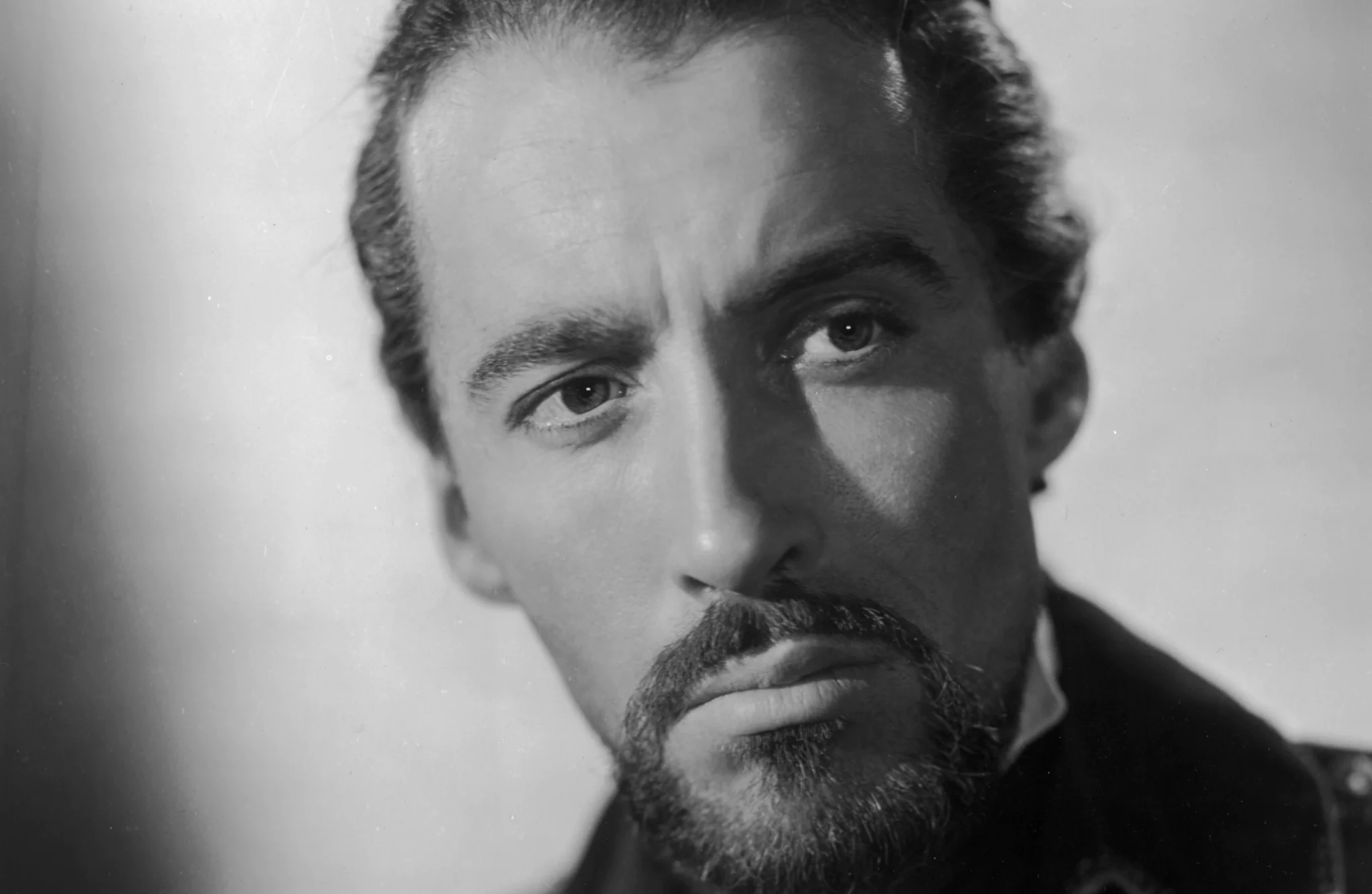 Lee's mother, Countess Estelle, deplored the idea, but Lee reminded her of the family's operatic background (his grandmother was the renowned opera singer Marie Carandini).
Lee began taking bit parts in films from 1946 to 1957. Many of them were uncredited, and he only had a line or two in most of them. And though he had worked in some classics, such as John Huston's Moulin Rouge (1952), it wasn't until 1957 that he would find a role matching his stature.
Hammer Films and the World
Lee was offered the role of Frankenstein's monster in 1957's The Curse of Frankenstein. 
It was his first film with Peter Cushing, who would eventually become one of his greatest friends. He then worked on another film with the great Boris Karloff, where Lee played the antagonist's henchman.
These roles made him the first choice for Dracula in Hammer Film's new production. Lee gave the undead count charisma, presence, and sexuality that was not seen in previous incarnations.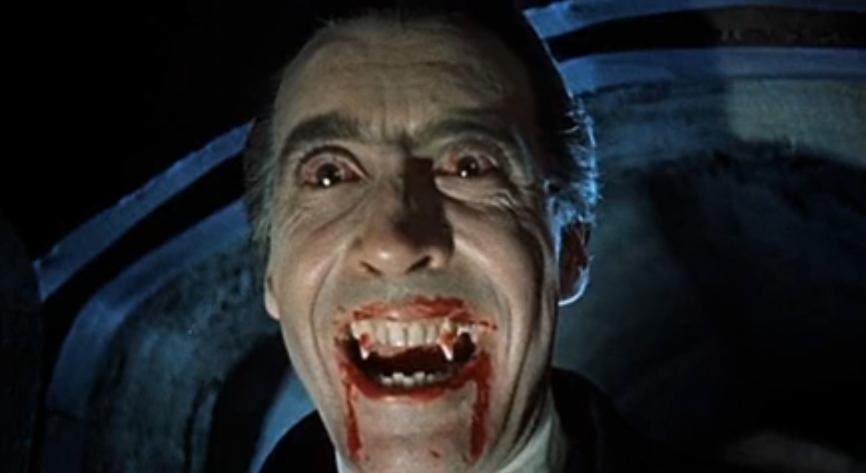 Along with his electrifying screen presence as the Count, Lee had a deep, sonorous, hypnotic, chilling voice. His performance was so iconic that he struggled to get out of the role, as most producers and directors kept wanting him for the part.
Fortunately, Sir Christopher Lee's prodigious talent allowed him to explore other roles. He played Fu Manchu, Dr. Jekyll and Mr. Hyde, Rasputin, and Lord Summerisle in The Wicker Man (1973).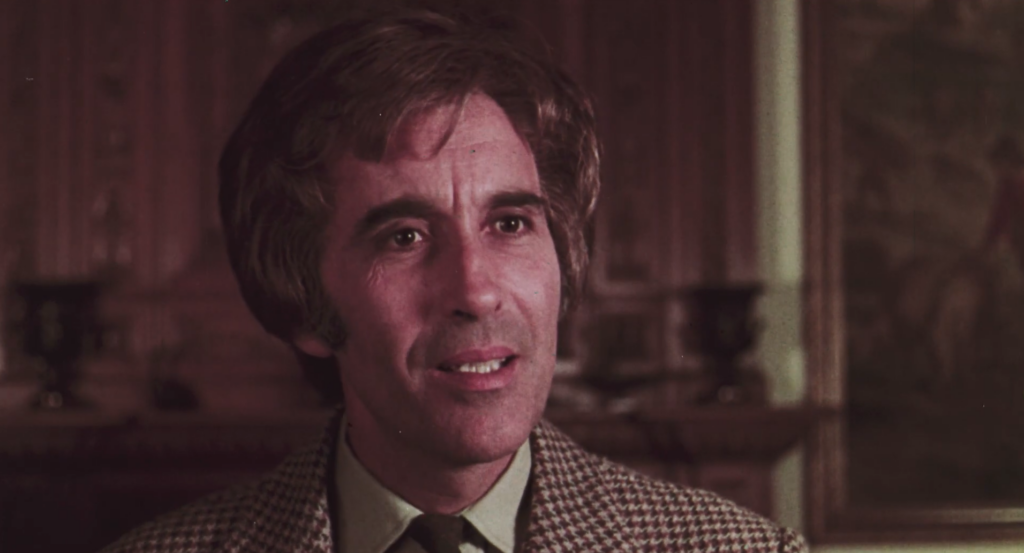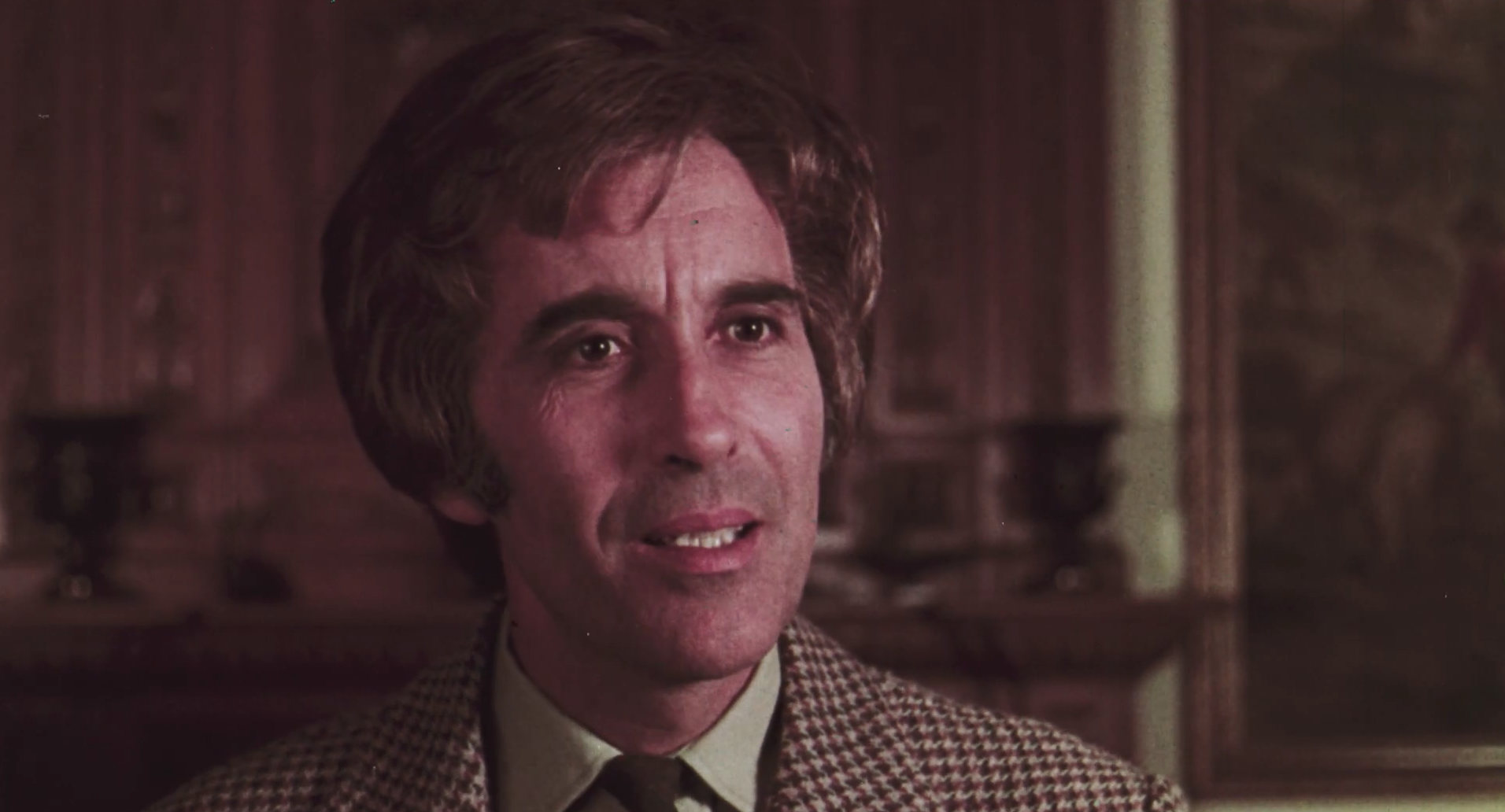 Throughout the 1960s and 1970s, Lee worked as Sherlock Holmes, Mycroft Holmes, Comte De Rochefort, and countless other roles in Europe and Britain. Soon, he was given the role of Scaramanga in the James Bond film, The Man with a Golden Gun.
His stepcousin, Ian Fleming, had also worked as a spy during World War II. But Fleming acknowledged that Lee's service during the war served as an inspiration for Bond.
There was early talk of Lee performing the part, but he was deemed a better fit for Scaramanga, a James Bond villain.
He then moved to Hollywood, where his acting career flourished in film and television in the 1980s.
By the 1990s, many directors wanted to cast him, including Tim Burton, Peter Jackson, and George Lucas. He also did voice work for many TV and film productions.
Then, in 1998, Lee took on what he considered the best performance of his career — Pakistani leader Muhammad Ali Jinnah in the film Jinnah (1998).
Career Renaissance
By the 2000s, Lee was experiencing a career renaissance. He had been cast as Saruman in Peter Jackson's The Lord of the Rings trilogy, which fulfilled one of Lee's dreams as an actor.
He had been reading the books since they were published in the 1950s and had met JRR Tolkien in the writer's favorite pub, the Eagle and Child. This was how he found himself a new generation of fans.
Soon after, he was cast as Count Dooku, the Sith Lord in Star Wars. He also acted in several Tim Burton films, such as Sweeney Todd, and Charlie and the Chocolate Factory.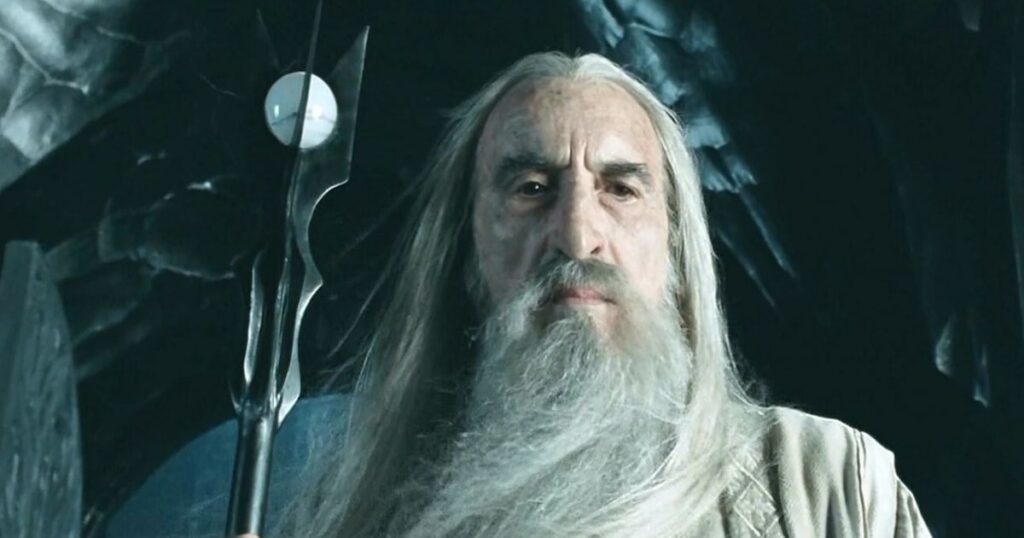 Heavy Metal Music
But more was needed for Sir Christopher Lee! He was a very talented singer and could have been an opera star had he accepted the invitation of Swedish tenor Jussi Bjorling to study with him. 
Instead, Lee had turned down the offer but found a new opportunity to explore a music career in heavy metal.
Lee was a fan of the heavy metal band Black Sabbath whom he had met in the 1970s. Tony Iommi, the band's guitarist, recalls meeting Lee and how Lee had expressed his admiration for his band.
In 2005, Lee debuted his heavy metal with "The Magic of the Wizard's Dream." He then followed it up in 2006 with an operatic pop album, Revelation, with "Toreador March" as a heavy metal mix. Then, he worked with Manowar and recorded Battle Hymns MMXI.
The Beginning of the End
As the first decade of the 2000s ended, Lee received recognition and awards for his work as an actor, humanitarian, and soldier.
He was appointed a Commander of the Order of the British Empire in 2001 and received his knighthood in 2009 for his efforts in acting and charity.
France honored him as a Commander of Ordre des Arts et des Lettres in 2011, and in the same year, he received his BAFTA Fellowship. In 2010, he received the Spirit Hammer award for his contributions to heavy metal music.
Already in his 90s, Lee was still trying to connect with fans even a few years before his passing in 2015. His YouTube channel, ChristopherLeeWeb, always delivered an annual holiday greeting. 
His message in 2013 would be his last. Crippled by respiratory problems and heart failure, Lee gave up the ghost on June 7, 2015. He was 93. Following this, his wife of 50 years, former model Birgit Krøncke, informed the public of his demise on June 11. 
His family, friends, and fans paid tribute to him, acknowledging what everyone knew to be true: that we would never see anyone come close to Lee, the most interesting man in the world. 
Sources
https://www.rollingstone.com/tv-movies/tv-movie-news/christopher-lee-the-actors-secret-life-in-heavy-metal-50849/
https://www.dailystar.co.uk/showbiz/hollywood-actor-who-inspired-james-25060344
https://web.archive.org/web/20140224035253/http://christopherleeweb.com/pages/biography
https://www.youtube.com/@ChristopherLeeWeb
http://begin-english.ru/stati-na-angliiskom/christopher-lee-was-the-only-lord-of-the-rings-star-to-meet-jrr-tolkien
http://www.parella.eu/en/villa-carandini-2/
https://www.newyorker.com/magazine/1938/02/05/american-in-paris
Lee, Christopher (2003) [1977]. Lord of Misrule: The Autobiography of Christopher Lee. London: Orion Publishing Group. ISBN 978-0-7528-5770-1