The incredible life of Robert Smalls is a story of courage and daring.
Smalls was born into slavery in the South in the 1800s. He rose from humble beginnings to become a naval hero, a political pioneer, and a champion for civil rights.
But it was his incredible escape from the chains of enslavement that cemented his place in history.
With unbelievable cunning and bravery, Smalls commandeered a Confederate ship. He sailed past enemy lines to secure his freedom and that of the other fellow slaves he brought along with him.
From that moment on, he dedicated himself to the fight for justice and equality.
Robert Smalls was a true American hero. His life story is one of hope and inspiration.
Robert Smalls' Early Life
Robert Smalls was born in 1839 in Beaufort, South Carolina. He was the son of Lydia Polite, an enslaved woman. Both son and mother worked in the home of their enslaver, Henry McKee.
Growing up, Smalls was favored over the other slaves, which helped him avoid punishments like whipping.
In 1851, at just 12 years old, he was sent to Charleston to work as a laborer. He was only able to keep a dollar of his weekly wage. The rest went to his enslaver.
Throughout his youth, he worked various jobs. This included working at a hotel, as a street lamplighter, and as a sailor.
He quickly became a wheelman on the docks. He acquired a wealth of knowledge about Charleston Harbor and fostered a growing love of sailing.
In 1856, Smalls married Hannah Jones, an enslaved hotel maid. They eventually had two daughters together.
The family lived independently, away from their enslavers. But they were still required to give them a significant chunk of their income. Smalls hoped to buy his family's freedom but struggled to save up enough to do so.
Despite being born into slavery, Smalls' determination and skills set him on a path that would see him become one of the most inspiring figures in American history.
Smalls Sails to Freedom
When the Civil War broke out, Smalls was conscripted to serve the Confederate army. He was sent to work on the Planter, a steamship that was used to transport ammunition and supplies for Confederate forces.
On May 12, 1862, Smalls, along with eight other enslaved crewmen, decided to make a bold attempt to escape from slavery.
While the officers were on shore, Smalls shared his plan with the other slaves on board. They knew it was dangerous. They knew that failing would likely mean death. Nonetheless, they decided it was a risk worth taking.
Smalls and his men planned to commandeer the Planter. They planned to sail their way to the Union blockade, and then to freedom.
At 2 in the morning on May 13, Smalls put on the captain's hat. He ordered the skeleton crew to hoist the South Carolina and Confederate flags as decoys.
They slowly left the dock. They paused at the West Atlantic Wharf to pick up Smalls' wife and children, along with some others. At 3:25 a.m., the Planter set out on its perilous adventure.
Smalls knew all the right Navy signals to flash to disguise themselves as a ship on a normal voyage. He even folded his arms like his captain, so that in the shadows of dawn, he passed for him.
As they passed the Confederate Forts Johnson and Sumter, Smalls blew the ship's whistle as if everything was normal. The Planter was allowed to pass without interruption.
It was only when the Planter passed out of gun range that the alarm finally sounded.
Smalls and the Planter bee-lined for the Union blockade. As they approached, Smalls ordered the crew to replace the Confederate flags with a white bed sheet his wife brought on board – the universal "white flag."
In the early morning light, the Union soldiers almost opened fire. But when they saw the white flag, they realized that something was amiss.
When the Planter reached the Union blockade, Smalls and his family, along with the entire slave crew, were turned over to the Union and declared free.
Smalls was celebrated as a hero in the North. His escape quickly became a symbol of the Union cause (and effective propaganda against the South).
Civil War Hero
By all measures, Robert Smalls was a Civil War hero. Not just for his fearless escape from slavery, but also for his service to the Union.
Following his escape, Smalls continued to serve in the Union Navy. He piloted both the Planter and the ironclad Keokuk. He used his maritime knowledge, especially that of the geography of South Carolina islands, to assist the Union military in over a dozen engagements.
Eventually, Smalls was promoted to captain. This made him one of the highest-ranking and highest-paid black soldiers throughout the war.
Smalls was also known for personally lobbying the Secretary of War, Edwin Stanton, to enlist black soldiers. He recruited almost 5,000 soldiers by himself.
When the Civil War ended in April 1865, Smalls was back on board the Planter in Charleston Harbor, where his story began.
Political Career and Civil Rights Icon
Robert Smalls' political career and legacy were marked by his tireless advocacy for the political rights of African Americans.
After the Civil War, he went into politics and served in the South Carolina state assembly and Senate. He also served in the U.S. House of Representatives for five non-consecutive terms.
Despite facing plenty of (sometimes violent) opposition during his campaigns, Smalls fought for the betterment of coastal South Carolina. He was consistently an outspoken advocate for his Black constituents. Even during the Jim Crow era, when laws threatened to roll back Reconstruction.
He authored legislation that established the first free and mandatory public school system in the U.S. He also founded the Republican Party of South Carolina.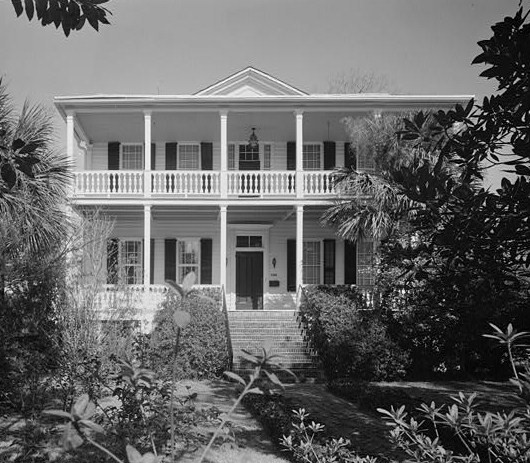 Smalls' legacy as a trailblazing civil rights leader endures to this day. He inspired generations of African Americans to fight for equal rights in America.
Through his incredible life story, from his daring escape from slavery to his distinguished military service and his political career, he was the perfect example of perseverance, courage, and leadership in the face of hardship.
Robert Smalls passed away on February 23, 1915, aged 75. He is buried in his birthplace of Beaufort, South Carolina.
References
Gates, Henry Louis. "Robert Smalls, from Escaped Slave to House of Representatives." PBS. Public Broadcasting Service, November 6, 2013. https://www.pbs.org/wnet/african-americans-many-rivers-to-cross/history/which-slave-sailed-himself-to-freedom/.
Lineberry, Cate. "The Thrilling Tale of How Robert Smalls Seized a Confederate Ship and Sailed It to Freedom." Smithsonian.com. Smithsonian Institution, June 13, 2017. https://www.smithsonianmag.com/history/thrilling-tale-how-robert-smalls-heroically-sailed-stolen-confederate-ship-freedom-180963689/.
"Smalls, Robert." US House of Representatives: History, Art & Archives. US House of Representatives. Accessed April 18, 2023. https://history.house.gov/People/Detail/21764.