Easily one of the most interesting people that have walked the earth, the life of Peter Freuchen has gained so many public talks. The life he lived suggests that of fulfillment and great exploits.
Peter Freuchen was an extraordinary explorer, writer, and anthropologist best known for his expeditions to Greenland and his work among the Inuit people. He was born on February 2, 1886, in Denmark, and he would go on to lead a life full of adventure and accomplishment.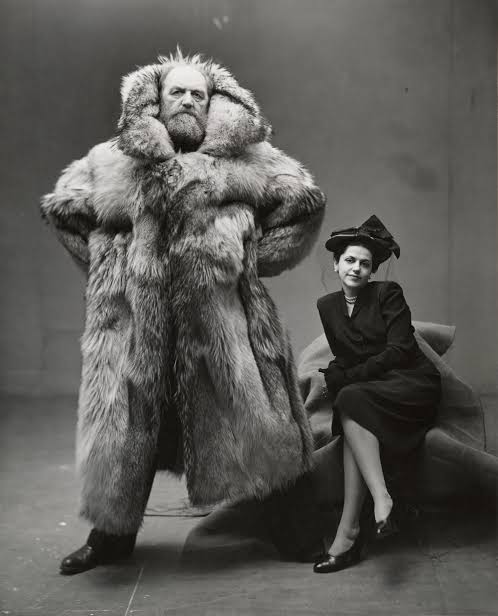 Away from his father's blueprint
His father, Lorentz Freuchen, was a successful businessman who wanted a promising career and future for his son. So he enrolled Peter at the University of Copenhagen to study medicine.
It wasn't long until Peter realized his father's idea of living a quiet and structured life was not for him.
As a kid, he had always been fascinated by sailing and traveling. He would often bolt class to the sea to listen to stories of sailors who had made notable explorations. So after a while in medical school, Peter Freuchen dropped out.
Carving his own path – the exciting career of Peter Freuchen
Freuchen began his career as an explorer in 1906 when he joined a Danish expedition to Greenland. He and his companion Knud Rasmussen sailed as far north as they could from Denmark before abandoning their ship and going on foot for more than 600 kilometers.
They encountered and traded with the Inuit people while on their journey. This trip sparked a lifelong fascination with the Arctic and its people.
Freuchen spent the next several decades exploring the region and studying the Inuit culture. He learned to speak the Inuit language and lived among the native people for many years, learning their customs and ways of life.
In Cape York, Greenland, a trading post was established in 1910 by Peter Freuchen and Rasmussen, which they named Thule.
The Thule Expeditions, a series of seven expeditions, took place between 1912 and 1933, all departing from the Thule site. In the period from 1910 to 1924, Freuchen traveled extensively in Greenland, visiting previously unexplored parts of the Arctic, and also gave lectures to tourists at Thule about Inuit culture.
One of Freuchen's most famous expeditions took place in 1912 when he set out to cross Greenland from East to West. The journey was difficult, and Freuchen and his team faced many challenges, including extreme cold, hunger, and treacherous ice conditions.
Yet, despite these obstacles, Freuchen persevered and completed the crossing, becoming the first person to do so on foot.
Beyond the expeditions – Freuchen's literary works
In addition to his explorations, Freuchen also made significant contributions to the field of Anthropology. He wrote several books about his experiences living among the Inuit, and his work helped to bring attention to the plight of indigenous people in the Arctic.
He was also a vocal advocate for their rights, working tirelessly to protect their way of life and ensure they were treated with respect and dignity.
His famous books include, among others:
● "The Arctic Adventure of a Danish Explorer," a book published in 1935, details Freuchen's adventures in the Arctic and his encounters with the Inuit people.
● "Peter Freuchen's Book of the Seven Seas," a book published in 1957, describes Freuchen's travels to various locations worldwide, including the Arctic, Africa, and South America.
● "The Vagrant Viking," a book published in 1953, is a semi-autobiographical account of Freuchen's life and experiences as an explorer and anthropologist.
● "The Peter Freuchen Story," a book published in 1956, is a collection of stories and essays about Freuchen's life and adventures.
The Family life of a man busy exploring life
Freuchen had a complex and varied love life, with multiple marriages and relationships.
His first marriage was to a woman he met after he had started living amongst the Inuit people in Greenland. Peter Freuchen wedded Mequpaluk, an Inuit woman, in 1911.
The couple had two kids: Mequsaq Avataq Igimaqssusuktoranguapaluk, a son, and Pipaluk Jette Tukuminguaq Kasaluk Palika Hager, a daughter.
Following Mequpaluk's death from the Spanish Flu in 1921, Freuchen wedded Magdalene Vang Lauridsen in 1924. Freuchen and Lauridsen's marriage lasted 20 years before the pair split.
Freuchen married his third wife, Dagmar Cohn, a fashion illustrator and an immigrant from Denmark, in the United States in 1945.
Left with one leg – The famous feces chisel story
A terrible frostbite caused Freuchen to lose a leg in the 1920s. He got stuck in the snow during a snowfall and had to use a chisel he made out of his frozen feces to free himself.
Even though the initial amputation only involved a few toes, Freuchen's time as a daring explorer ended when another frostbite claimed the rest of the leg, then replaced with a wooden one.
Role in World war II and a significant player in the anti-Nazi scheme
Freuchen actively participated in the Danish resistance to the Nazis during World War II despite having a leg amputated. He helped hide refugees on his island, but finally, the Germans found him and ordered his arrest and death sentence. This forced him to escape to Sweden and then the US.
The last dance
A production company invited Freuchen to participate in a film project with other polar explorers at the North Pole in September 1957, when he was 71 years old.
Unfortunately, he suffered a heart attack and passed away while walking up the steps to the plane in Anchorage, Alaska. His ashes were later scattered on the tundra near Thule, which held special significance for him.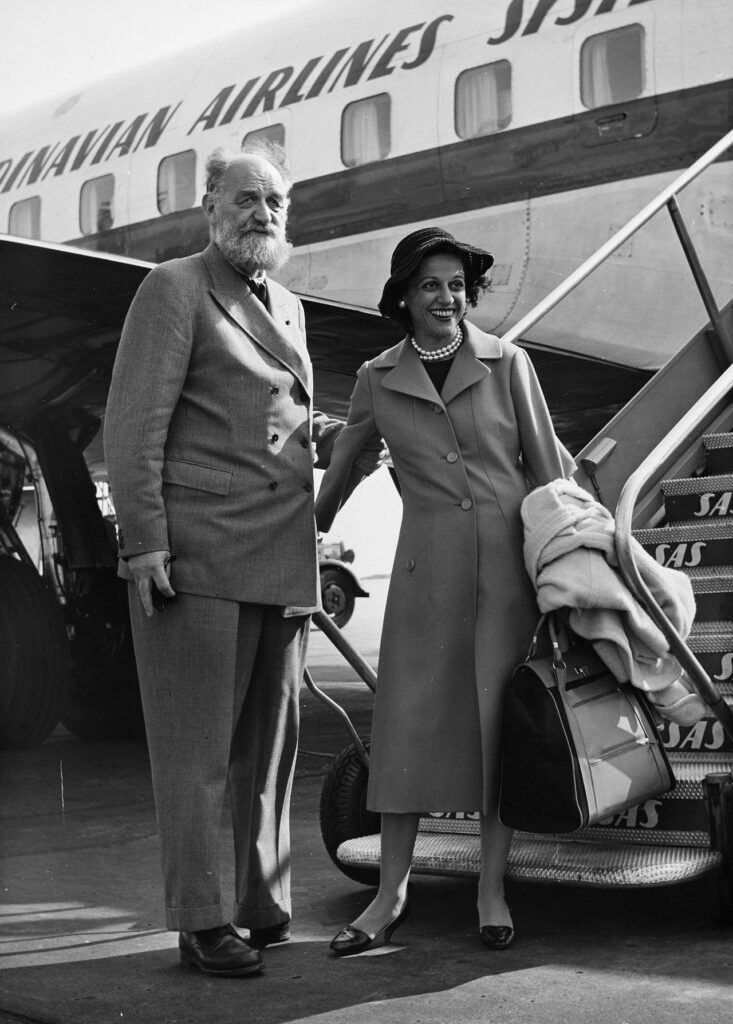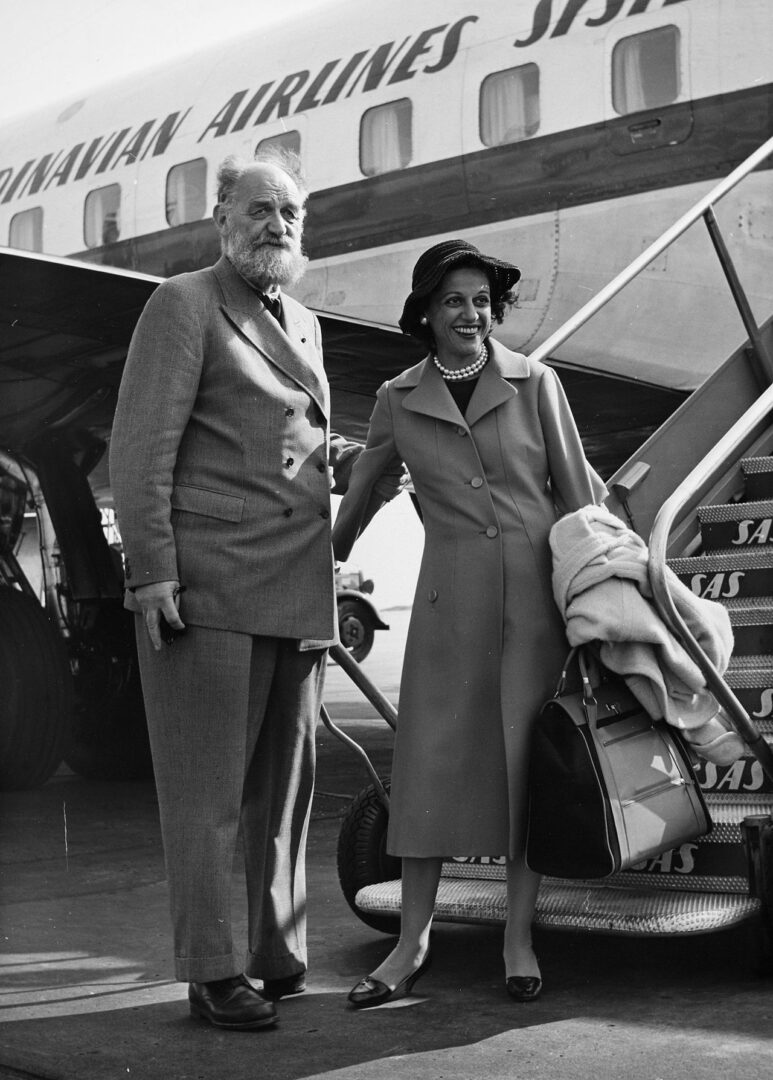 The amazing life of Peter Freuchen
Despite the many hardships he faced, Freuchen remained an optimistic and determined individual. He believed in the power of the human spirit and was always willing to take on new challenges and push himself to the limit.
This spirit of adventure and determination is what made Freuchen such an extraordinary figure, and it is what has inspired so many people throughout the world.
Peter Freuchen was an incredible explorer and anthropologist who dedicated his life to understanding and supporting the Inuit people of the Arctic. His many expeditions and contributions to the field have made him a legend in the world of exploration, and his legacy will continue to inspire future generations of adventurers and anthropologists.