Last updated on November 4th, 2023 at 12:13 am
Today, the idea of homosexuality and having a private life with the same sex is normal. But it wasn't always like this. There was a time when actors, actresses, and anyone with non-heterosexual preferences had them a secret. Those caught were treated as outcasts, and their careers suffered considerably.
To ensure that no one suspected their sexual preferences, along with the insistence of their agents or a reputable studio, these actors or actresses would marry someone from the opposite sex.
These marriages were called 'Lavender Marriages.' Before the start of the 21st century, Lavender was the color used to represent homosexuals. These marriages felt like the right step to take. But many failed and revealed their true purposes – to feign heterosexuality.
This piece will reveal famous Lavender marriages in Hollywood.
Rudolph Valentino, Jean Acker, and Natacha Rambova
Lavender marriages have been a big part of Hollywood for a long time – even up to the 1920s. During the 1920s, many people believed actor Rudolph Valentino was gay. This information would eventually lead to a public relations problem and affect the worldwide acceptance of this handsome, top-rated actor.
The solution of studio executives was to wed Valentino to Jean Acker, an actress. The marriage was a match made in heaven because Natacha was also involved in a lesbian relationship then.
The couple attempted to show their fans that they were a straight couple by getting married. While the marriage between Valentino and Natacha gained widespread attention, it ended as a spectacular failure.
Things took a sour turn on the wedding night. Acker reportedly regretted her actions and locked her husband outside their hotel room. After some time, the couple divorced.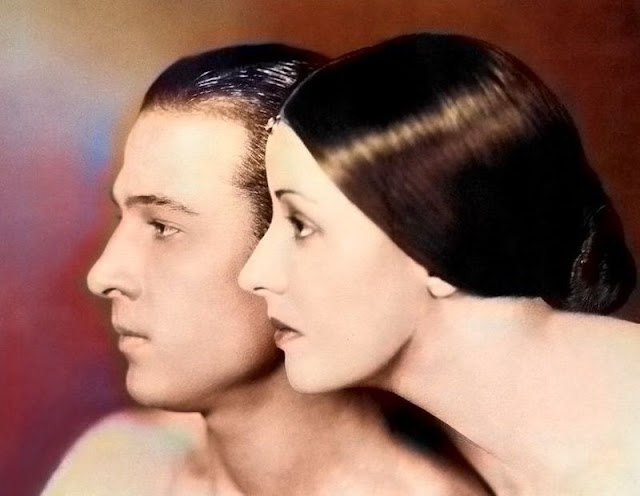 After his first failed marriage, Valentino decided to give it another try. This time, he married Natacha Rambova in 1923.
Ramova was a costume designer, and this was a period when Valentino's career was starting to take off. By 1924, he had more eyes on him because the roles he had started to take on were seen as less masculine.
By the time his marriage to Rambova ended in 1925, many people were already calling Valentino the Pink Powder Puff due to his roles. The marriage barely lasted two years before the couple split, confirming suspicions about his second lavender marriage.
Rock Hudson and Phyllis Gates
Rock Hudson was the type of Hollywood star who always had women flocking around him.
Perhaps this contributed to how quickly everyone learned out about his sexuality. His problems began in 1955 when a group of reporters from Confidential magazine threatened to publish a piece exposing the actor's hidden sexcapades with other men.
To salvage his career, Hudson's agent quickly organized a marriage between the actor and his pretty secretary – Phyllis Gates. During this era, studios had more financial leverage and say in the actors' future.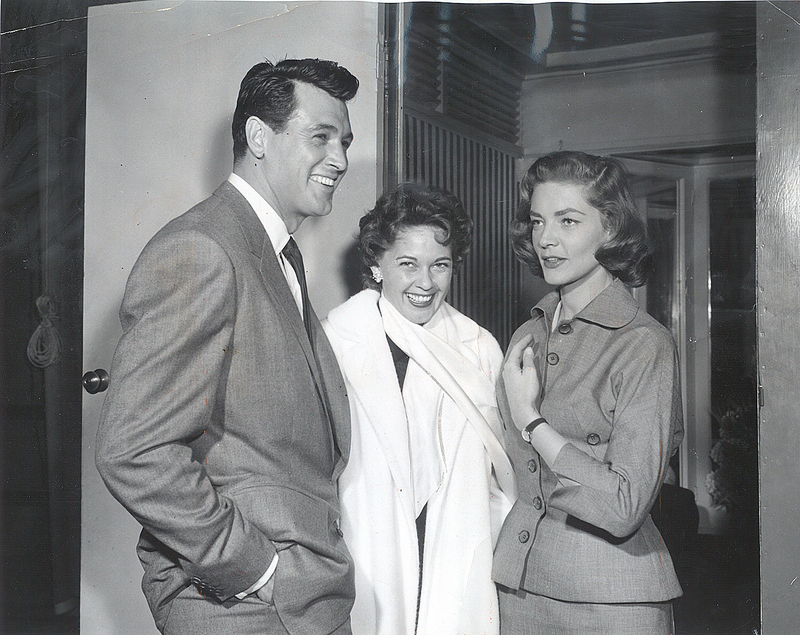 They even included moral clauses that prevented these actors and actresses from being involved in any scandals that would alienate the public. Despite Gate's regular insistence that the marriage was real – not lavender – many people had a contrary belief. Hudson also never publicly admitted to being gay.
Due to the nature of lavender marriages, many secrets were kept. It was difficult for anyone to have concrete details, instead had to connect the dots. It's a pity that talents like Rock Hudson had to exist during a period when their sexuality was socially unacceptable. His story may have been different today.
Cary Grant
The reevaluation of Cary Grant's lavender marriages occurred in an event completely out of his control. However, the mere existence of the story calls into question Cary Grant's sexuality and publicized polygamy.
Grant was implicated in the memoir of Scotty Bowers – Full Service: My Adventures in Hollywood and the Secret Sex Lives of the Stars. This memoir contained explicit details about several Hollywood sexcapades, both gay and straight.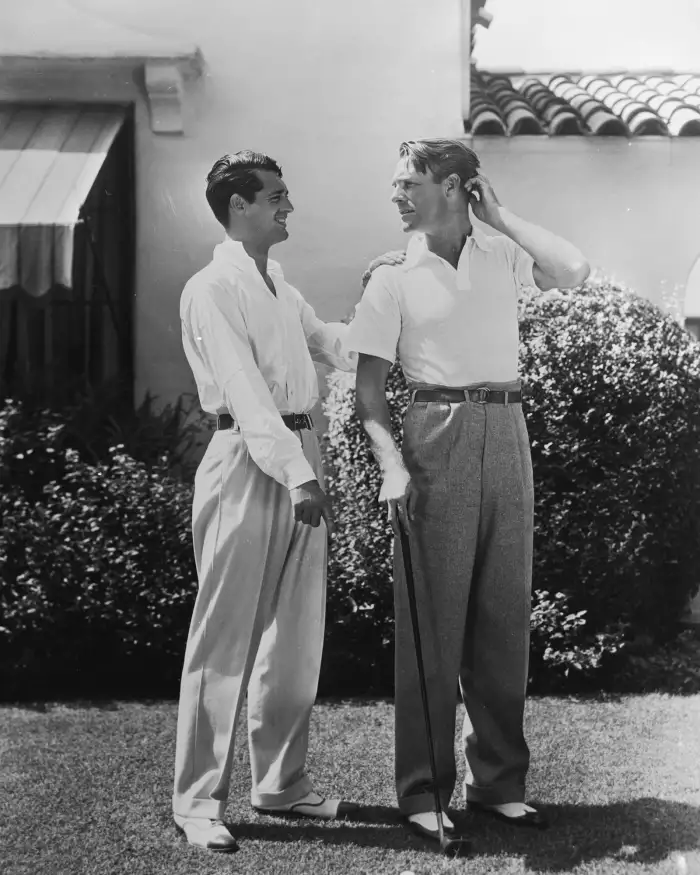 His book indicated that he either arranged or took part in these sexcapades. In one of its pages, the memoir describes a hidden sexual relationship between Cary Grant and Randolf Scott. This discovery began a spiral of issues for Grant's family.
In 2012, Grant's daughter, Jennifer Grant, refuted the statements in Bowers' memoir. According to her, Cary Grant was 'very straight. There have also been questions about the authenticity of Bowers' stories. Grant and many of the names he mentioned are deceased.
William Haines and Jimmy Shields
This isn't like the others at the beginning of this piece. William Haines is one of the gay actors that decided to live with the risk of people learning about his sexuality. Haines was a popular actor in 1930 and refused to hide his sexuality. He even had a public relationship with his partner.
Between the 1920s and '30s, Haines had an agreement with MGM, but he was also living with former sailor Jimmy Shields.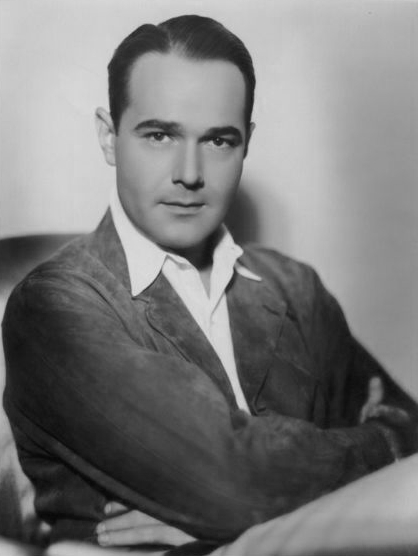 Despite public knowledge that Haines and Shields were romantically involved, it didn't affect his popularity until much later. MGM issued Haines an ultimatum to either perform a straight marriage or forfeit his contract with MGM. He had to choose between his career and his partner.
The interesting thing is that Haines stuck by his gay partner. Haines left Hollywood and began an interior design business. Today, he's renowned as one of the first gay stars to come out to the public.
Barbara Stanwyck and Robert Taylor
Barbara Stanwyck and Robert Taylor were stellar actors during their time, but their private life was a problem for major studios. Their apparent inability to sleep with the opposite sex was unacceptable to the public. At the time, Barbara Stanwyck was under contract with Warner Bros. and Columbia. She also worked for MGM.
When it became clear that the gay escapades of Barbara Stanwyck and Robert Taylor could no longer be contained, MGM called both stars for a meeting.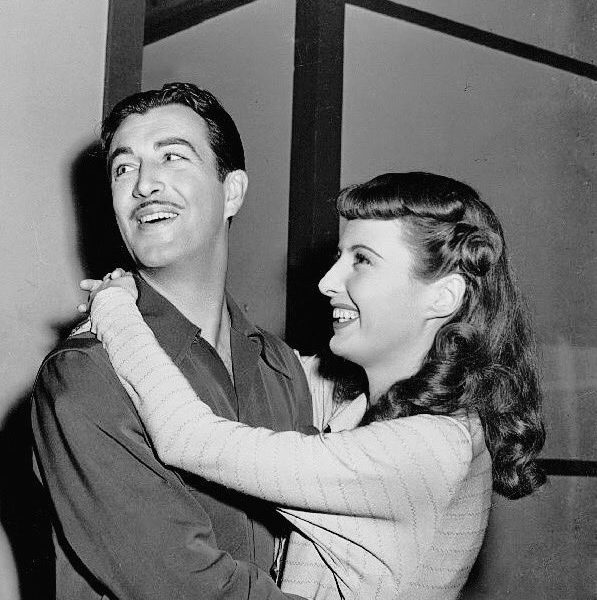 The conclusion of this meeting was a marriage between the pair. This was a last-ditch effort to save the careers and reputations of both of them. Stanwyck and Taylor married on May 13, 1939.
After the wedding ceremony, Taylor refused to kiss his new bride and went home to spend the night at his mother's place.
Danny Kaye and Sylvia Fine
Many people may remember Danny Kaye as a popular entertainer. However, he was never the macho, manly, or strong type. As a result of his lack of masculinity, Danny Kaye was often chosen to act in weak, effeminate roles. But there was more to him. Kaye had been romantically involved with the same sex in his Vaudeville days.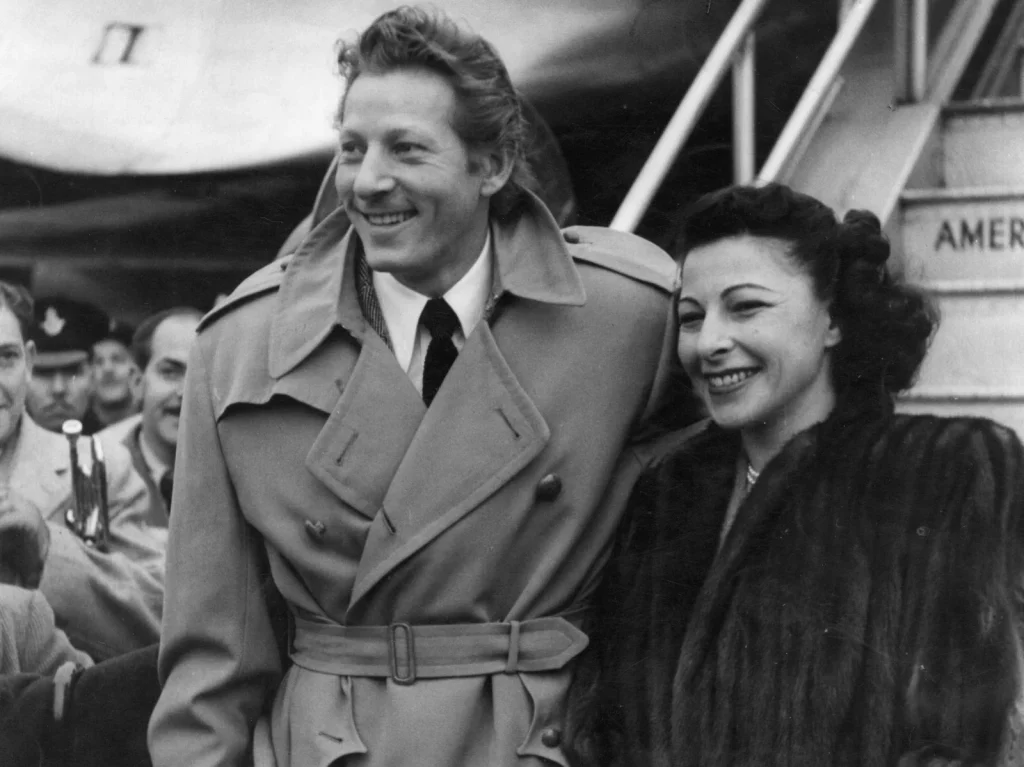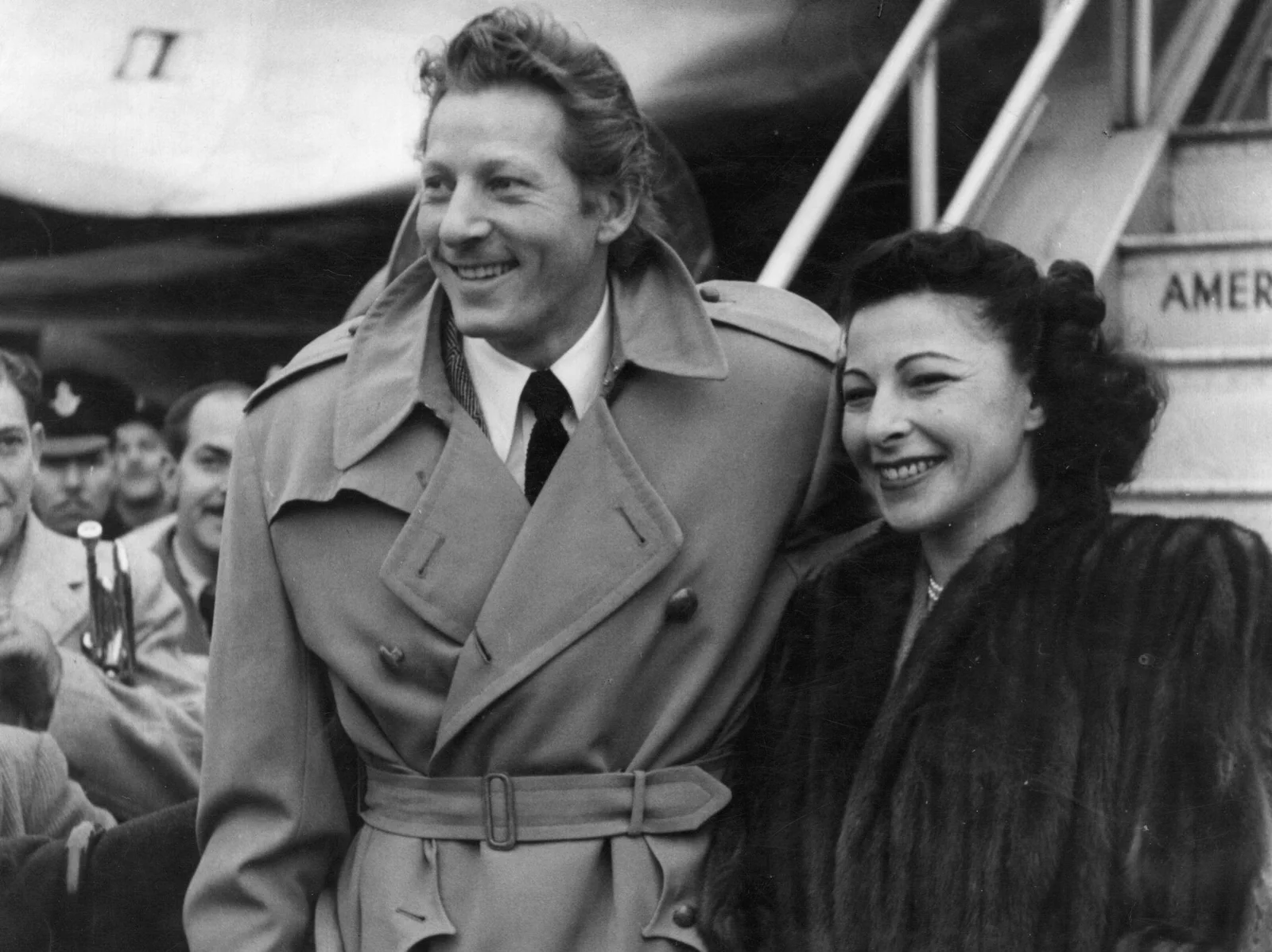 Despite reports of his sexuality, Danny Kaye still married someone of the opposite sex. He got married to Sylvia Fine, a piano accompanist.
The couple spent a reasonable amount of time together, and the union produced a female child – Dena. Many people believed that this marriage was nothing more than a farce.
Tyrone Power and Annabella
Tyrone Power belongs to the list of actors who had to hide their sexualities. But what was truly unique about Power was the nature of his lavender marriage. The actor was considered to be bisexual or gay by many tabloids. There were numerous errors about his affairs with other top Hollywood actors.
Power was not forced into a marriage of convenience to save his reputation. Instead, he chose to marry Anabella, a french actress, out of his own free will.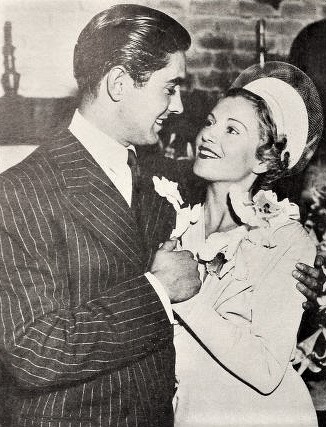 Everything seemed to be going fine with the marriage between both Hollywood stars. However, several reports about unending affairs with several men and women.
His marriage to Anabella finally ended after one of his extramarital affairs with Judy Garland resulted in an unwanted pregnancy. Apparently, she had suffered more than she could continue to withstand.
Judy Garland and Vicente Minnelli
Judy Garland is one of the numerous women to get married to a gay Hollywood actor, Vincente Minelli. Minelli was a gay man long before hitting it big in Hollywood. But after he rose to the limelight, his life gained more scrutiny from reporters and members of the public. These restraints on morality ensured that Minnelli's career struggled.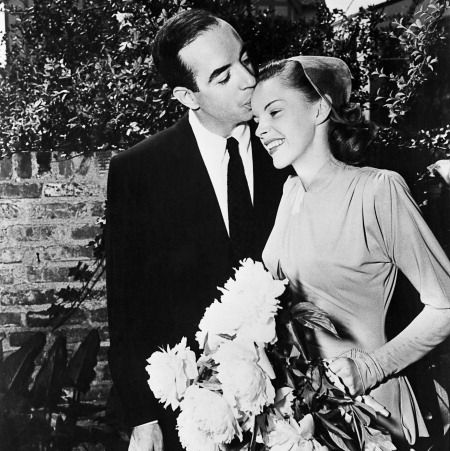 Years later, it was clear that Judy Garland was completely aware of who her husband was. She would later advise her daughter to marry gay men because they were the 'best husbands.'
She believed that they shared a connection like never before with her. Garland was never shy of being around gay men and would later get into extramarital affairs with another Hollywood actor – Tyrone Power.
Janet Gaynor and Adrian Greenberg
Janet Gaynor was a popular actress who struggled to contain news about her sexuality. She had gotten into a couple of failed marriages before meeting Adrian Greenberg.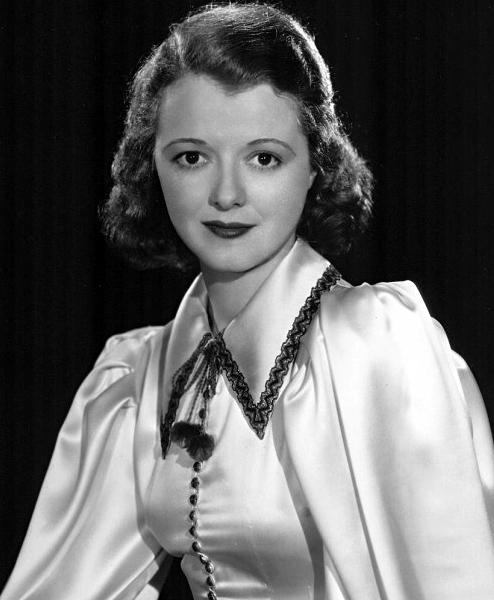 Her marriage to Adrian Greenberg was a last-ditch effort to mask her sexuality and his too. Despite being Gaynor's third marriage, the couple managed to make it work.
They had a child, Robin Gaynor Adrian, and stayed married for twenty years. Finally, Adrian died in 1959.
Kathrine Hepburn and Spencer Tracy
The union between Kathrine Hepburn and Spencer Tracy is one of the instances when a lavender marriage can be hidden from the public. According to Scotty Bowers' memoir mentioned earlier in this piece, Hepburn and Tracy never had a typical marriage.
The couple never officially married, but they had an admirable bond that lasted up to four decades. Their tight bond was enough to dispel any negative rumors that had built up.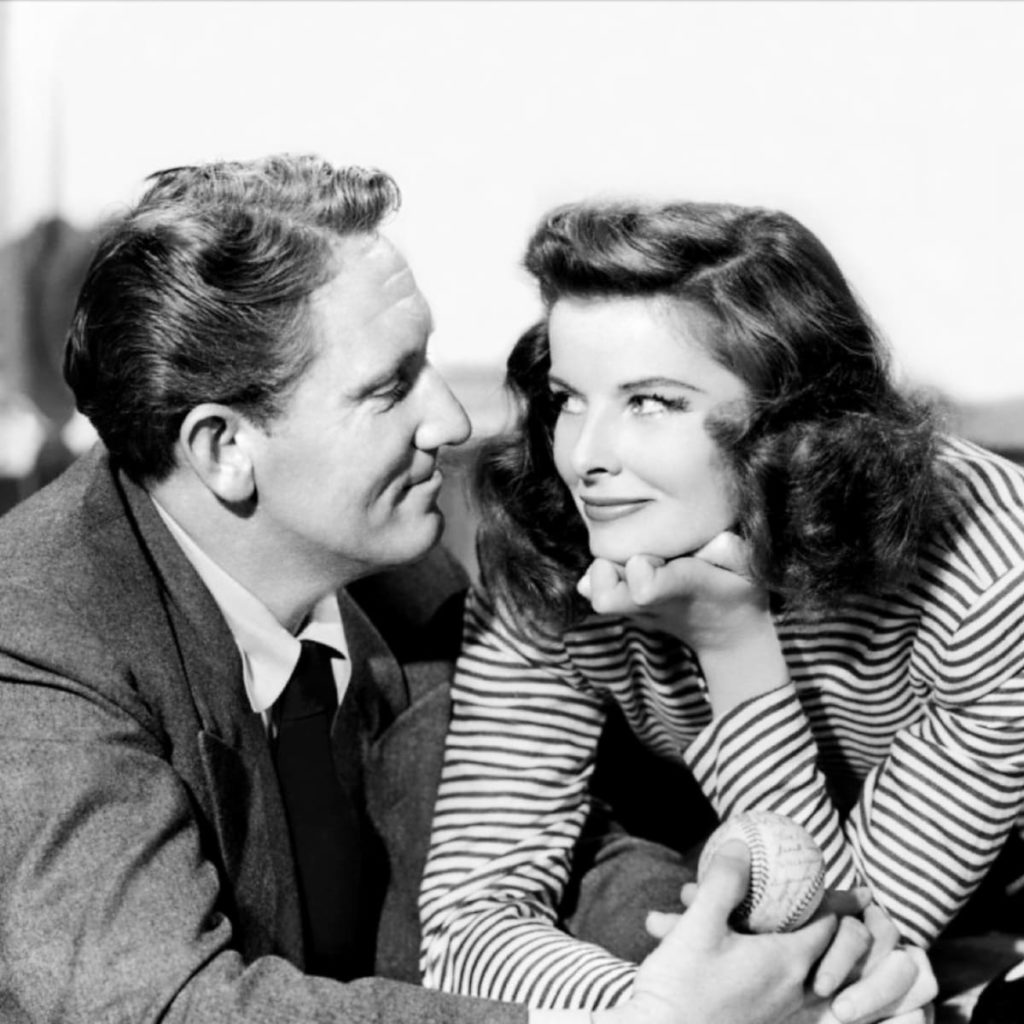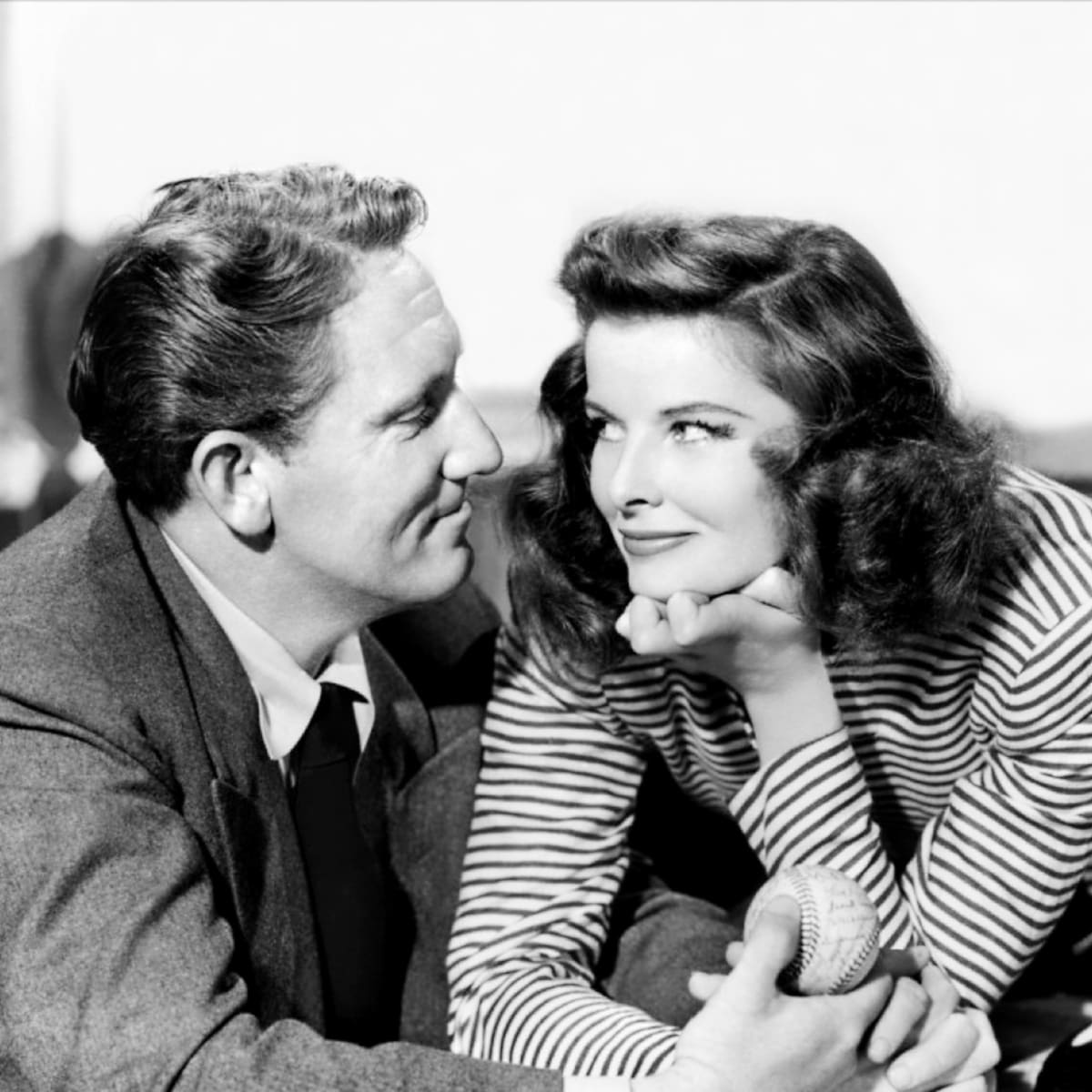 While both Hollywood stars could often be seen in the company of each other, they had sexual preferences that couldn't be expressed openly.
There were reliable reports that Hepburn had a woman on her side. Spencer would also indulge in oral sex with men when he was intoxicated. Bowers' book painted Hepburn as a lesbian, while Spencer Tracy was bisexual. This memoir recounts fixing the actress with more than 150 different women in about 40 years. Bower also recounts having an affair with the beautiful actress.
Liza Minelli and Peter Allen
This wasn't exactly a Hollywood marriage, but it falls into the same category as other high-profile unions that were borne out of convenience.
Liza Minelli was the daughter of Judy Garland and followed in her mum's footsteps by wedding a gay man herself. Her marriage with Peter Allen lasted seven years.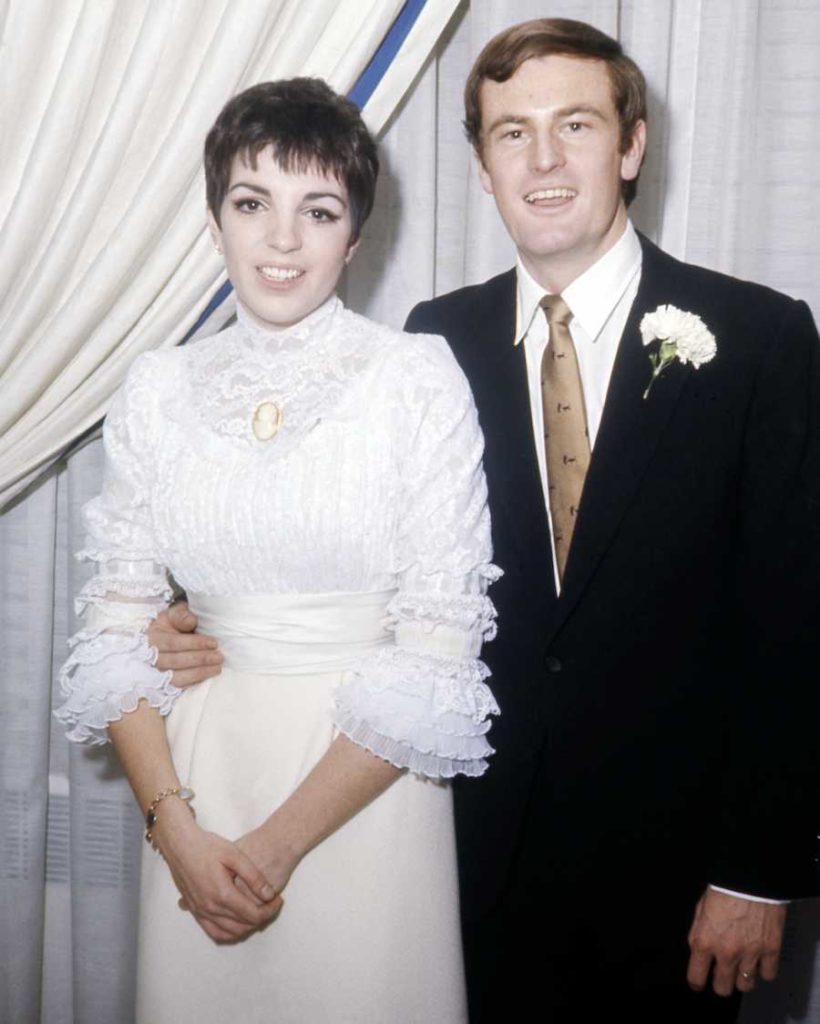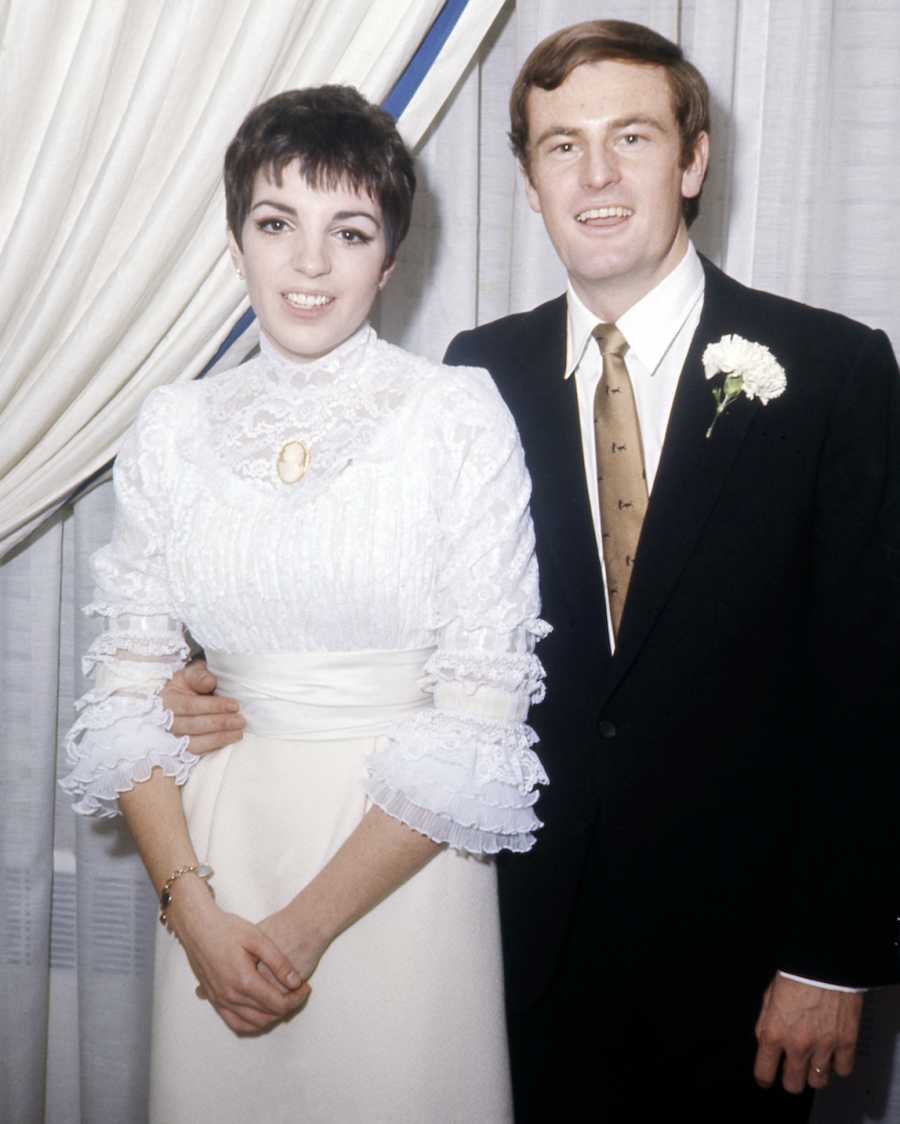 Throughout the marriage, many people believed that Allen was engaged in an affair with Mark Herron. But it wasn't until the marriage was dissolved that he explained his truth as a gay actor. Minelli also married another man, David Gest. As you would expect, Gest was rumored to be gay.