Numerous clubs — the Cotton Club, the Moulin Rouge, the Copacabana — evoke a particular era. But none of them achieved the heights that Studio 54 did, where if you got in, you were a star, not just a person.
Nightclub – Studio 54 was legendary folklore in the history of New York City nightlife, enjoying a reputation like no other. Its unbridled energy, glamor, and crazy creativity will almost certainly never be seen again.
For the short period of roughly 33 months that it was open, Studio 54 was the American bacchanal, an unmatched mix of glitzy refinement and raw depravity.
The brainchild of Steve Rubell and Ian Schrager, the club opened in late April 1977 in a former CBS soundstage and rose to prominence as the heart of nightlife in New York City – and the world.
This article delves into the history of the iconic nightclub that swept the city of New York in the late 70s, its rise to the absolute peak, and its eventual decline.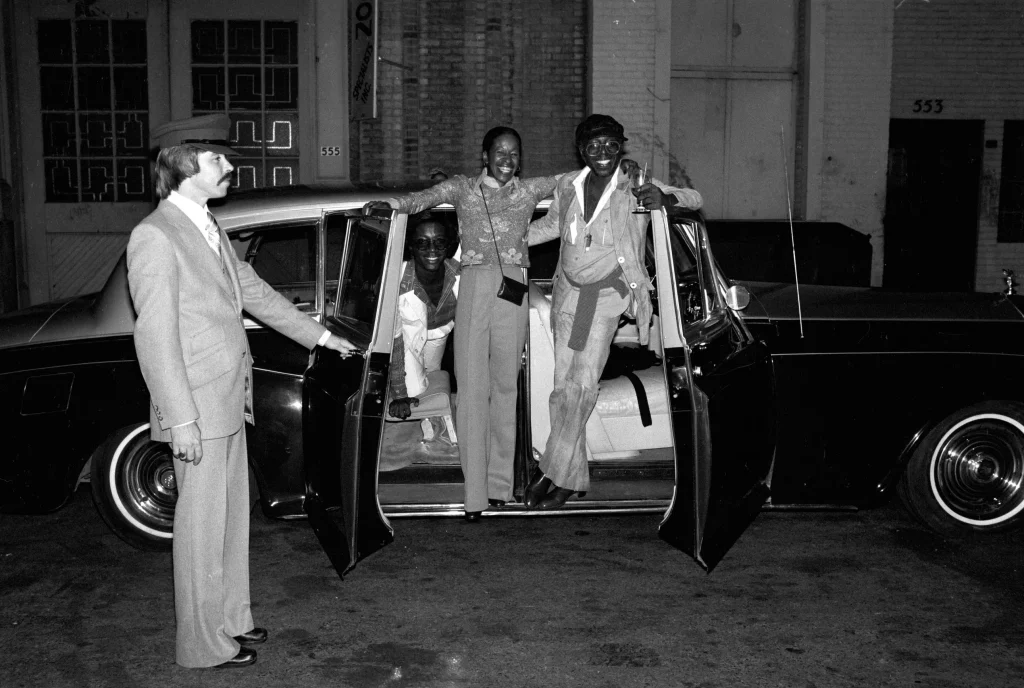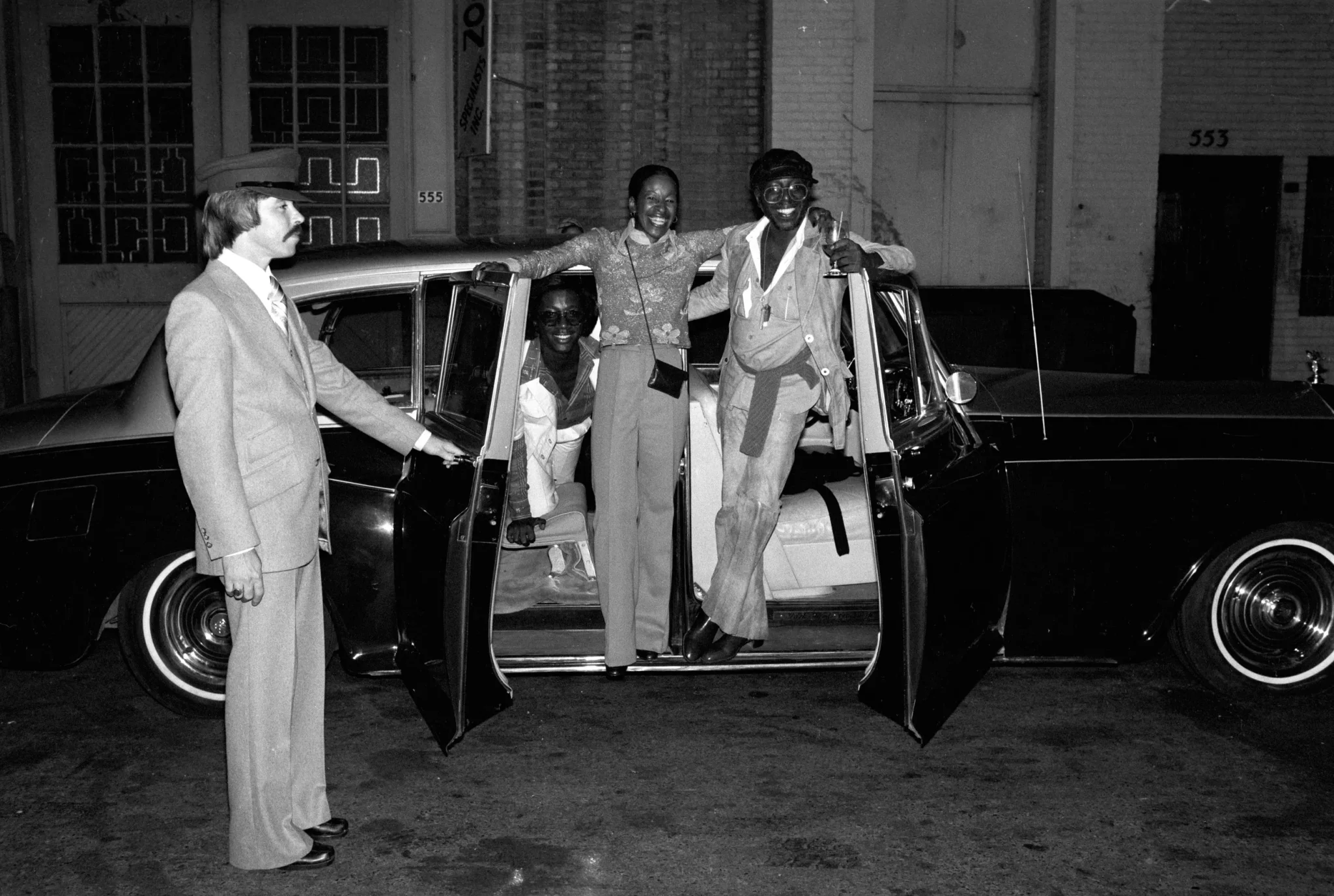 The Birth of Studio 54
Studio 54 opened as an opera theater in 1927 and became a popular nightclub in 1977. The facility had previously been used as a CBS radio and television studio. It was still full of TV sets and lighting gear when Steve Rubell and Ian Schrager transformed it into what we would come to know as the top nightclub of all time.
Steve Rubell and Ian Schrager were college roommates back when they were undergraduates at Syracuse University. They got into the nightclub business after their initial business venture, a steakhouse chain, failed.
After collaborating on a few projects, they decided to stake their claim in New York nightlife. They acquired studio 54 from its previous owners.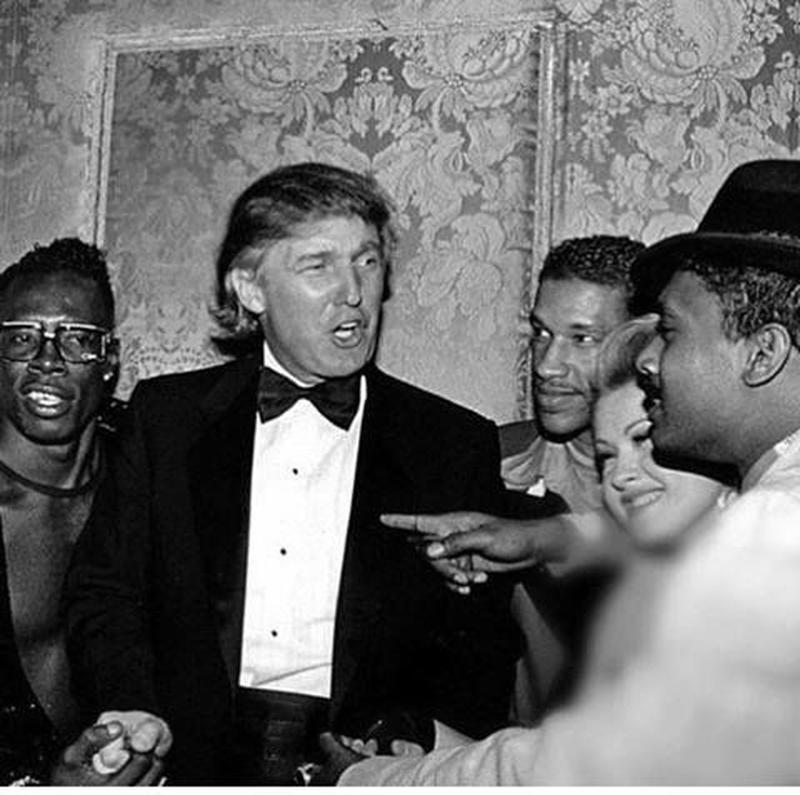 Studio 54's refurbishment cost approximately $400,000 and took about six weeks from start to finish, even extending until opening day. At the time, the club didn't have a residency or liquor permit, as we would later learn.
Even so, the club's immersive atmosphere and prized location on West 54th Street in Manhattan made it an instant hit. Celebrities were among the first visitors thanks to Rubell's connections, cementing the establishment's reputation as an elite gathering for the wealthy and famous.
From a musical standpoint, Studio 54 did not strive to tread new ground but rather to feed its fans a well-known diet of dance hits, with disco being the thematic headline at the time.
There were live performances by artists like Grace Jones, Donna Summer, and Gloria Gaynor. Still, Studio 54 belonged to the DJs and the complimentary entertainment offered by the club's flamboyant staff and patrons.
While disco ruled the pop charts, Studio 54 ruled the discotheques, enjoying a golden era that lasted from its inception on the opening night of April 1977 through its closing-night party on February 4, 1980—a party dubbed "The End of Modern-day Gomorrah."
The Hedonistic Riot That Was The Opening Night
A Beverly Hills entrepreneur, Nikki Haskell was the first to arrive at Studio 54's April 26, 1977, opening night party, which ultimately acquired the moniker "the most mythologized opening party ever."
Haskell knocked on the door with the then-unknown Donald Trump and his somewhat-new wife, Ivana. But they could only gain entry into the building about 15 minutes later because final renovations were still going on.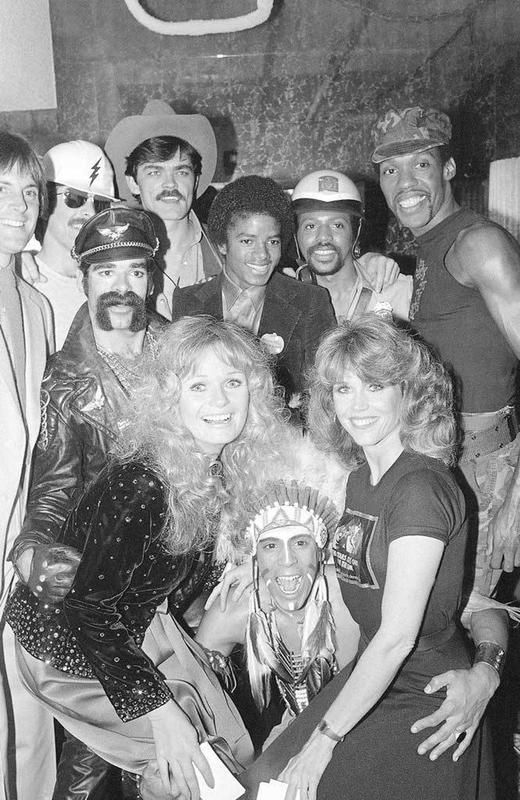 As the minutes passed by, the crowd continued to grow. Even so, the turnout was only about 50 to 60 people when DJ Richie Kaczor started spinning "Devil's Gun" by C.J. and Company, the first record of the opening night.
For the next hour or so, nothing changed. However, by 11 pm, the revelers' trickle had become a raging flood, and soon thousands were swarming the building.
On this particular night, 54th Street traffic stopped as both celebrities and ordinary ravers strained to get close. Frank Sinatra was stuck in his limousine, unable to get close to the action.
Cher, Margaux Hemingway, and a teenage Brooke Shields were among those who made it inside, while Warren Beatty, Kate Jackson, and Henry Winkler weren't as lucky.
Having nowhere else to go, the celebration overflowed onto the street. One clubgoer revealed his experience while he waited outside with a group of friends, including a doctor packing a jumbo bottle of Quaaludes years later.
"The doctor started handing them out," he told Haden-Guest."About 30 people standing around us took them, and then everybody started having this mad sexual orgy. All the men had their d**ks out … the women were showing their ti*s … everybody was feeling everybody else … the crowd was moving in waves … all of a sudden, you would find yourself next to someone you didn't know.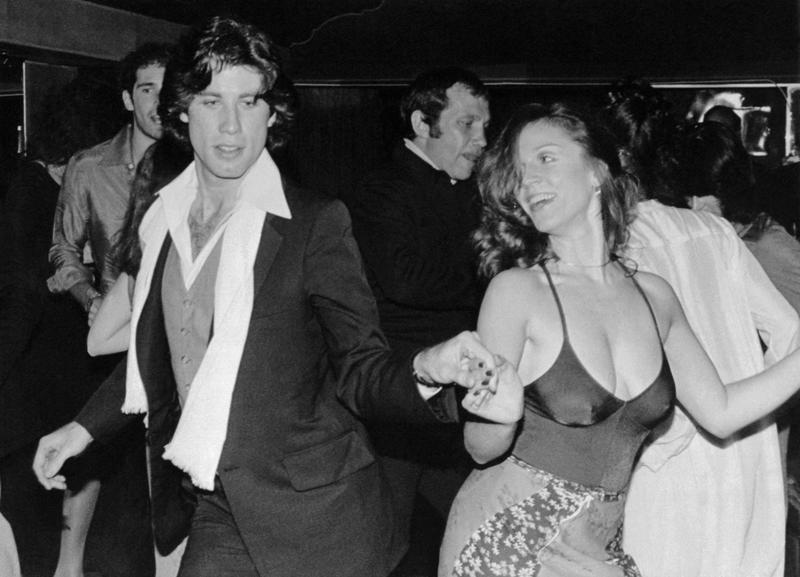 The "madness" that is all things vices wasn't only restricted between the four walls of studio 54. Outside, on the balcony, basement, everywhere there was that night was people wilding out.
The magical opening night of the iconic nightlife establishment set the foundation for what would make the club become an era-defining monument.
"All of us knew that night that we weren't at the opening of a discotheque but the opening of something historical that would change the shape of the way people lived or played … There were no rules. Sodom and Gomorrah met the High Street that night."  While working for CNN, Robin Leach was escorting then-11-year-old sensation, Brooke Shields, on 54's opening night.
Exclusive Entry
Even on nights when the club was accessible to the public, entry inside Studio 54 symbolized status. When Studio 54 first opened, admission was usually $7 or $8, but guests could get cheaper tickets by purchasing an annual membership.
Nevertheless, doormen didn't just allow anyone in; even members weren't allowed sometimes.  However, if you were lucky, you could get into the club without having any high-level connections.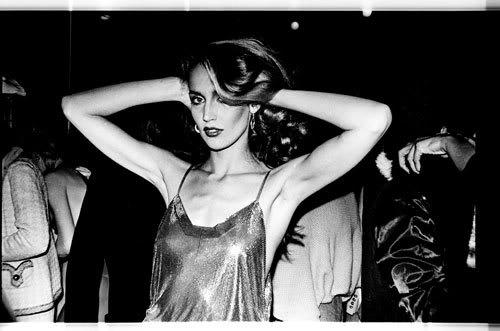 The entry requirements were vague — you had to have the look and style fit the establishment's preferred aesthetic. This meant many people were turned away at the door while many more waited outside lines to be evaluated.
Because of the stringent entrance policies, some guests would attempt to enter through crooked means. It didn't always end well. One potential patron, according to Haden-Guest, became trapped in a ventilation shaft and died, a story that Schrager later corroborated.
On numerous occasions, prospective guests who were turned away attacked the doormen, and a few others brandished weapons. Because of the increased risk of violence, the club's security officers frequently had to clear out garbage cans within a few-block radius.
Some notables were denied entry. For example, the president of Cyprus was once denied admission because the doormen mistook him for the president of New York City's Cypress Hills Cemetery.
When one of Saudi King Khalid's sons was turned down, the Saudi embassy in Washington addressed Rubell in a letter requesting that Khalid's son not be turned back again.
The club's refusal to grant them entry on New Year's Eve 1977 despite Grace Jones' invitation inspired the band Chic to write the song "Le Freak" in 1978.
The door code capitalized on a basic human trait: the desire for what we can't have. Those that were turned away frequently came back multiple times a night, changing their attire, hairdo, and company. Many people attribute a large portion of Studio 54's obscene success to the club's dictatorial entrance policy.
Inside The Club
Studio 54 opened at the height of the disco dancing and music craze. Its popularity skyrocketed just days after launch, particularly after releasing a widely distributed photograph of actress Bianca Jagger riding a white horse (though not at Studio 54).
Even though it was only open from Tuesday through Saturday, the club hosted 2,000 people per night on average in the first month of operation.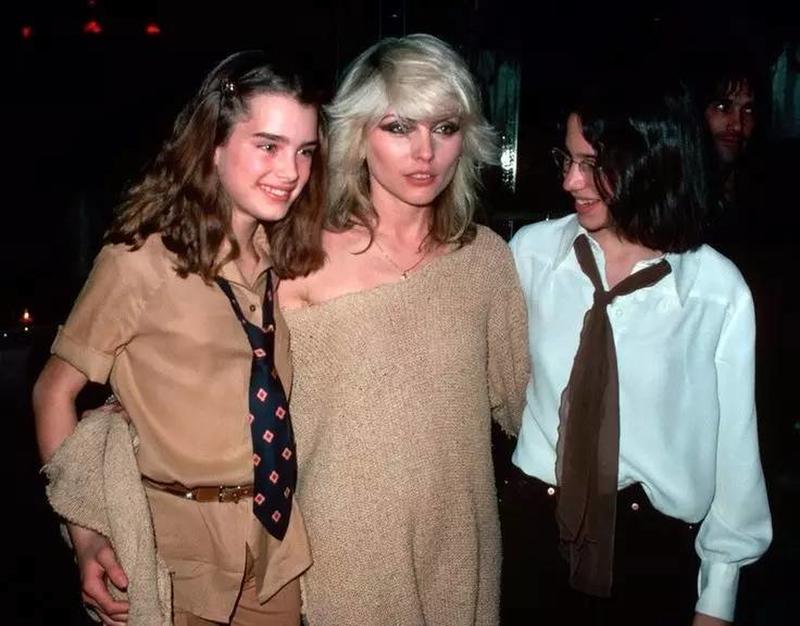 Every open night was a melting pot of individuals from various social classes, not just from New York City but from all over the world. The club drew "a diverse crowd of punks, hairdressers, socialites, and suburbanites." According to Rubell, most of the club's patrons were not celebrities but rather members of the general population looking to dance.
Strange Substances
We're talking about the 1970s, so any nightlife was bound to involve drugs. But what set Studio 54 apart was that drugs were practically encouraged inside.
Cocaine and other party drugs were common sights within the nightclub's four walls. People consumed a variety of questionable substances. With celebrities and the wealthy as the venue's significant guests, costly narcotics were seemingly in plentiful supply at all times.
A Tolerant Environment
Studio 54 was truly ahead of its time. It offered guests an unreal degree of freedom and tolerance that wasn't seen in mainstream media then.
There were few rules about what to wear or who to be. If you wanted to dress down, wear little or no clothing, and put on tons of makeup, you were encouraged to do so. Even if you were a drag queen, you were also warmly welcomed.
On the club's balcony and in private underground rooms, guests frequently engage in open sexual activities. VIPs seeking ultimate depravity were directed to the underground sex cubicles or "the rubber room" on the balcony. All is fair game in Studio 54.
The female guests were characterized by The Journal as "beneficiaries of a spectacularly fortuitous genetic selection," whereas the men were said to have an "aura of self-esteem born in the awareness that one can successfully choose among the select."
Crowds Like No Other
At Studio 54, famous celebrities from Michael Jackson to Dolly Parton, Sylvester Stallone, Stevie Wonder, and Elton John were all once patrons. Even royalty made an appearance or two.
Until the club's last days, the late Princess Diana was a regular patron. It wasn't simply actors and singers who came to Studio 54 to party; sometimes, it was political figures as well.
Imagine strolling into a nightclub and seeing this group of people drinking — you won't believe your eyes! If you went to Studio 54 in the 1970s, this is precisely the situation you may have seen.
Parties Like No Other
While Studio 54 was known for its nightly excess, the extravagant themed parties conducted on rare occasions allowed Rubell, Schrager, and their team to bring VIP clients' most vivid imaginations to life. These tens of thousands of dollars one-night-only spectacles outperformed adjacent Broadway shows, only to vanish by the time the club reopened the next day.
Even a mere glimpse of these events can blow one's mind. Karl Lagerfeld hosted a candlelit 18th-century celebration for workers dressed in court attire and powdered wigs.
The Rockettes performed for Elizabeth Taylor's birthday, which she watched while sitting on a gardenia float. She was later presented with a life-size cake image of herself.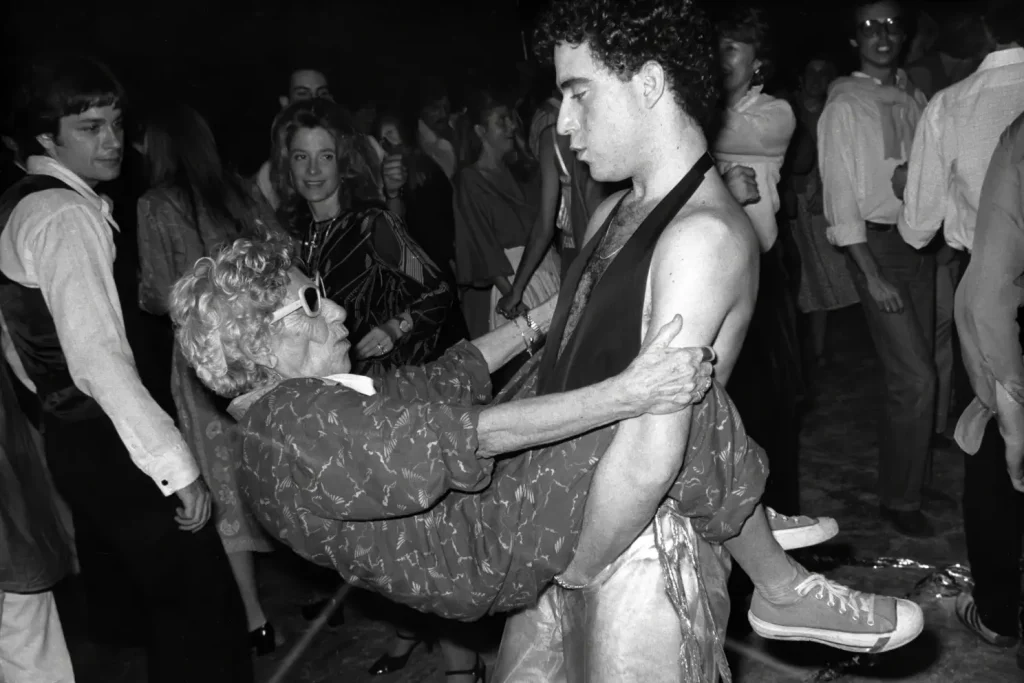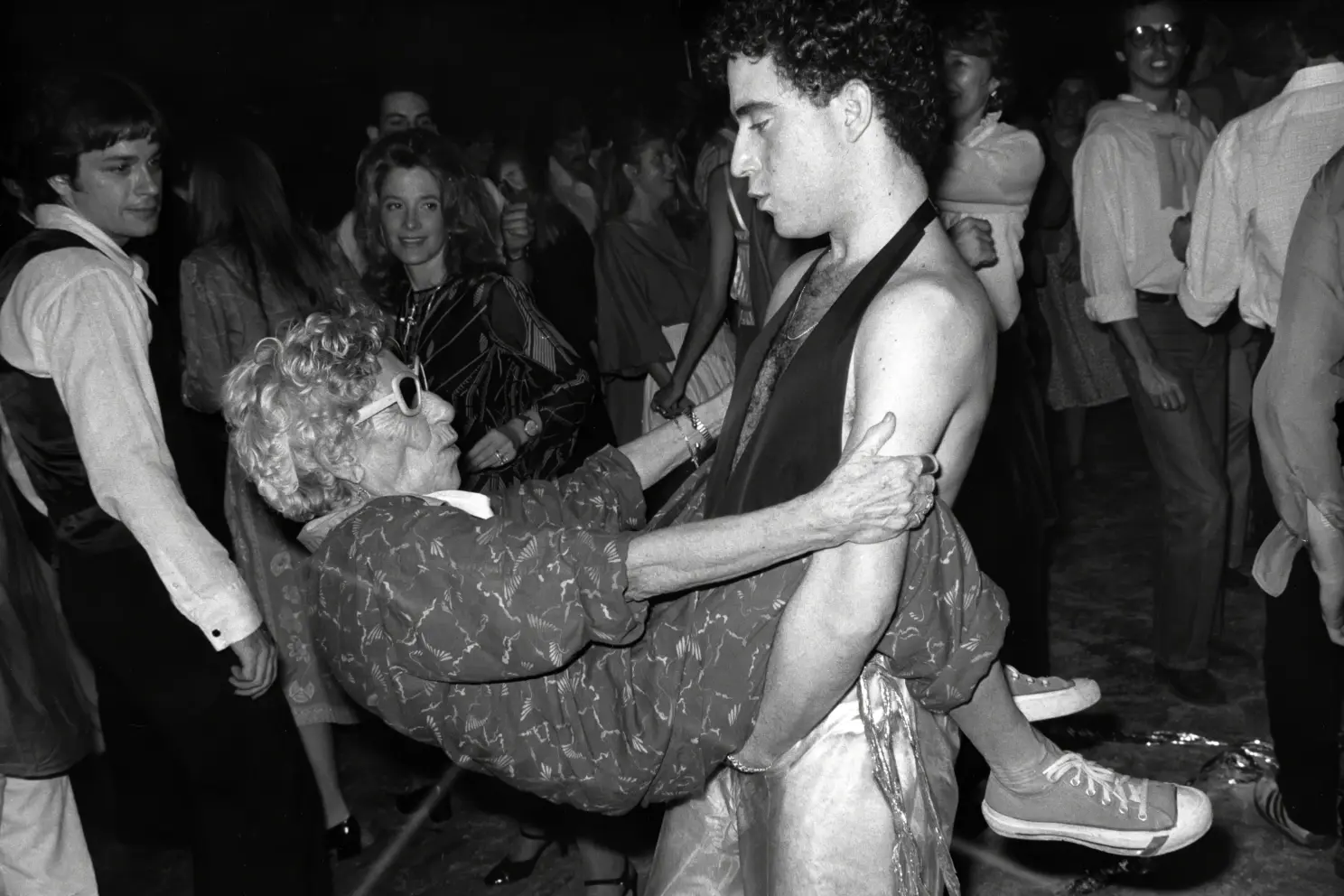 Among the most notable events at Studio 54 was a New Year's Eve celebration staged by event planner Robert Isabell. Four tons of glitter were strewn on the floor, creating a four-inch layer that could be found in attendees' clothing and homes several months later. If you visited a friend and saw glitter lying around, then you "know that you know."
Other Studio 54 events included fundraisers for regional politicians and a Halloween party thrown by the People magazine staff. Studio 54 was also used to film music videos for numerous songs from Musique's album Keep On Jumpin'.
The End of Modern-Day Gomorrah
On December 14, 1978, IRS officers raided Studio 54 and seized five ounces of cocaine, financial records, and garage bags full of cash. This happened not long after Steve Rubell bragged publicly that "only the Mafia does better" in terms of money than Studio 54.
Rubell and Schrager were arrested and charged with stealing $2.5 million from the club's earnings. They pled guilty in November to two counts of corporation and personal income tax evasion.
Three and a half years in prison and a $20,000 fine—the maximum punishment—was imposed by Judge Richard Owen, shocking the court.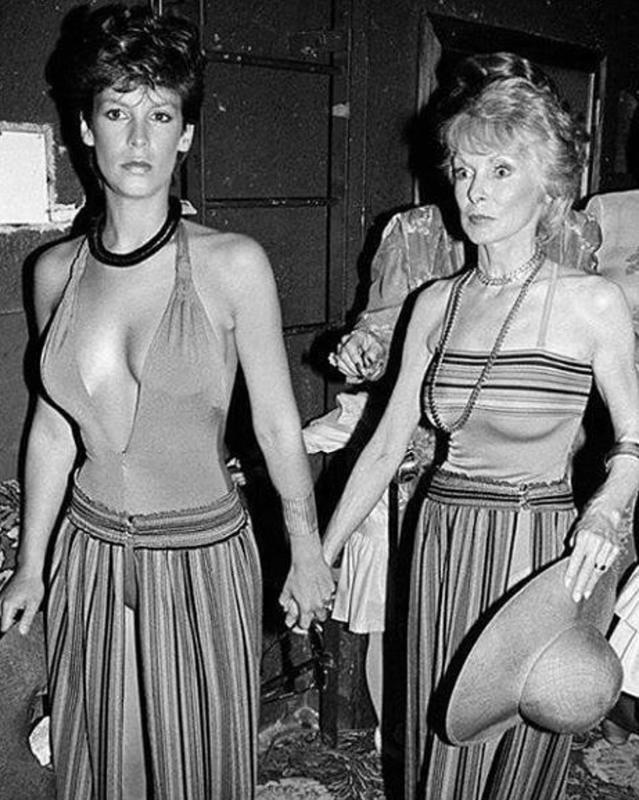 The following February, shortly before they were to be sentenced, Rubell and Schrager staged one last farewell party, dubbed "The End of Modern-Day Gomorrah."
This final bash was small compared to other evenings, with only 2,000 of Studio 54's most ardent fans in attendance, including Richard Gere, Halston, Reggie Jackson, Andy Warhol, Lorna Luft, and Sylvester Stallone.
Diana Ross serenaded the legendary duo from the DJ booth, and Liza Minnelli sang "New York, New York." Gently wearing a Sinatra-style fedora, Rubell chimed in with a rousing rendition of "My Way," played again throughout the night, as was Gloria Gaynor's Studio 54 classic "I Will Survive."
Rubell delivered an emotional speech to his guests from a mechanical platform above the dance floor. "Steve was too high to function, "One participant remembered. He was saying, "I love you people," as Bianca hugged him. Without Studio, "I don't know what I'm going to do!" Everyone was in tears."
One for the History Books
Although brief, Studio 54's peak was intense. Steve Rubell, who made it famous, only helmed affairs from 1977 to 1980. The nightlife at Studio 54 just wasn't the same after those three years since no other nightclub has been able to match it in terms of popularity and A-list patrons.
While the nightclub's life was cut short, the memories generated within its walls linger on in the hearts of innumerable celebrities and lucky guests.