History has a long reach. The story of Georgia Tann, who ran a criminal enterprise from the 1920s to the 1950s to place thousands of babies taken from often-poor mothers with wealthy parents, still echoes today even though most of the babies she took are very elderly or gone.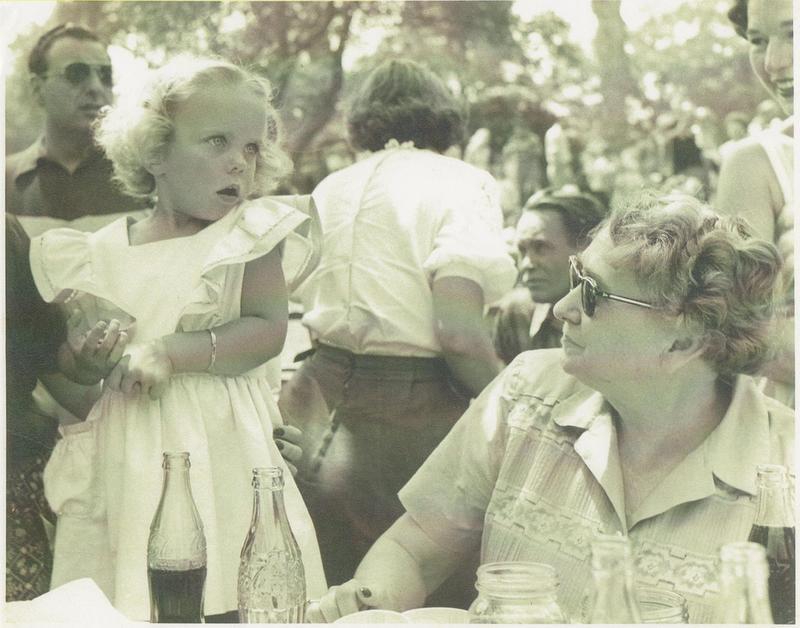 Early Years and Formulating the Scheme
Georgia Tann was born in 1891, the daughter of a judge and schoolteacher. Despite it being unusual for a woman to do so, she studied law and passed the bar in Mississippi after college.
However, she did not practice law and instead went into the socially acceptable practice of social work, joining the Mississippi Children's Home Society in 1916.
Her father, as a judge, sometimes placed children of people who came before him with alternative families, which may have placed the seeds of her future work in her mind.
The Mississippi home was where she began her career, placing children from poor parents with "better off" members of society. Wealth was (and still is) often associated with virtue.
Therefore, it was logical that the wealthier in society would also automatically provide more virtuous environments for raising children.
This contrasted with the sinful actions of the mothers who had the children under circumstances that were not considered virtuous because of their circumstances.
We have found out in the intervening years that wealth is not a good predictor of good parenting. Children placed by Tann have documented cases of physical and sexual abuse. She even placed children with pedophiles.
The Mississippi home where Tann started out did not fully agree with her methods, and they fired her in 1924. Casting about for a new place to base her operations, she determined that the political circumstances in Tennessee were more conducive to her work, so she moved to Memphis with her partner and their two children.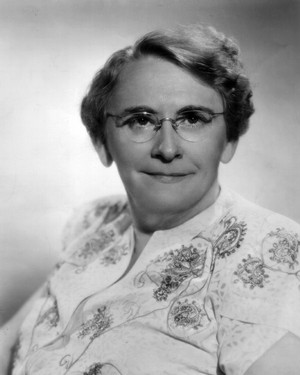 The Memphis Network
In Memphis, she gradually built up a network of doctors, lawyers, and judges who, wittingly or unwittingly, assisted her in erasing the pasts of the babies in her care. This network also looked the other way when babies died in her care.
For a period, Shelby County had the highest infant mortality rate in the county due to babies dying at Tann's Tennessee Children's Home Society. The Crump Memphis political machine and its members became key protectors of the Home.
Demand for Tann's children increased as her reputation for being able to supply babies with few questions asked (as long as the client could afford her rising fees).
Kidnapping children
The Home started running out of "products." She began resorting to nefarious means to acquire babies, including kidnapping.
To cite one example, Alma Sipple's daughter Irma came down with a cough. Tann claimed she could get the child free medical care but then told Alma her daughter had died. It wasn't until 1989 that Alma found her daughter again.
Tann developed a national clientele whose only common characteristic was their ability to pay her rising fees.
Hollywood luminaries such as Joan Crawford and June Allyson adopted babies from her.
The governor of New York adopted two children and then pushed to change New York law to seal the birth records of children adopted in the state.
Other states followed suit, and today only two states, Alaska and Kansas, allow adopted children to find their biological parents easily through state records.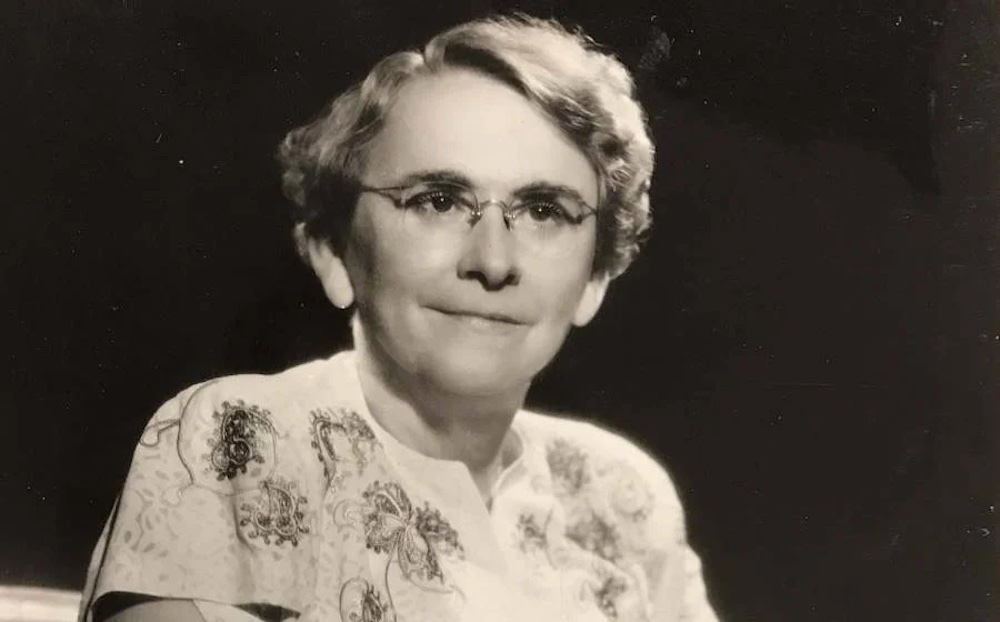 Her connections to the wealthy and powerful shielded her even after her death. Her clients and protectors were not interested in having their reputations sullied or, in some cases, their children were taken away.
Others had given up children under embarrassing circumstances, leaving themselves open to blackmail.
Absolutely no one came to the rescue of those children while they were kidnapped, abused, neglected, and sometimes killed.
Even after Georgia Tann's passing and the discovery of her horrid crimes, no one so much as suggested those children be returned to their biological families. No one.
Tann proposed these regulations to "protect" the reputations of the "shameful" parents that "gave" up their children to adoption.
This was very much in keeping with Tann's messianic mission to "better" the lives of the children that she took for wealthy families.
For years, Tann's network worked to provide a pipeline of "no-questions-asked" children to the rich and famous in the country.
She developed powerful friends who had self-interested reasons to protect her when things went badly at the Tennessee Children's Home Society.
Tann practiced euthanasia on children in her care. The Home left sickly children to die in the sun or starve to death.
Physical abuse of children in her care was also common, and some children were likely beaten to death.
There is also persistent evidence of sexual abuse committed by Tann and those who worked for her on children in the Home.
The Scheme Unravels
The practices of the Tennessee Children's Home Society started to unravel in the 1940s.
In 1941, the Child Welfare League, an accrediting body, dropped the Home from its membership, citing, among other things, a lack of follow-up on adoptions by qualified individuals and advertising children for adoption. 
In 1946, Probate Judge Sam Bates wrote a letter to the Commissioner of Public Welfare in Memphis asking him to investigate Tann's operations. Bates signed off on many of the Home's adoptions and was concerned about the Child Welfare League's report.
Bates was also concerned about reports by medical professionals of the Home not following their advice, resulting in the deaths of infants under their care.
30-40 children had apparently died of diarrhea while under Tann's care during an outbreak in 1941 despite orders from medical professionals to improve health and sanitation at the home. 
After the head of the Memphis Medical Association, Dr. Clyde Crosswell complained to the Tennessee Children's Home board about the situation, they declared the charges were "utterly without foundation."
In the wake of these allegations, the Tennessee legislation considered legislation that would have increased state oversight of operations like the Tennessee Children's Home Society.
Tann apparently resorted to blackmail against supporters of the bill, even threatening one with revealing that she had given up a baby for adoption to the Home.
While the bill passed, someone removed certain key provisions because of a "clerical error" before the governor signed it, including one placed out-of-state adoptions under new scrutiny.
Recently, Judge Robert Taylor revealed new information about the scandal. 
In the summer of 1950, just before the election in August, members of several prominent families, including US Attorney, John Brown, former mayor, and congressman, Walter Chandler, and real estate man Ernest Schumacher, visited Nashville to see Governor Gordon Browning. 
Browning told Taylor that the group had helped defeat the adoption law in 1947 and emasculate it in 1949 because Tann had been blackmailing them.
She told them if they did not help her, she would make sure the natural parents of their children would know where they were.
This meeting prompted Governor Brown to act in September 1950. Browning appointed Judge Robert Taylor to investigate the reports coming out of Memphis.
One infraction of the Home was that it was adopting children out to families in California and New York. The Home sent as many as 80% of the children to either coast, instead of placing them in Tennessee.
This had several advantages for Tann. First, it made scrutiny of the adoptions much more difficult because it crossed jurisdictional lines. Second, that was where the money was and much of that money would pay without asking too many questions.
Actor Dick Powell, who adopted a child from the home, was quoted after the scandal broke, saying,
I paid nothing for our Pamela. I paid only transportation for the child and the cost of a nurse by plane.
Later, I felt obliged to make some kind of donation, but the home wouldn't accept anything. It refused my checks. It's a tax free charity organization.
Even as these investigations got underway, the Crump Political Machine, deeply implicated in the operation, protected Tann's organization in Memphis. 
The Home's attorney and board member, Abe Waldauer, was a prominent member of it.
Since the Democratic governor's races in Tennessee depended heavily on the workings of Crump's organization, they preferred not to dig too deeply into what was going on there.
The investigation became public in September 1950, right after the gubernatorial election.
Taylor handed his information over to a prosecutor and charges were being prepared against Georgia Tann. However, before those could be filed, Georgia Tann died of uterine cancer on September 15, 1950.
Over the course of September, boxes of documents Waldauer had were apparently destroyed. 
Others implicated in the Home's activities leaned on those willing to testify. One of those pressuring people not to talk was Judge Camille Kelley, who signed many of the adoption papers.
In the end, it was these political connections that shielded many who knew of the operation or even benefited directly from it from prosecution. Charges were never brought by the Attorney General for Shelby County, John Heiskill, who also owed his job to the Crump Machine.
The Legacy of Georgia Tann
Key members, including Judge Kelley, were quietly pushed from their positions. The Tennessee Children's Home Society itself paid a settlement of $100,000 and was forced to shutter by the end of 1951.
Estimates are that Tann and Home collected more than $1,000,000 in illegal adoption fees and placed over 5,000 children during the scheme's operation.
Since most of the records were destroyed or falsified, familial connections were irrevocably severed and most of these children were never reunited with their birth families.
Recent advances in DNA ancestry have pierced this veil of secrecy. Prominent wrestler Ric Flair has revealed that he was stolen from his birth parents by Georgia Tann and other cases have emerged since the 1980s.
While the Tann case prompted a range of laws that increased state oversight of adoption procedures, many of the practices that Tann helped to develop are still in place, including the idea that the biological mother's identity must be hidden to shield her from "shame." Courts still routinely remove parental rights from defendants.
Reliance on the general adoption statutes grew over time, alongside the increasing sentimentalization of the concept of childhood and efforts to place children in families—rather than in orphanages—at younger and younger ages. Adoption records, however, remained open for decades, if not to the public then at least to those involved in the adoption, and adoptees retained their original birth certificates. The practice of sealing adoptees' records even from the parties themselves is still regularly depicted as a benevolent—if misguided—attempt to protect the privacy of mothers who chose to place their children for adoption, ensuring that even their own children would not be able to track them down and reveal their secrets. In fact, the practice originated around 1930 as the result of an agreement between the Tennessee Department of Vital Statistics and a social worker named Georgia Tann, who used it as a method to conceal her own criminal behavior—although Tann herself did present the practice to government employees and legislators as a way to protect mothers and children against the taint of illegitimacy – Albert, Ashley and Amy Mulzer, Adoption Cannot be Reformed
In the 1930s, abortion was illegal in most states, and pregnancy outside of traditional family bonds was considered a social shame. 
One consequence of this was that there were many abandoned children or mothers who were struggling in a world that was not friendly to single mothers.
In a post-Roe world, over half the states in the US have now placed significant restrictions on abortion or have banned it outright.
Adoption is often held up as an "alternative" to ending a pregnancy. However, our adoption system is still deeply influenced by the work of one woman who exploited women who were in a difficult situation.
This is to say nothing about the trauma inflicted on the babies and children that went through the hands of the Tennessee Children's Home Society over decades.
Sources
https://nypost.com/2017/06/17/this-woman-stole-children-from-the-poor-to-give-to-the-rich
https://newhopeinvestigations.com/blog/how-a-criminals-dark-actions-continue-to-shroud-adoptions-in-unnecessary-secrecy/2019/4/18
https://medium.com/exploring-history/georgia-tann-the-mastermind-of-a-black-market-baby-ring-that-lasted-for-three-decades-f76c8175e4f1
Albert, Ashley and Amy Mulzer, Adoption Cannot be Reformed, Columbia Journal of Race and Law, 12/1, July 2022, pp. 570-71 https://heinonline.org/HOL/LandingPage?handle=hein.journals/cjoral12&div=9&id=&page=