In the Wild West of the 19th century, few left such a fascinating tale as the colorful life of "Big Nose" Kate.
A character with a checkered past, Kate was a woman unlike many of her time. She defied convention and carved out a place for herself in a world dominated by men. From her early days as a Hungarian immigrant to her later years in retirement, Kate lived a wild life marked by adventure, danger, and romance.
Her association with the infamous outlaw and gunfighter Doc Holliday only added to her mystique and cemented her place in Western lore. Shedding light on the real story behind the legend requires diving into the gritty, intrepid, and often controversial character of "Big Nose" Kate Elder.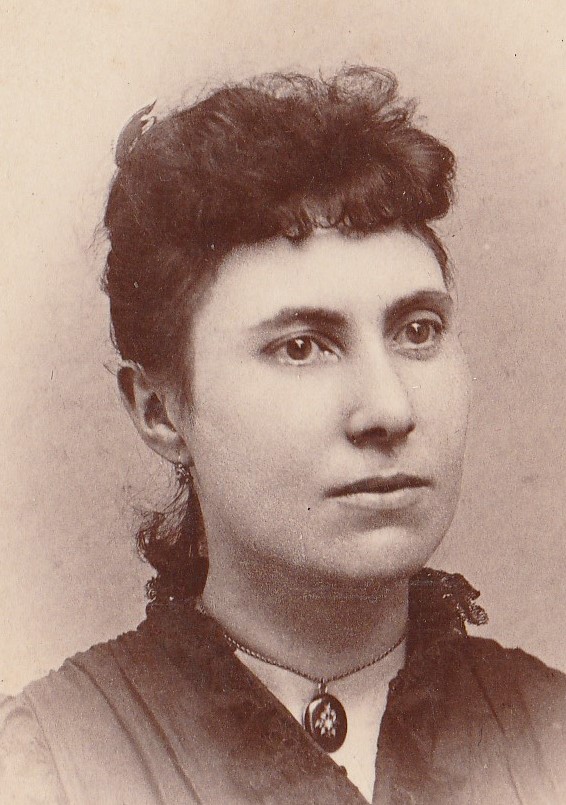 Early Life and Immigration to the US
Mary Katherine Horony, later known as "Big Nose" Kate, was born in the town of Érsekújvár in the Kingdom of Hungary – now in present-day Slovakia – on November 7th, 1850. Her father, Dr. Mihály Horony, was a physician and teacher. Her mother was Katalin Boldizsár.
In 1860, at the age of 10, Kate and the whole Horony family immigrated to the United States. They settled in Davenport, Iowa. Unfortunately, both of Kate's parents passed away not long after in 1865, leaving her and her siblings under the care of various relatives and guardians.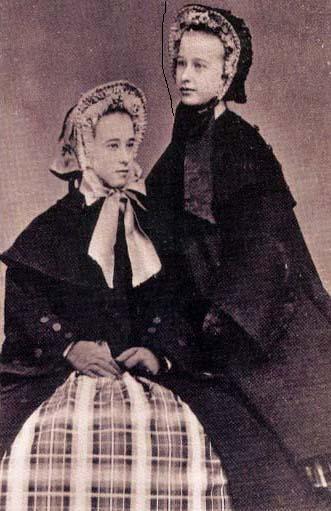 From a young age, Kate was known for her intelligence and multilingual abilities, speaking Hungarian, French, Spanish, and English fluently.
However, after her mother's death, Kate left home. At the age of 15, she began traveling throughout the Midwest. She ultimately ended up in St. Louis, Missouri. It was there in St. Louis, her life as a prostitute and gambler eventually turned into a life as an outlaw.
Life as a Prostitute and Gambler
Kate's life after leaving home was marked by a time of transient living and less-than-ideal work arrangements.
She entered a convent school once she reached St. Louis, but left shortly thereafter. By 1869, she was supposedly working as a prostitute in the city, and years later in 1874, she would be fined for working in a "sporting house" – a brothel – in Dodge City, Kansas. This was run by Nellie "Bessie" Earp, wife to James Earp.
It was also around this time she officially began using the name, Kate Elder. She previously went by other names like Mary Katherine Horony or Kate Fisher. Prostitution would characterize much of "Big Nose" Kate's life, especially in this early period of adulthood.
There are also claims that Kate married a dentist named Silas Melvin around this time in St. Louis, but it remains unclear.
Kate's life then took her to Fort Griffin, Texas, in the fall of 1877. This is where she became known for her gambling skills and began a relationship with Wyatt Earp, a notorious gambler.
She was also known to have worked as a barroom prostitute in Fort Griffin. Young Kate Elder dove headfirst into the depths of prostitution, gambling, and other 'outlaw' activities. This eventually led her right into the arms of one of the American West's most notorious figures.
Kate and the Infamous Doc Holliday
Kate and Doc Holliday had a tumultuous, yet intimate, relationship over the years. It first began in Fort Griffin in 1876. The two quickly took a liking to each other, but their relationship blossomed after Kate's quick thinking helped Doc escape town – and the law.
In 1877, Holliday got into an altercation with a local man, Ed Bailey, over cheating at a poker game. Holliday warned Bailey to calm down, but Bailey pulled out his gun, prompting Doc to kill him with a knife in self-defense.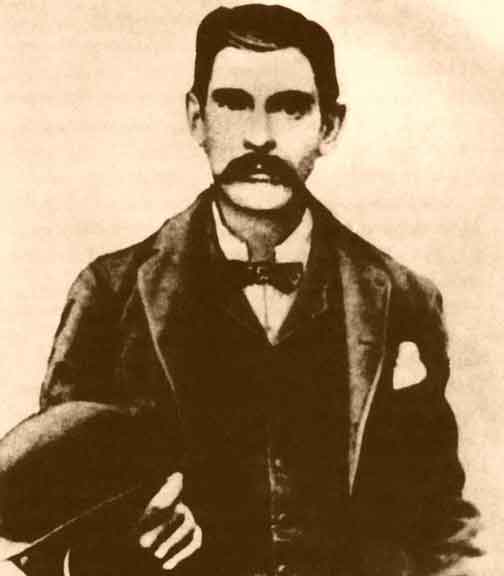 Doc was arrested, and a vigilante group formed to seek revenge. Kate devised a plan for helping free Holliday by setting fire to a shed and disarming the guard during the distraction. The two fled to Dodge City, Kansas in the aftermath.
Despite frequent fights, they would make up and travel together across the American West. They also traveled with Wyatt Earp and his brothers to the Arizona Territory, where they settled in Tombstone.
It is said that the pair married in Dodge City, Kansas, yet there remains no proof of this. Through it all, and despite their tumultuous relationship, Doc considered Kate his intellectual equal, and her toughness and tenacity made them comparable peers.
Gunfight at the O.K. Corral
After moving to Tombstone, Doc Holliday and Kate had their fair share of run-ins with the law. Yet, none were more famous and controversial than the Gunfight at the OK Corral.
Kate was likely a witness to the gunfight in 1881. She claimed she was with Doc in Tucson, Arizona before the shootout. According to her, Holliday asked her to stay there for her safety, but she refused and traveled with him and Earp.
Kate remembered staying with Holliday at C.S. Fly's Boarding House during the shootout. She watched from the window as bullets flew. The shootout, between an outlaw group known as the Cowboys, and Holliday, Earp, and their crew, has grown to symbolize an Old West frontier when outlaws and criminals reigned supreme.
After the gunfight, Kate reported, Holliday came to their room and cried from the intensity of it all.
However, in later years, Kate expressed frustration with the inaccuracies of the shootout in movies and books. She even stated that the shootout did not happen at the OK Corral as many people believe, but rather down the street.
Kate and Doc Holliday parted ways shortly thereafter, and Kate later married a blacksmith named George Cummings before returning to Arizona in 1890.
An Outlaw's Legacy for "Big Nose" Kate
The latter half of Kate's life was quiet and uneventful. She retired to the Arizona Pioneer Home in 1930. She was just shy of her 90th birthday when she passed away in 1940.
"Big Nose" Kate left quite the legacy in the West with her life of gambling, prostitution, and her relationships with some of the West's most infamous outlaws. Despite her somewhat infamous reputation, Kate is remembered by some for her kind and hospitable nature.
In recent years, her story has been re-examined. In modern times, she is recognized and appreciated as a woman who defied the societal expectations of her time and played a significant role in the history of the Wild West.
References
Boardman, Mark. "Big Nose Kate's Story, in Her Own Words." True West Magazine, True West Magazine, 10 Sept. 2019, https://truewestmagazine.com/article/big-nose-kate/.
"Kate Elder." Encyclopædia Britannica, Encyclopædia Britannica, Inc., 31 Jan. 2023, https://www.britannica.com/biography/Kate-Elder.
Ruffner, Melissa. "'Big Nose' Kate." Visit the Western Heritage Center, Prescott Western Heritage Foundation, Inc., https://www.visitwhc.org/big-nose-kate.html.