Bass Reeves was a true legend of the American Old West. In that expanse of the great frontier, where lawlessness reigned and danger lurked around every corner, Reeves made his mark as a beacon of justice and hope.
Born a slave, he defied the odds and rose to become one of the most respected and feared lawmen of his time. He even became one of the first Black lawmen in the region. Reeves advanced to U.S. Deputy Marshal. He was known across the region and the country for his courage, marksmanship, and fearless pursuit of bringing justice to those who deserved it.
His story is one of resilience, determination, and justice. He stands as a true testament to the power of the human will to overcome adversity and achieve greatness. This is the remarkable life story of Bass Reeves – former slave, turned American hero, and true Lone Ranger.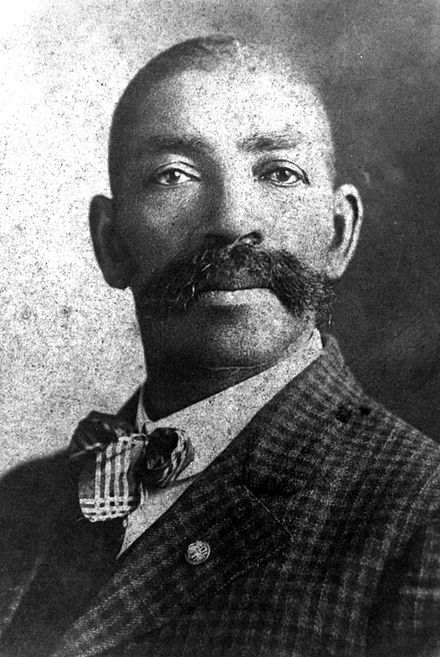 Born a Slave
Bass Reeves was born in Crawford County, Arkansas in 1838. Born a slave, for much of his early life and childhood, Reeves worked alongside his parents as a water boy. Later he worked as a field hand for the slavemaster, William Reeves, a politician and Arkansas state legislator.
In 1846 – while Bass was still a young boy – William Reeves moved his family and his slaves to Grayson County, Texas. This is where Bass would spend the rest of his formative years. Despite the difficult circumstances of his upbringing, Reeves was known for his towering stature, good manners, and sense of humor, which quickly caught the attention of William Reeves' son, George.
George Reeves would eventually choose Bass to become his bodyguard and valet. The two even became loyal, although unlikely, friends. When Texas joined the Confederacy and the Civil War began, George Reeves joined the Confederate Army and Bass followed him into service.
Reeves' Escape, Emancipation, and Life in Indian Territory
Bass Reeves' life is a bit unclear from this point on. Claims of his service during the Civil War at battles like Missionary Ridge or the Battle of Pea Ridge are likely in part true, but unconfirmed.
It is also widely claimed that around this time he had a falling out with George Reeves, the slave master's son. It is uncertain whether it was over a card game disagreement or possibly involving talks of emancipation.
What is clear is that Bass and George parted ways. After the Civil War, Bass left his servitude and made it out west to Indian Territory. Reeves became intimately familiar with the territory and its native peoples, spending time with members of the Seminole, Cherokee, and Creek nations.
In 1863, the watershed moment of the Emancipation Proclamation changed Reeves' life forever by ensuring his freedom. With his newly learned skills in tracking, shooting, and more, he eventually left Oklahoma Territory for a new life in Van Buren, Arkansas, where he bought a farm.
His acquired skills frequently helped him. He was occasionally tasked with leading and guiding deputy US marshals throughout Indian Territory. This paved the way for the next chapter of his life.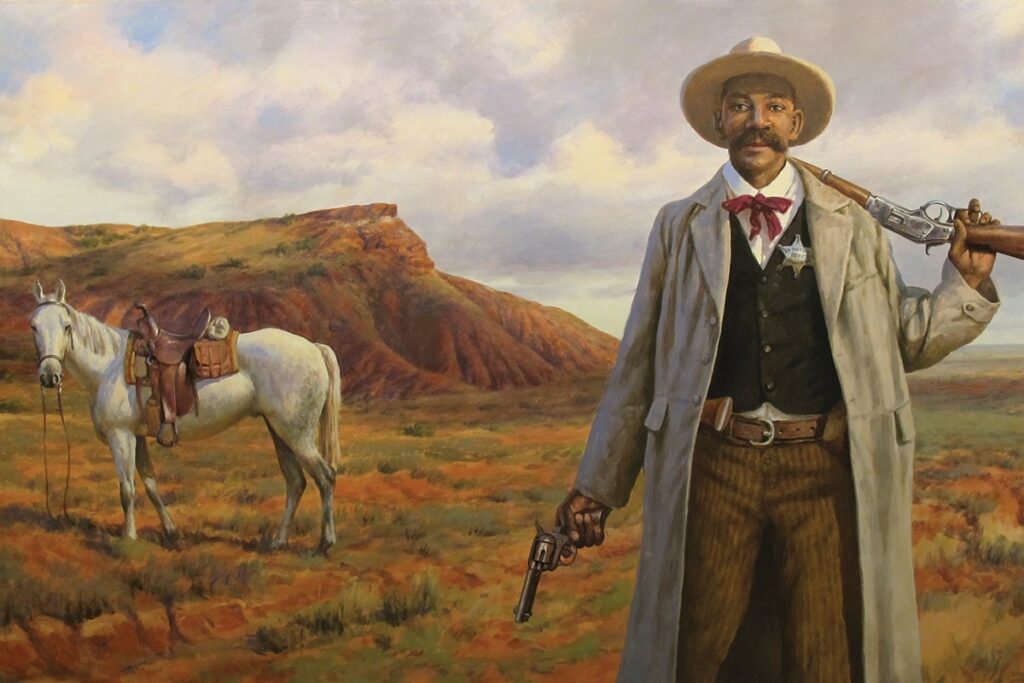 One of the First Black US Deputy Marshals
Reeves' career in law enforcement started in 1875. Federal Judge Isaac Parker and the Federal Western District Court moved west to Arkansas. With the purpose of "cleaning up" the western, Indian territories, Judge Parker commissioned Reeves as a deputy US marshal, one of 200 new hires.
Bass Reeves was one of the first ever Black deputy U.S. marshals in American history. This was not at all common, especially west of the Mississippi River. Of hundreds of law enforcement hires in 1875, he was the only one to stay on until 1907, the year Oklahoma gained statehood.
For thirty-two years, Reeves served as a deputy marshal in Indian Territory. He quickly garnered a reputation as being the best of the best, due to his time spent among the various tribes and guiding officers across the region.
Reeves' job required that he cover an area spanning almost 75,000 square miles. His tasks included apprehending criminals and outlaws in a region that was infamous for being the most dangerous place in the country, especially for a deputy United States marshal like himself.
And yet for Reeves, who was known for his expertise with his pistol and rifle and ruthless ability, this was no matter. His prowess as an agent of the law was simply unmatched.
Law Enforcement in the Wild West
Bass Reeves had a long and successful law enforcement career. He gained a reputation for his bravery and his ability to catch outlaws that other deputies couldn't.
Throughout his 32-year tenure as a deputy U.S. Marshal, Reeves arrested over 3,000 criminals, including his own son, and reportedly killed 14 to 20 outlaws. He achieved all of this despite being illiterate. He memorized warrants and writs before serving them.
Reeves was also known for his ruthlessness, which helped him survive in the notoriously dangerous Indian Territory. This was a region where an estimated 120 federal law enforcement officers lost their lives before 1907. He also survived numerous assassination attempts.
Bass Reeves retired from federal service in 1907 at the age of 67. He went on to serve as a city policeman in Muskogee, Oklahoma, for two years before his death in 1910, cementing his legacy as one of life-long service to the law.
A bronze statue of Reeves in Fort Smith, Arkansas was recently erected in 2012, a testament to his legacy.
Bass Reeves – The True Lone Ranger
Bass Reeves was more than a policeman. He was a symbol of hope and justice in a time when crime and oppression ran rampant. Despite being born into slavery, Reeves surpassed all expectations and gained admiration as one of the most esteemed figures of his era. And also, as one of the earliest Black lawmen in the area.
His journey, from waterboy and field hand to the right-hand man of a politician's son, to a US Deputy Marshal, was a shining example of his determination and resilience. Bass Reeves' journey from a former slave to lawman is, more than anything, a story of triumph over adversity.
Throughout his life, Reeves blazed a trail for others to follow, proving that race and one's upbringing didn't have to be barriers to success. His legacy serves as a reminder of the importance of diversity and representation in law enforcement, and his contributions to the field will never be forgotten.
References
"Bass Reeves." Encyclopædia Britannica, Encyclopædia Britannica, Inc., 14 Feb. 2023, https://www.britannica.com/biography/Bass-Reeves.
"Bass Reeves." National Law Enforcement Officers Memorial Fund, 12 July 2021, https://nleomf.org/bass-reeves/.
Burton, Art T. "Reeves, Bass." The Encyclopedia of Oklahoma History and Culture, Oklahoma Historical Society, https://www.okhistory.org/publications/enc/entry.php?entry=RE020.
Burton, Arthur T. Black Gun, Silver Star: The Life and Legend of Frontier Marshal Bass Reeves. University of Nebraska Press, 2022.