Maya Angelou was one of the most renowned poets and authors in history.
She was known for her powerful words and moving stories. However, many don't know that Maya Angelou had a tumultuous personal life.
This article will discuss some significant relationships in her life and touch on Tosh Angelos, his life, and his relationship with Maya Angelou.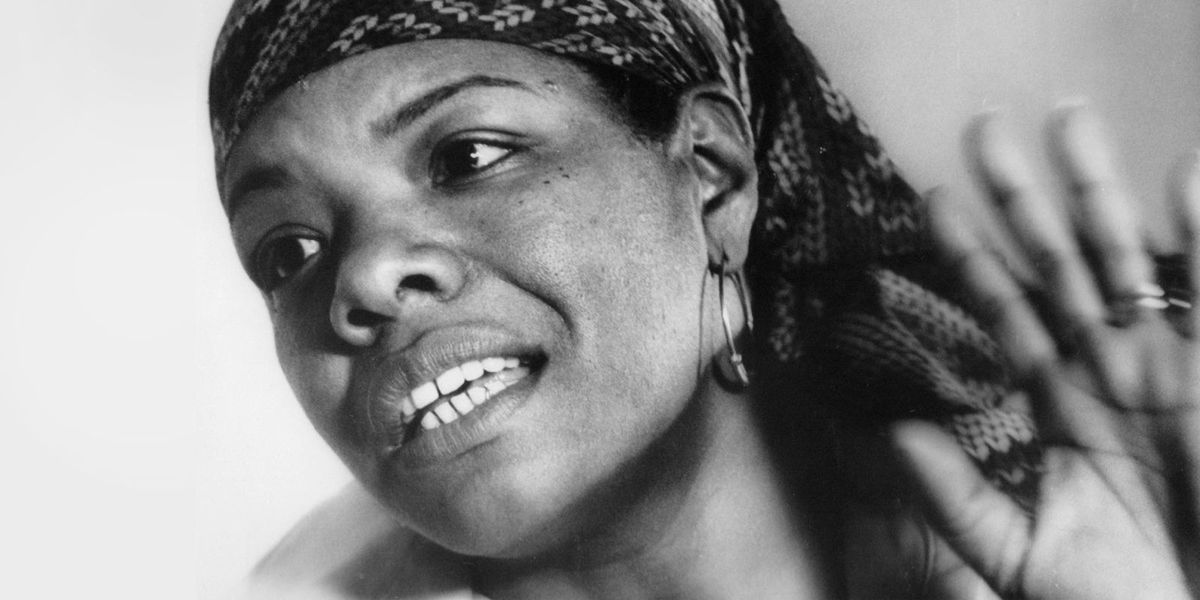 Who Was Tosh Angelos?
Maya Angelou, or Marguerite Johnson, was married three times in her lifetime, much like the icon Marilyn Monroe. Her first husband, Enistasious 'Tosh' Angelos, was of Greek descent.
Not much is known about him other than that he was a sailor, a struggling musician, and a former electrician.
The couple was married in 1951 and enjoyed a beautiful ceremony surrounded by friends, family, and loved ones.
Unfortunately, like many interracial marriages at the time, theirs was not always easy. Her mother disapproved of the union.
California repealed anti-miscegenation laws in California, where they lived in 1948, but it didn't stop the stigma and judgment the couple would face. Despite the challenges, the couple did their best to make their circumstances work.
Many assume that during her first marriage, she and Tosh would bring Maya's only son, Clyde "Guy" Johnson, into the world, but Clyde was born before the couple was married in 1951.
Maya was concerned about her sexual orientation and decided to test herself and see if she liked sex with men. She chose one of the neighborhood's most eligible bachelors, rumored to be one of two handsome and sought after twins.
After the awkward affair, she would later become pregnant and give birth to Guy. In the early 1950s, Maya Angelou began her career as a dancer and singer. Until then, she wasn't using Maya Angelou but her given name instead.
When hired by The Purple Onion, a nightclub in San Francisco, they strongly recommended that she use a stage name. She took on the moniker Maya Angelou, inspired by her first husband.
While working at The Purple Onion and honing her craft as a dancer and singer, Tosh Angelos worked various odd jobs to make ends meet. She trained and worked diligently to perfect her skill as a Calypso dancer, so much so that Maya received a scholarship and trained with the famous Trinidadian dancer Pearl Primus in 1952.
Unfortunately, the couple's relationship begins to sour, and as far as we know, it wasn't because of Maya's success. Maya Angelou grew up religious, and her devotion to God and her spiritual being were a big part of her life.
On the other hand, Tosh didn't share the same sentiment. He was an atheist, putting a rift between them. Eventually, the relationship ended, and the pair divorced in 1954, which caused Maya Angelou a great deal of pain. The divorce would force Maya further into her work; despite her regret, Maya never looked back.
Later Life
After the divorce, Tosh Angelos decided to continue doing a stint in the military. As a result, little is known about him, but he died at 53 and was buried in the Willamette Cemetery in Portland, Oregon.
On the other hand, Maya would start touring Europe with a production of Porgy and Bess in 1957.
While living abroad, Maya decided to learn some of the languages of the country she visited. Because of this, Maya quickly became fluent in several languages, including Spanish, French, Italian, and Arabic.
During this time, she began her love affair with Africa, eventually living in Cairo with her second husband, Vusumzi Make, a freedom fighter.
While the couple was never officially married, she and Guy lived with Make briefly, but by 1962, their relationship ended.
Maya had secured a job as an associate editor at The Arab Observer but uprooted her life so Guy could go to college in Accra, Ghana. Unfortunately, Guy suffered a severe car accident that broke his neck and partially paralyzed him, but he eventually recovered.
In 1965, she returned to New York, briefly performing, and starting a writing career. Maya's first book would go on to be published for the first time. In 1960, she met Martin Luther King, Jr. and worked with him, devoting herself to civil rights and managing his Southern Christian Leadership Conference.
After her time with King and the SCLC, she would take a break from activism to focus on her writing. In 1968, she published her first biography, I Know Why the Caged Bird Sings, after working closely with Martin Luther King, Jr. and Malcolm X.
Unfortunately, both were assassinated by the time she published her biography, making her a household name. After 1969 and obtaining international recognition for her memoir, she doubled down on her writing, finding a renewed purpose.
Maya continued to release writing works until she married for the third time in San Francisco; his name was Paul du Feu. Paul was a Welsh carpenter and ex-husband to Germaine Greer.
After tying the knot with Paul, Maya achieved many successes, including becoming the first African American woman to have a screenplay and movie produced called Georgia, Georgia.
In addition, Maya worked as a composer, writing for singers like Rober Flack, composing movie scores, writing articles and short stories, TV scripts, documentaries, and poetry.
Once again, it didn't seem like Maya Angelou was a woman meant to be tied down, as she and Paul weren't working out either; the couple would eventually divorce in 1981.
At this point, Maya didn't let anything stop her as she continued to better herself. Maya's work influenced people like Oprah Winfrey, who was only a TV anchor for Baltimore, Maryland, when they met. Later, she would become Oprah's mentor and friend.
She would go on to speak at the inauguration of former President Bill Clinton in 1993, becoming the first poet to do so since 1961.
After her divorce from Paul, she became a Reynolds Professor of American Studies at Wake Forest University in Winston-Salem, North Carolina, where she would reside until she died in 2014. In addition, she received many honorary degrees and awards from colleges and universities.
Maya Angelou, an Independent Woman of Knowledge And Determination
Even though Tosh and Maya Angelou's relationship didn't last, it's clear that she was a wonderful human being with talent. She was an excellent writer, composer, performer, and friend.
Despite her struggles, she always managed to pick herself up and keep going. Her tumultuous relationships didn't stop her from finding love again.
Tosh Angelos likely significantly impacted Maya's life; even though their relationship didn't last, she probably kept his name for more than just being her ex-husband or that it was a unique stage name.
One of her quotes says, "If you find it in your heart to care for somebody else, you will have succeeded." This could indicate her time with Tosh helped shape her into the woman she eventually became.
In her way, she knew that they wouldn't work out, saying in an interview with PEOPLE, "I know that I'm not the easiest person to live with. The challenge I put on myself is so great that the person I live with feels himself challenged. I bring a lot to bear, and I don't know how not to. If the man has the wit and the courage to pursue me, then I'll respond."
Maya was always striving to improve but didn't want to settle for anything less than what she deserved. She was unafraid to love and be loved and was a woman of many talents who used her platform to help others. Her work has inspired people worldwide, and she will continue to be an inspiration for years.