It is rare for a person to leave such an enduring mark on the world as Josephine Baker did.
She dazzled audiences in Paris with her electrifying performances and daring fashion, but her life was about much more than entertainment. She risked her life as a World War II spy, gathering intelligence across the world. She gained notoriety as a fearless civil rights activist, spurning performances for segregated audiences in the United States.
Trailblazing entertainer, international spy, and fearless activist: Step into the world of Josephine Baker – an extraordinary woman who shook up the entertainment industry and defied societal norms.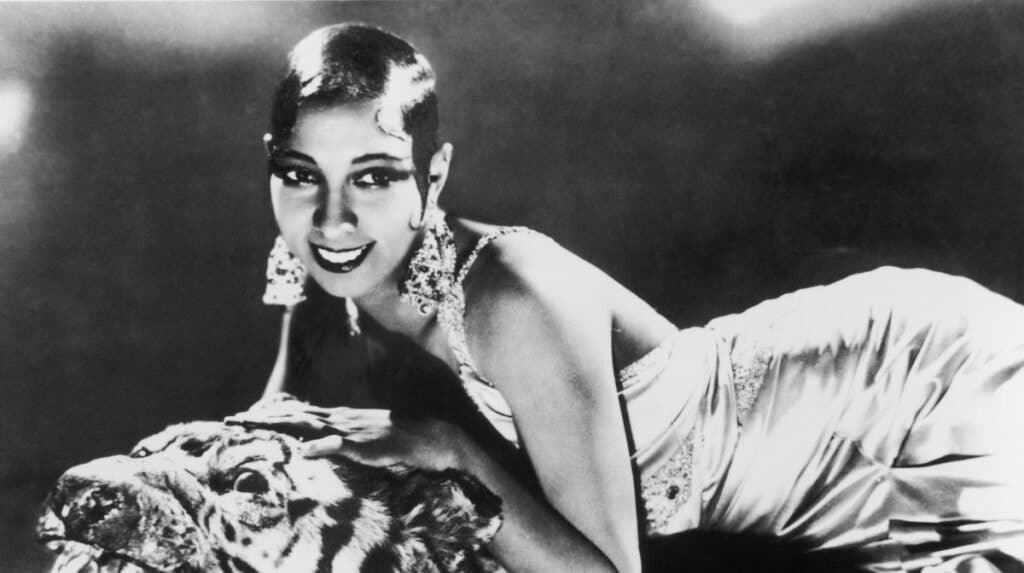 Early Life and Upbringing
Born in St. Louis, Missouri, on June 3, 1906, Josephine Baker was raised in poverty by her mother, also an entertainer. She encountered plenty of discrimination throughout her childhood and often had to bounce from job to job to help make ends meet for her family.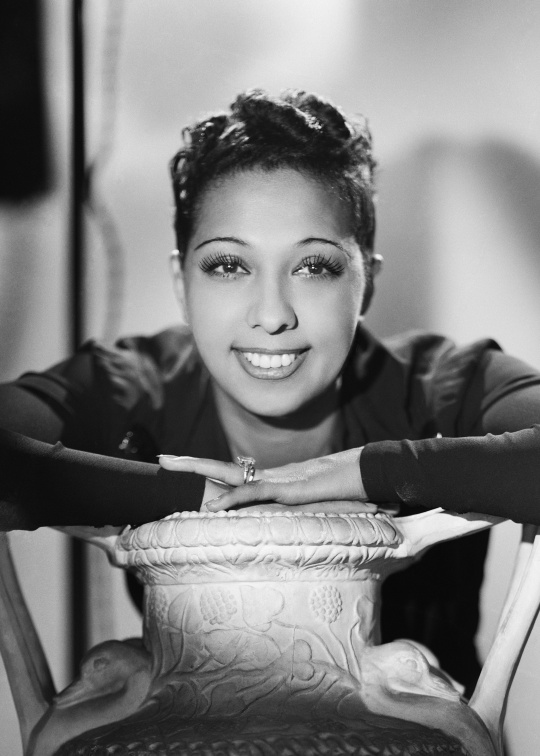 By the age of 12, Baker had dropped out of school, and by 15, she had already been married twice. She worked for a time as a domestic servant, but her passion lay in performing, where she truly thrived. Her drive to entertain eventually led her to dance her way to New York City at the age of 15 after catching the eye of a touring group and joining their troupe.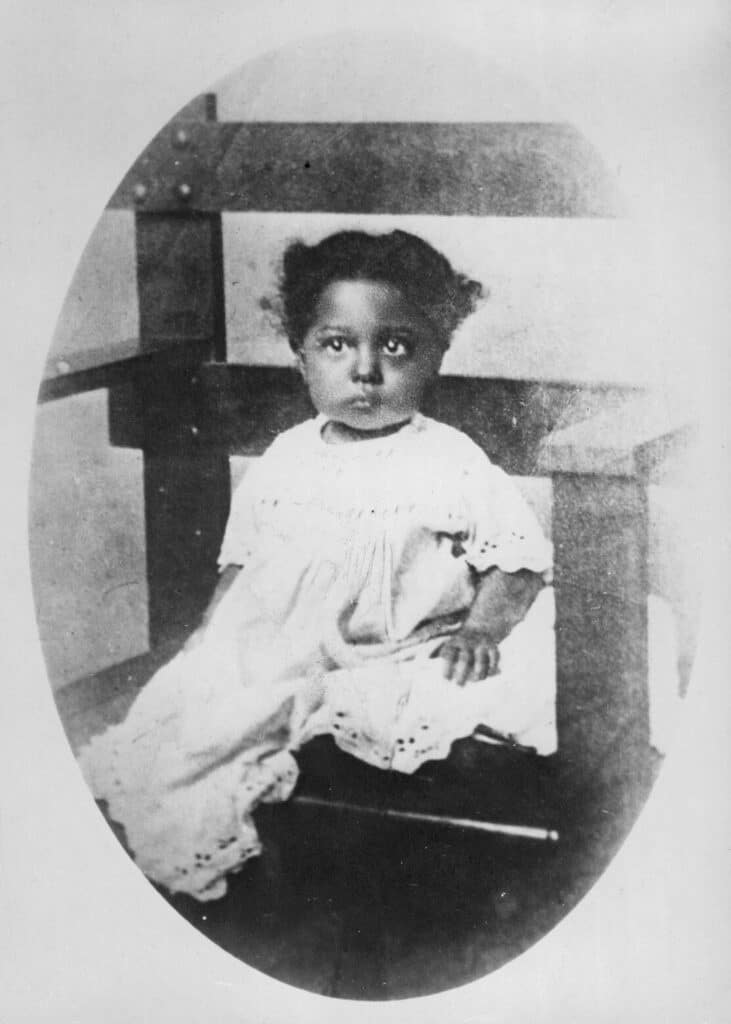 Baker quickly made a name for herself by performing in vaudeville shows, including in the musical comedy Shuffle Along, and the floor show of the Plantation Club in New York.
Unbeknownst to her at the time, Baker was making her mark amid the Harlem Renaissance. Her rapid success as a dancer would eventually bring her across the Atlantic to Paris, France, where her career took off.
Rise to Fame and an Iconic Career
Despite being a teenager in a foreign country where she didn't speak the language, Baker's charisma and talent catapulted her into stardom overnight. Her unique dancing style and costumes immediately made her one of the most sought-after performers in the country.
In 1925, after taking the chance to perform in Paris in a show at the Théâtre des Champs-Élysées – La Revue Nègre – Baker swiftly became one of the most popular music-hall entertainers in France. The performance, however, was controversial because of the racial slur in the name, along with the request for a performer to dance half-nude.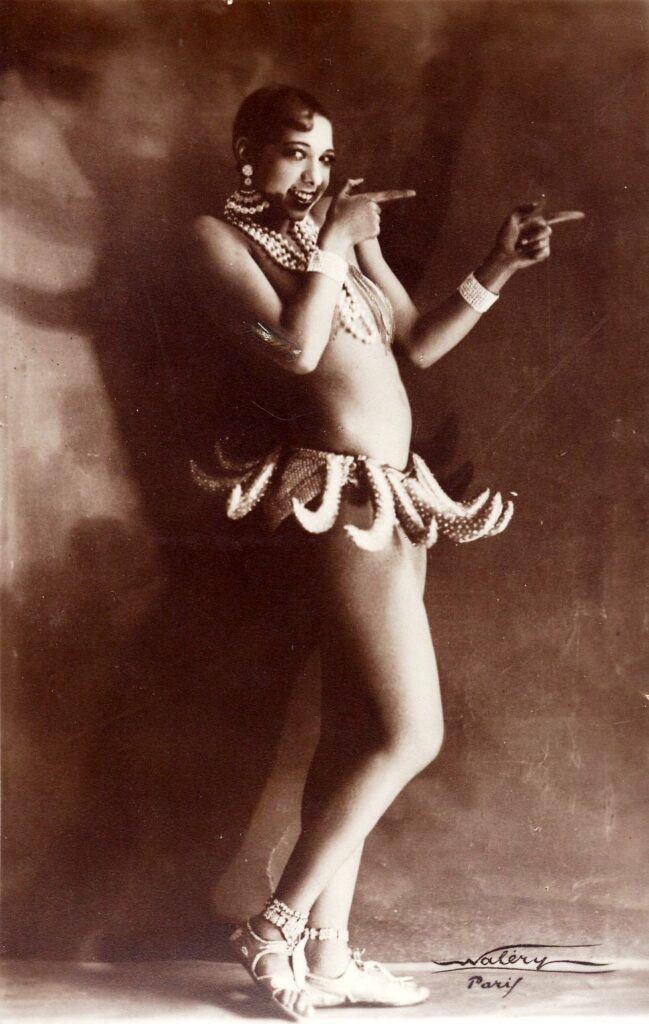 Despite this, Baker and the all-Black cast experienced a level of freedom in France that they couldn't have hoped for in the US. She subsequently achieved star billing at the Folies-Bergère and even took French citizenship in 1937.
In the US, Baker went on to become the first African American woman to star in a motion picture and perform with an integrated cast.
Baker's performances were heavily influenced by African themes and style, but she was the subject of much sensation by dancing seminude in a G-string ornamented with bananas in her famed danse sauvage. It was performances like these that cemented Josephine Baker as not only a celebrity, but a sex symbol, in popular culture.
However, Josephine Baker was much more than her performances on stage.
World War II and Espionage
Everything changed for Josephine Baker in 1939 when Hitler's Nazi army invaded France in the onslaught of World War II. After fleeing to the south to avoid Nazi occupation, she took a role that has since made her infamous.
At an unknown point, Baker joined the French Resistance as a spy, effectively risking life and limb to pass information to the French – information she heard during her performances for enemy troops and officials. To transport the intelligence she gathered, Baker used invisible ink to write on her sheet music. She even went so far as to pin some of the top-secret messages to her underwear.
Her high status and fame made her ideal for the job and she performed it proudly. She smuggled notes across Europe, aiding mightily in the effort against the Nazis. As a part of the Free French forces, Baker worked alongside the Red Cross and performed for troops across the region, while also raising money for the war effort.
Baker would be honored with the Croix de Guerre and named a Chevalier of the Legion of Honor for her brave espionage during the war.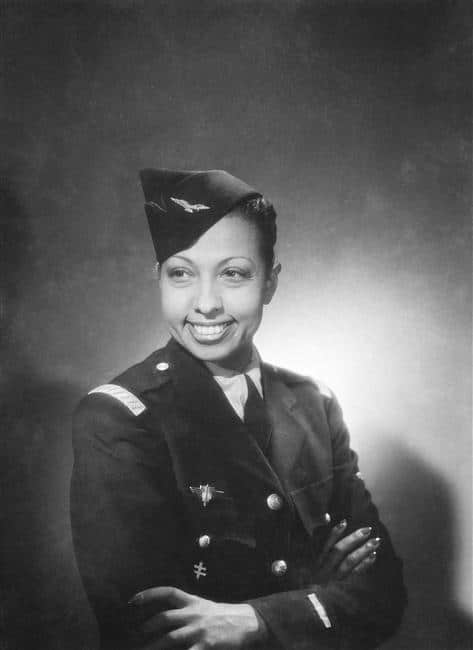 Civil Rights Activism and her "Rainbow Tribe"
Josephine Baker was a complex woman – a dancer, a spy, and also a motherly figure. She was unable to have children of her own, so she adopted 12 children from various countries, whom she called the "Rainbow Tribe," to show how people of all races could live together in harmony.
As a Civil Rights activist, Baker's legacy was a crucial part of her identity and character. She frequently declined to perform for segregated audiences in the United States, which compelled clubs and venues to integrate their shows.
Her opposition to segregation and discrimination earned her recognition from the NAACP in her later years. Additionally, in 1963, she was among the few women who spoke at the March on Washington for Jobs and Freedom, a significant milestone in the Civil Rights movement.
She continued to participate in Civil Rights demonstrations her entire life. In 1968, she was the only woman to speak at the March on Washington where her speech specifically honored female Civil Rights activists.
After the war, Baker devoted much of her energy to Les Milandes, her estate in southwestern France, and raising her "Rainbow Tribe." Although she eventually retired from the stage in 1956, she did return to perform in Paris in 1959 to help pay for her château.
The Legacy and Impact of Josephine Baker
Few individuals leave such a powerful, lasting mark on the world as Josephine Baker did.
An extraordinary woman who broke barriers in the entertainment industry, she also risked her life as a World War II spy and fought tirelessly for civil rights. Despite facing discrimination and poverty throughout her childhood and later life, Baker's drive to entertain eventually led her to Paris where she became a star.
She used her fame for good by aiding in the war effort and promoting equality for all people. Her legacy as a trailblazer, spy, activist, and mother should continue to inspire and challenge all of us.
References
Chrisafis, Angelique. "Josephine Baker, Music Hall Star and Civil Rights Activist, Enters Panthéon." The Guardian, Guardian News and Media, 30 Nov. 2021, https://www.theguardian.com/world/2021/nov/30/black-french-american-rights-activist-josephine-baker-enters-pantheon.
Jackson, Lauren Michele. "Josephine Baker Was the Star France Wanted-and the Spy It Needed." The New Yorker, 8 Aug. 2022, https://www.newyorker.com/magazine/2022/08/15/josephine-baker-was-the-star-france-wanted-and-the-spy-it-needed-damien-lewis-agent-josephine.
"Josephine Baker." Encyclopædia Britannica, Encyclopædia Britannica, Inc., https://www.britannica.com/biography/Josephine-Baker.
"Josephine Baker." National Museum of African American History and Culture, 31 May 2020, https://nmaahc.si.edu/josephine-baker.
Norwood, Arlisha R. "Josephine Baker." National Women's History Museum, 2017, https://www.womenshistory.org/education-resources/biographies/josephine-baker.
Staff, IE. "The Remarkable Life of Josephine Baker." Inside Edition, Inside Edition, 19 Mar. 2022, https://www.insideedition.com/how-the-remarkable-life-of-josephine-baker-is-still-inspiring-others-to-this-day-73912.