Inside the Third Reich's concentration camps were scores of evil guards capable of committing horrible and sadistic acts.
When the Allies tried the perpetrators of the Holocaust after the end of the war, the public was surprised by the beastly behavior of female guards like Irma Grese and Elisabeth Volkenrath, who often committed worse acts than their male counterparts. 
In total, 21 women who worked in the concentration camps faced the gallows. One such guard was Jenny Barkmann, who earned the moniker 'Beautiful Spectre.'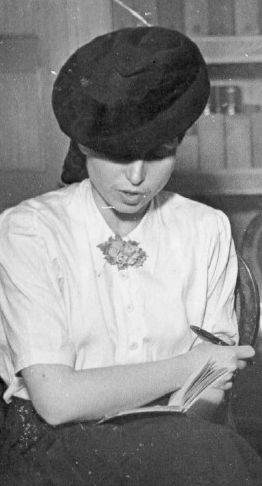 Early Life
Jenny-Wanda Barkmann was born on May 30, 1922, in Hamburg.
As the Nazis consolidated their power in the 1930s, many younger people like Barkmann became enthralled by the Fuhrer and joined the Hitler Youth and other equivalents.
When she was 22, Barkmann began actively seeking work in the concentration camps. In 1944 she became a guard at the Stutthof Concentration camp.
It's unknown why she would voluntarily seek work at a concentration camp so late in the war, but it was likely due to some misplaced sense of nationalism.
Women Guards Concentration Camps
Of the 55,000 guards who worked in the Third Reich's concentration camps, 3,700 were women, many of who were volunteers.
Women were needed, especially to oversee women's camps like at Ravensbruck.
The selection process for these guards was lax. Any woman, even without work experience, could become a concentration camp guard. Many were former waitresses, cooks, and hairdressers who job postings in the newspaper.
Stutthof Concentration Camp
Stutthof was a concentration camp in an isolated, marshy, and forested region near the village of Stutthof east of Danzig. 
Established on September 2, 1939, Stutthof was the first concentration camp outside German borders during World War II. It was also the final camp liberated by the Allies in May 1945.
Over 65,000 prisoners perished, many of who were Polish Intelligentsia, former politicians, and resistance leaders, as well as 28,000 Jews.
When Jenny Barkmann arrived in 1944, she quickly proved herself to be a perfect Nazi guard.
Although the guards at Stutthof were already expected to treat the prisoners ruthlessly, Jenny Barkmann stood out for her exceptional cruelty.
She showed no hesitation in beating her victims to death and displayed no remorse when selecting women and children for the gas chambers.
She earned a horrific legacy and nickname despite only working for a year. Due to the stark contrast between her physical attractiveness and her barbaric behavior, the prisoners dubbed her the "Beautiful Spectre."
Capture and trial
As the war ended, Jenny Barkmann attempted to evade the Red Army under a false name in the besieged city of Gdansk. After evading capture for a few months, she was recognized and arrested in May 1945.
The first trial of Stutthof criminals took place in 1946 in Gdansk, with Barkmann standing trial alongside 13 other defendants:
Six female SS guards.
One male SS guard.
Six Polish prisoners, known as "kapos," who oversaw forced labor within the camp.
During the trial, Barkmann flirted with guards, obsessed over her hair, and inappropriately giggled at times.
When the guilty verdict came in, she declared, "Life is indeed a pleasure, and pleasures are usually short."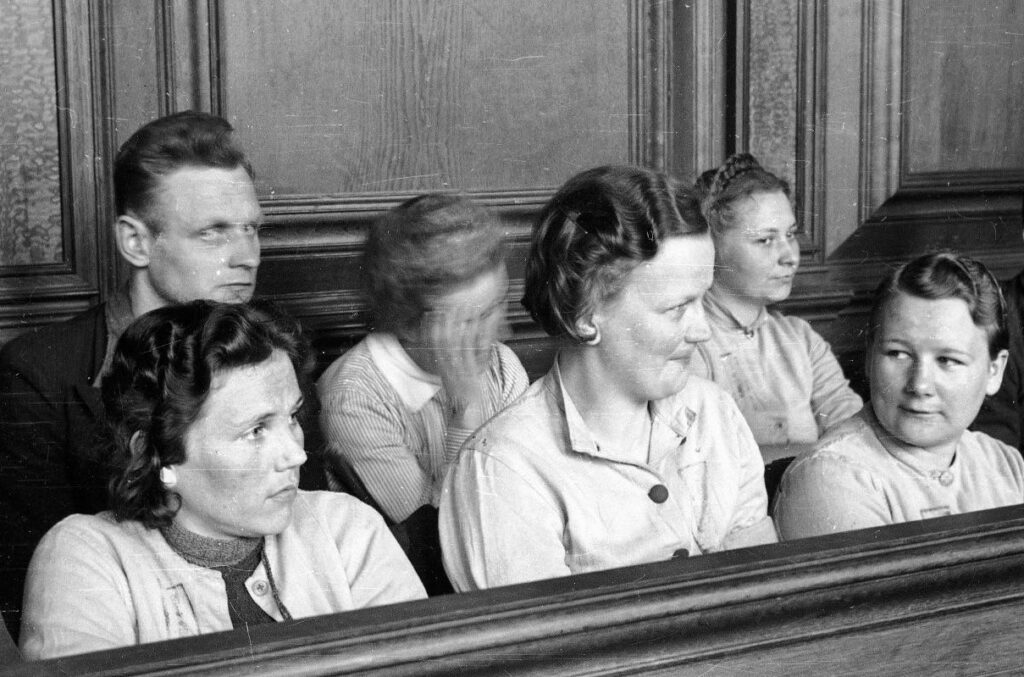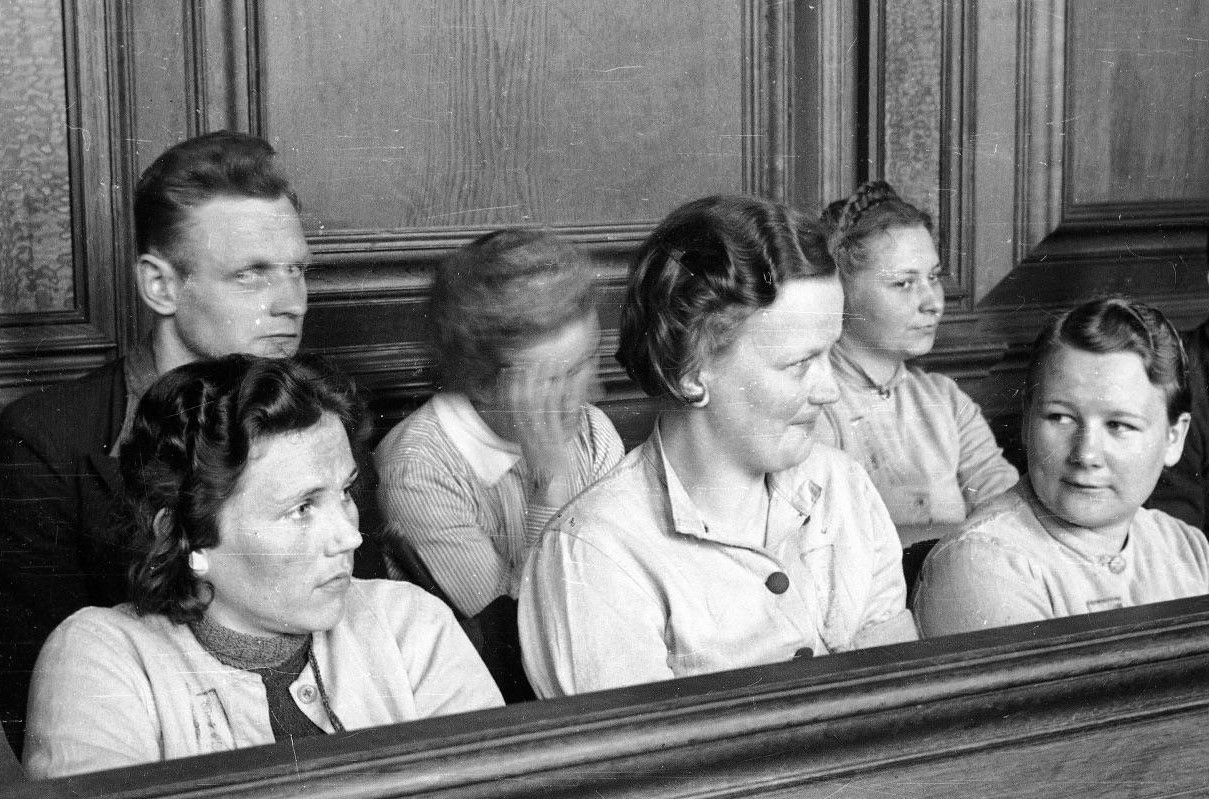 Barkmann was sentenced to hang, along with ten other defendants. Former Stutthof prisoners volunteered to serve as executioners for the public hanging on July 4, 1946.
The event drew an immense crowd of approximately 200,000 people, and due to humanitarian concerns, authorities refrained from organizing further public executions. At the time of her hanging, Barkmann was 25 years old.