You may not have heard of his name or even be able to pronounce it in one try, but you've surely heard his voice.
Israel Kamakawiwo'ole (Kah-MAH-kah-VEE-voh-OH-lay) was the voice behind the popular medley of "Somewhere Over the Rainbow/What a Wonderful World."Israel was large.
He struggled with obesity all his life like several of his family members. Though he knew that he didn't have long to live, his musical legacy continues to this day. Israel was over 700 pounds when he passed.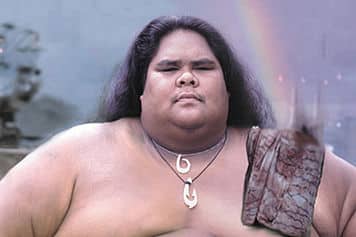 The Voice of Hawaii
Music had always been a part of Israel's life. He was born on May 20, 1959, in Honolulu to Henry Kaleialoha Naniwa Kamakawiwo'ole Jr., a nightclub bouncer, and Evangeline Leinani Kamakawiwo'ole, a nightclub manager.
Israel, also known as Bruddah Iz or simply Iz, was the nephew of musician and ukulele virtuoso Moe Keale. Israel credited Moe as a major musical influence.
His older brother, Henry Kaleialoha Naniwa Kamakawiwo'ole III also known as Skippy, and cousin, Allen Thornton, have been playing music together since they were kids. It has been said that the room went silent whenever Israel started to sing.
Critics had described Israel's voice as heavenly, soulful, silky, and other similar adjectives that relate to tenderness.
During his teens, Israel, Skippy, and three others formed the band Makaha Sons of Ni'ihau. The band continues to make music today as Makaha Sons with founding member Jerome Koko and two others. The band plays traditional Hawaiian and contemporary music.
It was always Israel's goal to popularize traditional Hawaiian music nationwide. In his short lifetime, the singer and ukulele player achieved just that. It was thus apt for NPR music to dub Israel's vocals as the Voice of Hawaii.
'Somewhere Over the Rainbow'
Makaha Sons of Ni'ihau was considered Hawaii's most popular traditional group. It released at least eight albums with Israel. Israel recorded his last album with the band, Ho'oluana, in 1991. It is the band's top-selling CD.
In 1990, Israel released his debut album as a solo artist, Ka 'Ano'i, which won multiple Hawai'i Academy of Recording Arts Awards. But it was his second album, Facing Future, released in 1993, that put Israel on the map.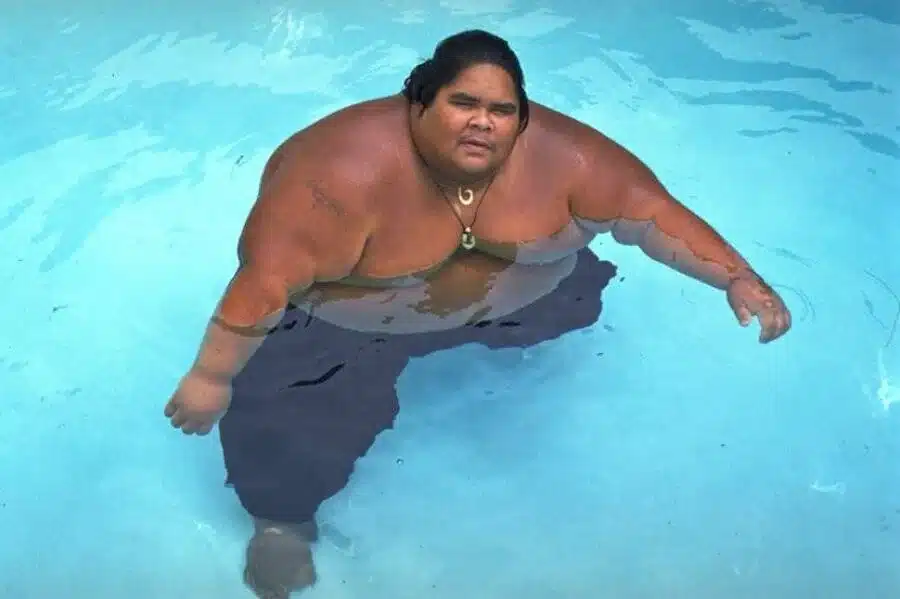 It featured his most famous hit, the "Somewhere Over the Rainbow/What a Wonderful World" medley. The album also featured some of Israel's biggest hits:
Hawai'i '78
White Sandy Beach
Maui Hawaiian Sup'pa Man
Kaulana Kawaihae
"Somewhere Over the Rainbow" was a late addition to the album, although it was recorded as early as 1988.
Milan Bertosa, one of the most popular Hawaiian producers and music engineers, recalled to NPR Music how he got a call at 3 a.m. because someone wanted to record music. He was about to close the recording studio but the caller was insistent and he eventually gave in.
Bertosa recounted how 15 minutes later, the "largest human being" went inside the recording studio. At 6 feet 2 inches tall, people often had to scramble to find a chair that was big and sturdy enough for Israel.
"Then I put up some microphones, do a quick sound check, roll tape, and the first thing he does is "Somewhere Over the Rainbow." He played and sang, one take, and it was over," Bertosa, who died on January 1, 2023, said.
A copy was made for Israel while Bertosa kept the original recording which he would often play for family and friends during special occasions.
As fate would have it in 1993, Bertosa worked as an engineer for Mountain Apple Company, a Hawaii-based recording studio. As Israel was recording his album at their studio, Bertosa told the producer about the singer's 1998 recording.
The song was included in the Facing Future album, which remains the best-selling Hawaiian album of all time.
Israel's rendition of "Somewhere Over the Rainbow" is the most requested version of the song worldwide. Zoomers and Millennials may not even be familiar with the original version anymore.
The song was originally known as "Over the Rainbow" and was sung by Judy Garland for the movie The Wizard of Oz in 1939. It won the Oscar for Best Original Song that year.
Israel's version has been used in many films and TV shows, including:
E.R. (1994-2009)
Meet Joe Black (1998)
Charmed (1998-2006)
Finding Forrester (2000)
Cold Case (2003-2010)
50 First Dates (2004)
Fred Claus (2007)
Glee (2009-2015)
In 2020, the Library of Congress chose to preserve the song in the National Recording Registry for its cultural and historical significance. 
By the time Facing Future was released, Israel had already been in and out of the hospital.
Health Issues and Death
Shortly after recording his biggest hit and way before it was released, Israel suffered a heart attack.
The year 1982 was a bittersweet one for the Hawaiian-born singer. It was the year his brother Skippy died of a heart attack from complications related to his obesity. Later that year, Israel married his childhood sweetheart Marlene. A year later, their daughter Ceslie-Ann was born. 
Many members of the Kamakawiwo'ole family had obesity-related health issues. But Israel didn't stop performing because his health was failing. He would often bring oxygen cylinders to his performances. He also had difficulty walking in the last few years of his life.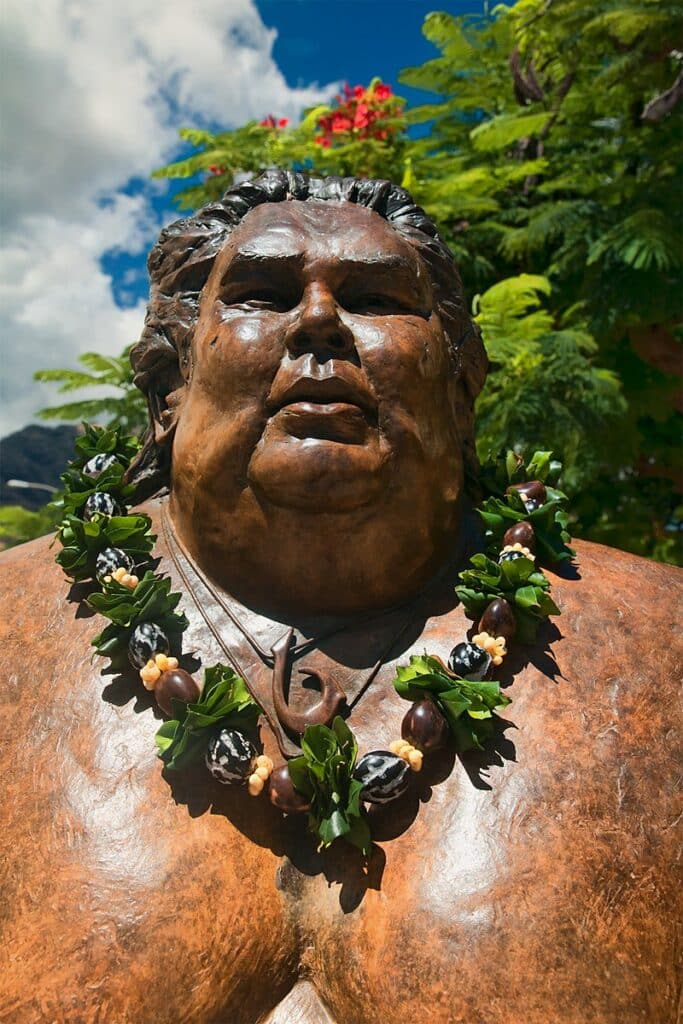 Israel died on June 26, 1997, from respiratory failure due to obesity at the age of 38. He was so loved that the Hawaiian flag flew at half-mast on the day of his funeral on July 10. The funeral took place at the state capitol building, an honor commonly bestowed on public officials. Israel was the first non-government official to receive such a distinction.
Some 10,000 people attended his funeral. After his body was cremated, his ashes were scattered into the Pacific Ocean at Mākua Beach on July 12, 1997.
Many people jumped into the water to catch a final glimpse of their idol. They weren't mourning but celebrating the life of one of the greatest Hawaiian musicians of all time.
Today, people can pay respects to the artist at the Waianae Neighborhood Community Center in O'ahu where a bronze bust of Israel stands.
Conclusion
Israel Kamakawiwo'ole was a sizable man whose influence continues to loom large. He made traditional Hawaiian music popular across the world with his unforgettable rendition of a classic.