The story of Carlos Hathcock has been passed down from Marine to Marine for the last 50 years. His missions and accomplishments continue to captivate both military enthusiasts and history buffs long after his death.
With a record of 93 confirmed kills, Hathcock's legacy has left an indelible mark on the annals of military history. Hathock's daring escapades in the Vietnam War won him a Purple Heart and he had the honor of having a rifle named after him.
Let's take a closer look at this fascinating man, the legend, Carlos Hathcock.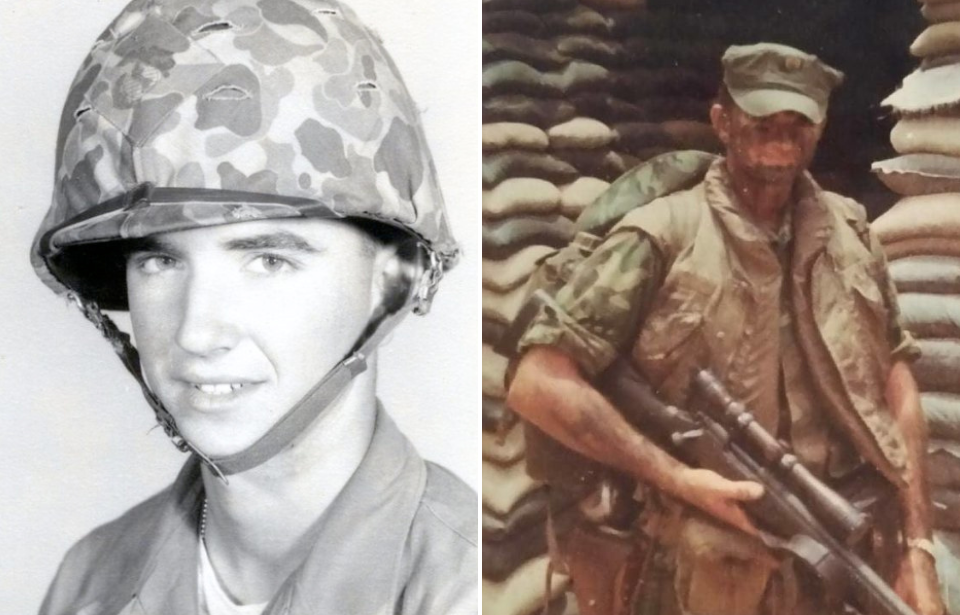 Early Life and Military Career
Carlos Norman Hathcock II was born on May 20, 1942, in Little Rock, Arkansas. During his early years, Hathcock remembers having a strong interest in outdoor activities, hunting, and firearms.
Carlos' love for shooting and hunting was forged out of necessity to support his struggling family. He would venture into the woods with his dog, where he'd immerse himself in imaginative games, pretending to be a soldier hunting imaginary Japanese adversaries.
His weapon of choice was a German Mauser brought back from World War II by his father.
As a child, he aspired to become a United States Marine like his father. When he turned 17, Carlos made his dreams come true by enlisting in the United States Marine Corps.
This set in motion a journey that would make him one of the most well-known snipers in the history of the U.S. military.
Sniper Training and Techniques
Before deploying to South Vietnam, Hathcock had already established himself as a distinguished marksman. He earned numerous shooting championships and accolades. His exceptional marksmanship abilities had been recognized in many competitions.
In the early stages of his 1966 deployment to the Vietnam War, Hathcock served as a military policeman. However, a pivotal moment occurred when Captain Edward James Land wanted to bolster the Marines' sniping capabilities by putting snipers in every platoon. 
Captain Land sought out Marines with exceptional sharpshooting abilities. It wasn't long before he discovered Carlos Hathcock. What made Hathcock stand out from the rest was his achievement in winning the prestigious Wimbledon Cup in 1965.
The Vietnam War
During his time in Vietnam, Hathcock undertook numerous sniper missions that would earn him a place in the annals of military history. His audacious tactics often placed him in the immediate vicinity of enemy troops, where he eliminated high-value targets with extraordinary precision. 
His commitment and dedication to the mission was a feat to marvel at. Once, he crawled over 1,500 yards of open field inch-by-inch to assassinate an enemy general. This effort took four days and three nights without sleep.
One of Carlos Hathcock's most renowned feats was killing an enemy sniper through his own rifle scope. In this remarkable episode, Hathcock and his spotter, John Roland Burke, were engaged in a tense pursuit of the enemy sniper known as "Cobra" in the dense jungles near Hill 55.
The "Cobra," had already claimed the lives of several Marines. It was suspected his main task was to eliminate Hathcock, whose reputation as a formidable sniper had by now spread far and wide.
According to Hathcock's own account, he was waiting in his cover when he saw the telltale glint off the enemy sniper's scope, amidst the dense underbrush. Without hesitation, he took aim and fired with astounding precision.
This sent a lethal shot through the scope of the "Cobra" and through his eye. This single shot immortalized Hathcock as a legendary sniper not only amongst his comrades but also amongst the North Vietnamese who gave him the nickname "White Feather" for the white feather he always wore in his hat.
Daring Rescues and Heroic Actions
On September 16, 1969, Carlos Hathcock's career as a sniper came to an end when the armored transport he was riding hit an anti-tank mine. The vehicle became engulfed in flames and his comrades were trapped.
Hathcock demonstrated his heroism by jumping back into the flames again and again to save his fellow soldiers. He was so dedicated to saving the lives of his friends that he wasn't aware of his own injuries.
A fellow Marine had to pull him away from the fire so his wounds could be treated. He suffered third-degree burns to his face, arms, and legs. For this exceptional act of heroism, Hathcock was awarded the Purple Heart.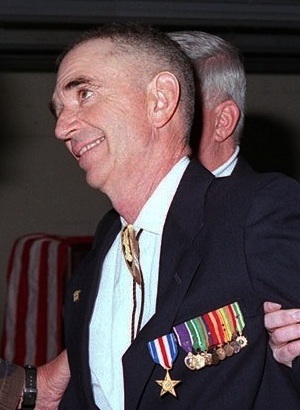 After the War
After the war, Hathcock lived in near-constant pain from his injuries. Despite this, he helped establish the Marine Corps Scout Sniper School in Quantico, Virginia. 
In 1975, he was diagnosed with multiple sclerosis, which eventually led to his discharge from the Marine Corps. He was just 55 days shy of his 20-year service mark and therefore did not qualify for regular retirement benefits.
However, because of his medical issues, he received a 100 percent permanent disability payment instead. This was much more than he would have received had he completed the 20 years.
Even though he had financial stability, the Marines' decision left Hathcock with a deep sense of rejection. For him, reaching 20 years in the service had always been a lifelong goal.
Falling short of this milestone weighed on him. It left him with a sense of unfulfilled commitment and a feeling of being cast aside. As a result, he descended into a state of depression.
However, there was a silver lining to his journey. Hathcock found solace in the unlikely hobby of shark fishing. This ultimately proved to be a powerful remedy for his depression.
Legacy and Impact
Hathcock's legacy endures as a legend within the U.S. Marine Corps. His impact is commemorated through prestigious awards and recognitions.
The Gunnery Sergeant Carlos Hathcock Award, presented annually by the National Defense Industrial Association, honors individuals whose contributions have significantly impacted the operational employment and tactics of small arms weapons systems.
Carlos Hathcock passed away on February 22, 1999 at the age of 56 due to complications arising from multiple sclerosis. Hathcock's memory and extraordinary marksmanship skills also inspired the creation of a rifle named after him—the Springfield Armory M25 White Feather.
References
"M25 Sniper Weapon System"
https://en.wikipedia.org/wiki/M25_Sniper_Weapon_System
"This Marine Was The 'American Sniper' Of The Vietnam War"
https://www.military.com/marine-corps-birthday/carlos-hathcock-famous-marine-corps-sniper.html
"The White Feather Sniper: Carlos Hathcock"
https://news.va.gov/73584/white-feather-sniper-carlos-hathcock/
"Carlos Hathcock"
https://en.wikipedia.org/wiki/Carlos_Hathcock