Pilots enjoy easy cross-border access. Barry Seal realized that it was also advantageous for a career in smuggling guns and drugs.
He wasted no time in using his job for illegal activities that made him renowned as an American smuggler. He was so renowned that a movie was made about him.
Let us take a look at the turbulent life of Barry Seal.
The Beginning: From Candies to Cocaine
Who would've thought that the son of a candy merchant would end up in the cocaine business?
Barry Seal was born Adler Berriman Seal on July 16, 1939, in Baton Rouge, Louisiana to candy wholesaler Benjamin Curtis Seal and his wife Mary Lou Delcambre Seal.
At a young age, Seal already showed interest in planes and immediately became an aviator at 16. A year later, he earned his pilot's certificate. His flight instructor described him as naturally gifted.
In 1955, Seal received his student pilot certificate and joined the summer camp organized by the Civil Air Patrol. There, he met David Ferrie and Lee Harvey Oswald, two infamous people who are believed to be conspirators in U.S. President John F. Kennedy's assassination.
It was also Ferrie who gave Seal his first smuggling job. Ferrie reportedly paid Seal $2,000 per flight to transport high-powered firearms to Cuba for Fidel Castro's revolutionary plans.
But Seal's career as a pilot was also doing well. He enlisted in the Louisiana Army National Guard and was assigned to the 20th Special Forces Group. Seal also graduated from the United States Army Airborne School and served in the 245th Engineer Battalion.
In 1964, Seal became the flight engineer for Trans World Airlines (TWA), a major U.S. airline before it was acquired by American Airlines. However, his career ended when he was arrested for allegedly smuggling plastic explosives to Mexico.
Though the case was eventually dismissed, he was dismissed from TWA because he was caught lying about a medical leave to embark on a Mexico caper.
He may have been unemployed by 1976 but Seal could still depend on his flight skills. By 1976, Seal started smuggling marijuana and cocaine.
The Smuggler's Life
In the mid-1970s, Seal had a booming profession as a smuggler. He focused on moving cocaine as it was more profitable than marijuana.
Seal was arrested and jailed while smuggling drugs from Ecuador to Honduras. The "misfortune" led to even bigger drug smuggling jobs for Seal.
The Louisiana pilot was incarcerated in a Honduran prison with co-pilot Emile Camp. Seal was in prison for eight months. Upon his release, he met William Roger Reaves on the flight back to the U.S.
Reaves was another American pilot who earned loads of money by transporting cocaine. It was Reaves who introduced Seal to the Medellin Cartel.
What Is the Medellin Cartel?
The Medellin Cartel is the biggest drug cartel in Colombia. Founded by Pablo Escobar, it was named after the Colombian city where it was based. 
According to a 1994 Department of Justice report, the Colombian cartels supplied more than 80% of cocaine to the U.S. every year. It was one of the most notorious and most influential smuggling organizations in the world.
Escobar and his cartel produced and transported drugs in the U.S. They also enjoyed a lot of political, social, and cultural influence in Colombia because of the economic benefits of their operations.
Considered the first major drug cartel, the cartel employed many locals and improved their economic lives even if they lived in constant danger for their illegal activities.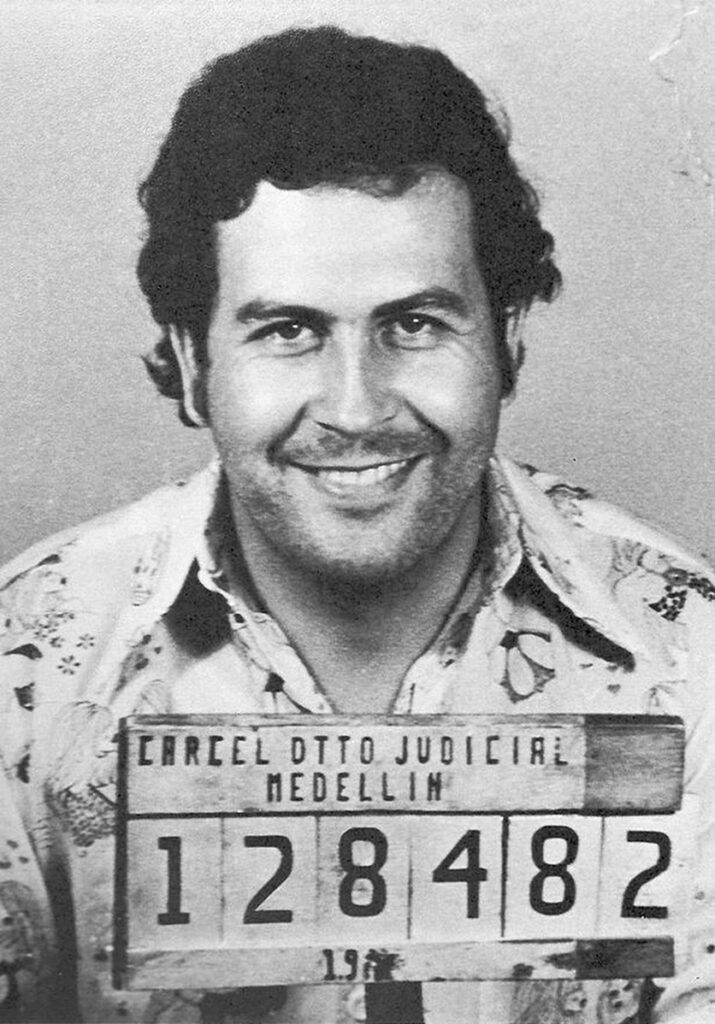 Seal successfully smuggled thousands of pounds of cocaine into the U.S. under the supervision of the Ochoa Brothers who belonged to the cartel. Seal used to airdrop packages of cocaine in remote areas in his home state of Louisiana. His people would then pick them up from the ground and distribute them to Colombian drug lords in Florida. 
In the early 1980s, Seal was earning around $500,000 per flight. He eventually moved his operations to Arkansas under the directions of the cartel. However, his activities caught the attention of the Drug Enforcement Agency (DEA) in Florida.
Seal was arrested and tried for various counts of drug smuggling and conspiracy in 1983. Realizing that he may have to spend most of his life in prison, Seal navigated his way out of the legal turbulence by offering to work undercover for the authorities.
Working Undercover
The pilot was sentenced to 10 years in federal prison. However, he offered to be an informant for the DEA while citing his deep-seated knowledge of Medellin Cartel's operations in Colombia, North America, and Nicaragua.
The DEA didn't need a lot of convincing and quickly bedecked Seal's plane with high-tech surveillance equipment. Seal had the authority to go on working for the cartel so he could gather evidence against it.
Seal snapped photos of Cuban officials and Nicaraguan soldiers hauling bags filled with cocaine into Seal's plane. He also got a photo of Pablo Escobar, who was an elusive figure for authorities.
Escobar proved difficult to catch because the narcoterrorist always had his minions do the dirty work for him. This made Seal the most valuable witness in the DEA's war on drugs.
For his "hard" work, the federal government let Seal get away with a slap on the wrist for his illegal activities—five years of probation instead of years in jail.
Unfortunately, a Louisiana judge didn't think it was fair for the federal court to have a final say in Seal's sentence after years of using the Bayou State as the playground for his illegal activities.
The Louisiana court ordered Seal to be on house arrest for six months. Unfortunately, the cartel got wind of what Seal did for the DEA. The house arrest became a death sentence as the cartel now knew where to find the drug-mule-turned-government-informant.
The Death of a Smuggler-Turned-Informant
The U.S. government's interest in the Medellin Cartel goes beyond illegal drugs. At that time, President Ronald Reagan's administration was backing the Contras, a right-wing rebel group in Nicaragua.
Seal turned in evidence that the left-wing Sandinista was involved in the illegal smuggling of drugs in Nicaragua. Seal's undercover mission for the U.S. Government was a success. But it wasn't enough to protect him from the cartel. 
On February 19, 1986, Seal was shot to death with a machine gun by assassins hired by the Medellin Cartel. He was working at a Salvation Army Center in his hometown as part of his probation when he was gunned down.
The cartel wanted to make sure Seal didn't live so a team of at least six people was paid to assassinate him. Six Colombians were immediately arrested. Fabio Ochoa and Pablo Escobar were also charged with murder.
Though he led an interesting life, Seal died at 46. His life was so interesting that Hollywood made a movie inspired by Seal's life with no less than Tom Cruise playing the anti-hero protagonist.
American Made
American Made is an action comedy based on the life of Barry Seal. Director Doug Liman, the man behind The Bourne Identity and Mr. and Mrs. Smith, directed the film released in 2017. It starred Tom Cruise as Seal and Mauricio Mejia as Pablo Escobar.
It wasn't a faithful depiction of what happened in real life. In the movie, Seal was first recruited by the CIA to do a reconnaissance mission over Central America in the guise of smuggling Cuban cigars.
It was a device to make Seal less atrocious than the real person. Seal did have connections with the CIA but only after he was arrested and started working for the DEA.
The movie was a commercial success. It had a great story, an amazing actor, and a skillful director. However, American Made is not the only film that features Seal's involvement in the U.S. war on drugs. 
Barry Seal in the Media
The following are the other film productions that feature Barry Seal:
Doublecrossed – a 1991 TV film depicting the life of Barry Seal with Dennis Hopper playing the pilot.
The Infiltrator – a 2016 crime drama based on the autobiography of U.S. Customs Special Agent Robert Mazur. Michael Pare played Barry Seal in the movie.
Pablo Escobar, The Drug Lord – a 2012 Colombian soap opera based on the life of the notorious drug lord. Sebastian Sanchez played Barry Seal.
Alias El Mexicano – a Colombian TV series based on the life of drug trafficker Gonzalo Rodriguez Gacha who worked for the Medellin Cartel. Thaddeus Phillips played Barry Seal.
Narcos – a crime drama based on the life of Pablo Escobar. Barry Seal was featured in the first season and was portrayed by Dylan Bruno.
King of Cocaine: Inside the Medellin Cartel – a 1989 book by Guy Gugliotta.
Smuggler's End: The Life and Death of Barry Seal – the 2016 biography written by Del Hahn.
Conclusion
Seal had a promising career as an aviator. He was one of the youngest pilots when he earned his flight license as a teenager. But the temptation of smuggling got to him and he found himself serving two masters—the U.S. government and the Medellin Cartel.
However, as the popular verse in the Bible goes: "No one can serve two masters." Evidently, one master cut Seal's life short.