Last updated on November 21st, 2022 at 12:24 am
Sometimes, life takes an unexpected turn and gives more than what is imagined.
The common phrase "from grass to grace" is mainly used to describe a situation that skyrocketed from frustration to something more pleasing and worth fighting for.
However, that phrase fits perfectly for Williamina Fleming, who grew from nothing into a world-renowned astronomer who has remarkably left her imprint on the world and will constantly be remembered in astronomy.
Nevertheless, Williamina went from being an innocent young maid to an astronomer. What led to this remarkable transformation?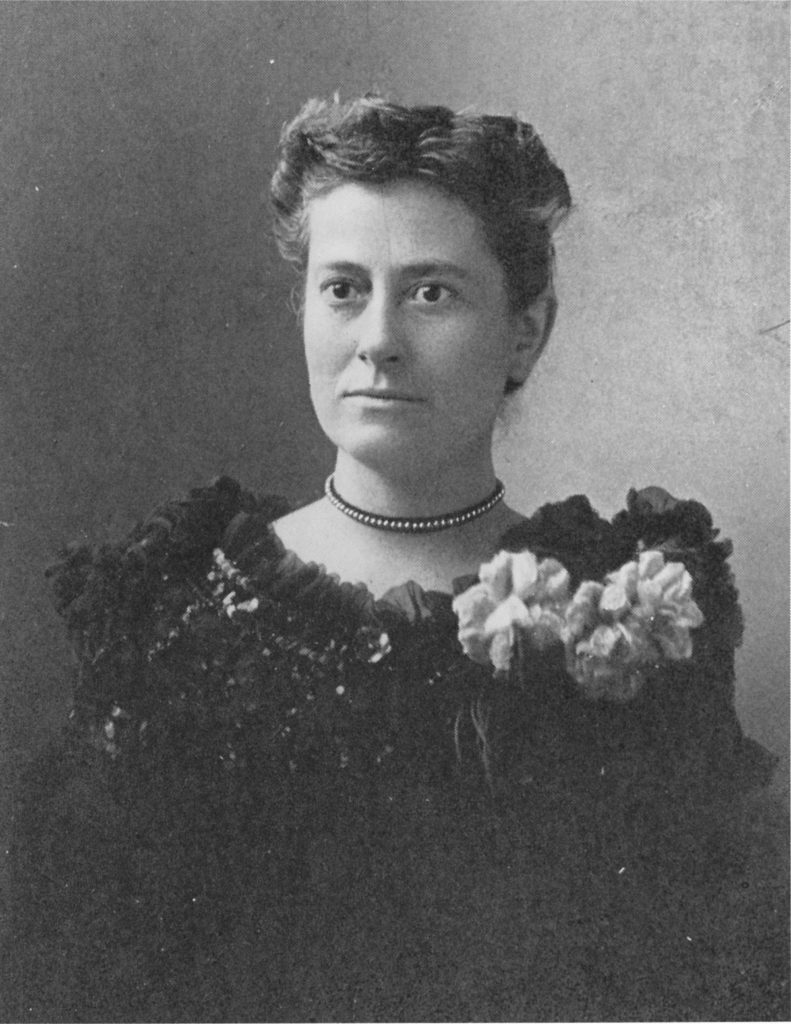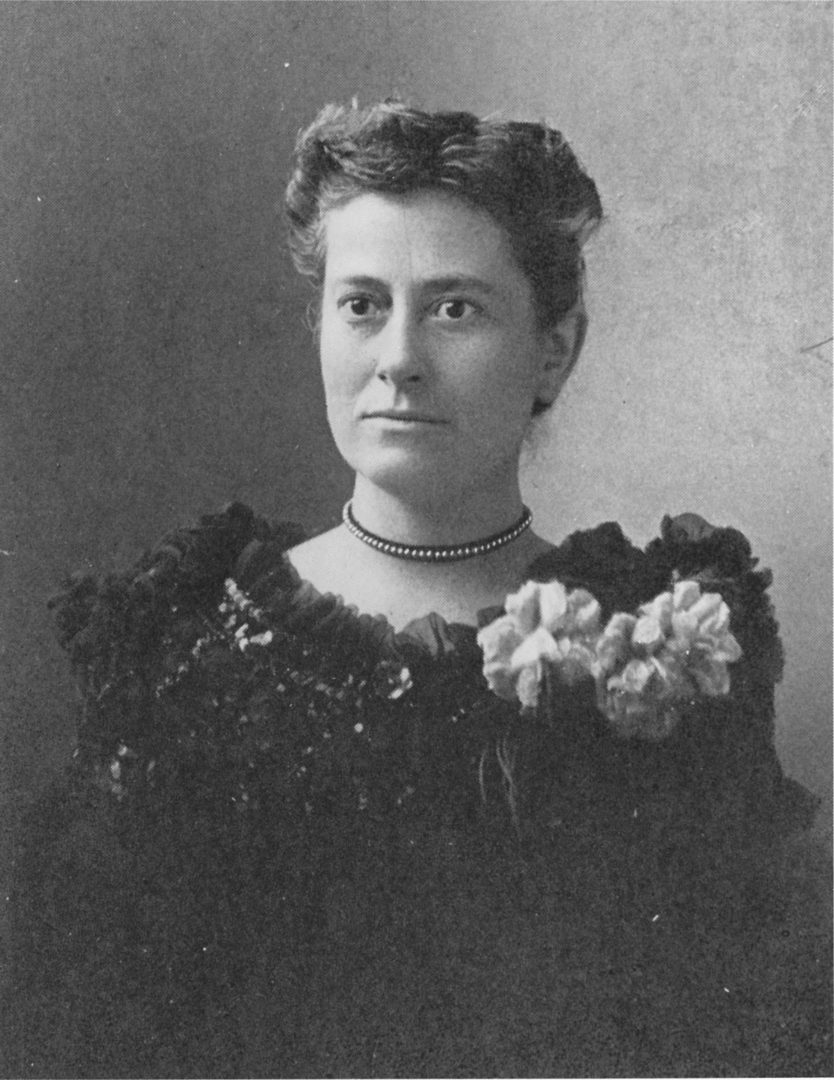 Where it all started
Williamina Fleming was a Scottish astronomer born in Dundee on 15 May 1857 and died on 21 May 1911 after significantly impacting the world.
She worked as a local teacher in Dundee ( her homeland in Scotland), where she met her sweetheart and married. She married James Orr Fleming in 1877, a widower, and accountant, with an age difference of more than a decade.
At that time, Williamina had everything going on perfectly. However, life always has its unique way of surprise. Things took another form for Williamina Fleming.
At age twenty-one, Williamina and her husband, James Fleming, left everything behind and started a new life in Boston, Massachusetts. There, they had a son together named Edward Fleming.
However, a few years after her son was born, Williamina was abandoned and left to care for her young son alone. Unknowing to Willimina, the door that closed on her ended up being her blessing to countless opportunities in disguise. Like any woman in her case, she took on roles to support herself and her young son, Edward.
During her job searches, her road to success was opened when she met the famous physics professor, Edward Charles Pickering, who employed Willamina as a maid to take care of his domestic activities.
However, as a brilliant physics professor, Pickering quickly observed his maid's capabilities and High IQ (Intelligent-Quotient).
In one of his conversations with his team of assistants, out of frustration, he burst out one of the most famous phrases "Even my maid could do a better job".
Williamina's competence and hard work in taking care of household chores brought her the rare privilege of working as a part-time administrative worker at Harvard observatory college.
Impacts at Harvard Observatory College
The other male assistants of Professor Pickering proved irresponsible and constantly caused him headaches. Hence, he was quick and moved to hire hardworking and competent Williamina to help out at the observatory college.
After seeing her tremendous impact in a short while, Pickering hired her as a full-time copyist and a clerical staff at the observatory. As a result, Wiliamina became a full-blown Harvard College Observatory (HCO) member.
While there, she demonstrated how good she could be in the scientific field by observing, identifying, and cataloging more than 10,000 stars, assigning a befitting classification used at that time.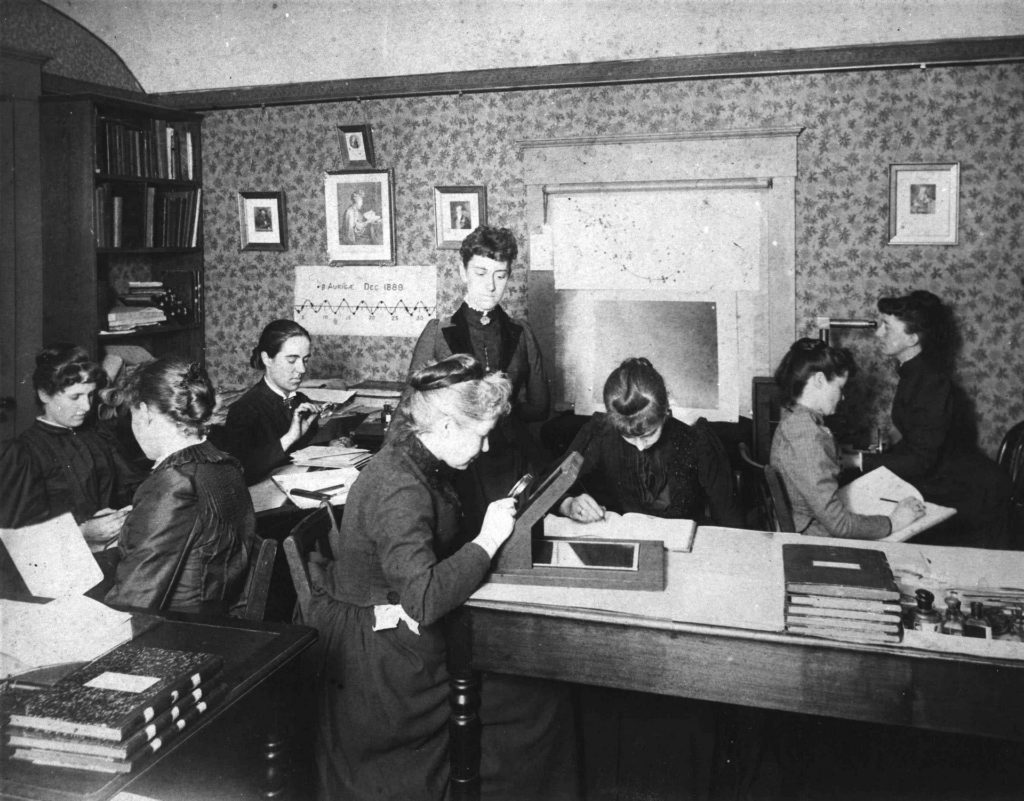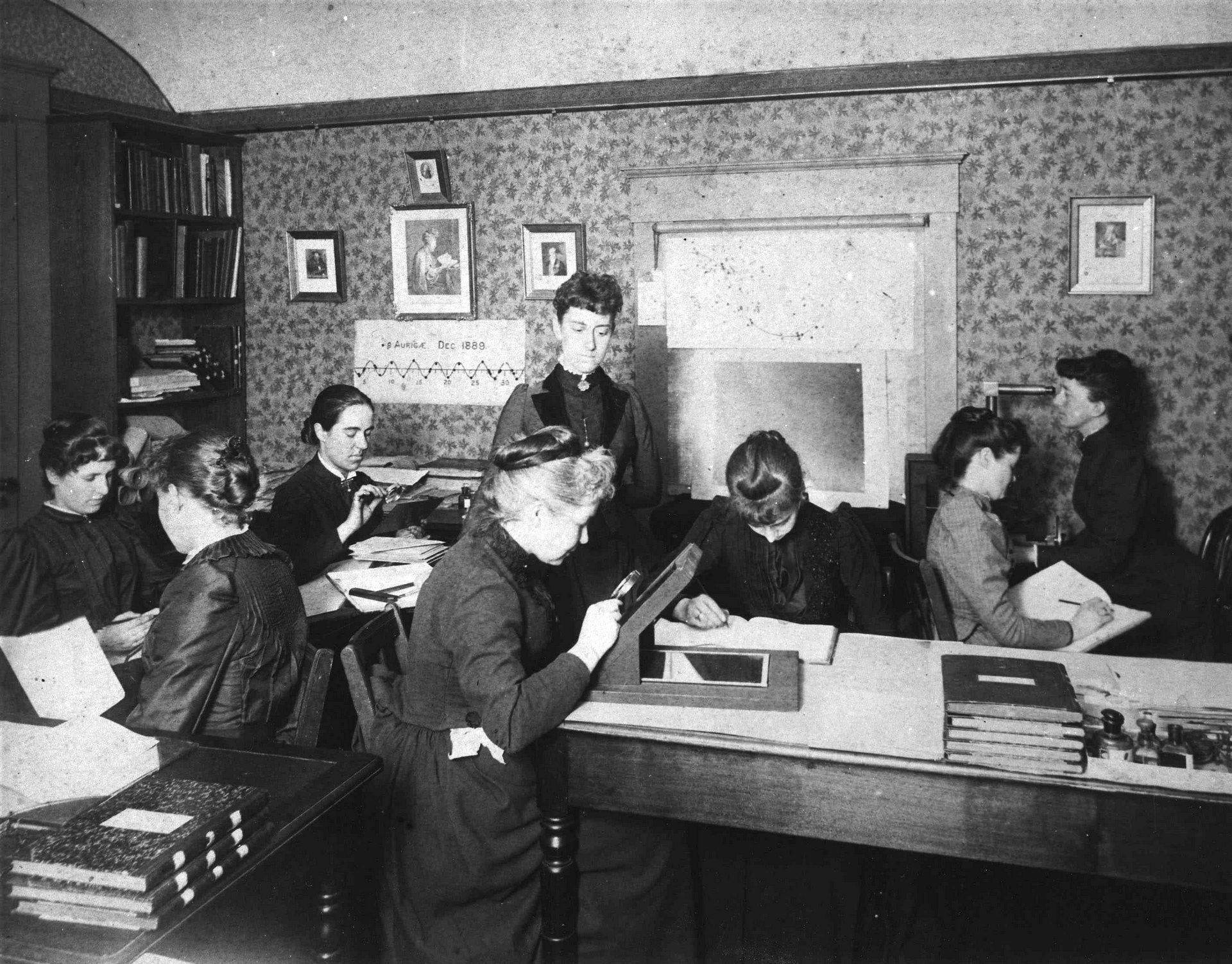 She introduced a new accession model, assigning a letter from A to Q (except J) based on the relative amount of hydrogen present in the spectra of stars. This system was known as the Pickering-Fleming system.
The stars observed and detected to have hydrogen as the most abundant element was lettered A, while the second most abundant was lettered B, and so on.
Her system of cataloging, which led to the classification of several stars, was published in 1890 in the catalog of Henry Draper as he financed the project. Williamina Fleming is the source of the spectra classification still in existence today. 
Moreover, she was not cited in the authorship publication, but on a fair note, Pickering acknowledged her, and she received the due praise for her part.
Pickering was so impressed with his partner's creativity in solving and addressing issues that he hired nine other women to help with the calculations and to sort spectra on photographic plates.
This amazing group of women became known as Harvard human computers, making a significant impact, along with Williamina, in classifying many stars. The Harvard human computers are known today as mathematicians and skilled women workers who engaged and invested efforts in the astronomical process.
Notable Achievements
Williamina Fleming rose from being the lost, ignorant, and helpless maid to an astronomer whose competence and intelligence paved the way for other women to grow and thrive in astronomy. 
Williamina is among the leading Scottish astronomer that made a name in the astronomy field. During her years as an astronomer, she discovered 59 gaseous nebulae, more than 310 variable stars, and 10 Novae. She published about 222 stars she had found in 1907.
She made her huge impact and achievement in the industry in 1888, when she discovered the Horsehead Nebula on the Harvard telescope plate in the constellation of Orion, discovered by William Henry Pickering (a brother of E.C. Pickering), which was later known as IC 434.
This discovery earned her the name "curator of the photogenic collection of the Astronomical observatory."
Interestingly, before her death, she was awarded the Guadalupe Almendero medal by the Astronomical Society of Mexico.
Setbacks and challenges
Williamina Fleming became the leading female astronomer during her time. She could scale through and come out on top in a world governed and opinionated by men.
However, no good thing comes easily; sacrifices are to be made. The same was true for Williamina. She battled with pressures and the feeling of not being recognized in the right and proper way. As a single mother, she had to remain committed to her astronomy work while caring for her son.
Also, she faced the challenges of adapting to her new life and the new environment in Boston; it must have been a real struggle before she adjusted to her newly defined life. However, despite all odds, Williamina Fleming stayed true and proved that the stars were for her.