Last updated on July 29th, 2022 at 08:45 pm
We've curated a list of some of the best books on Russian history out there ranging from Muscovy all the way to the present day.
Stalin: The Court of the Red Tsar by Simon Sebag Montefiore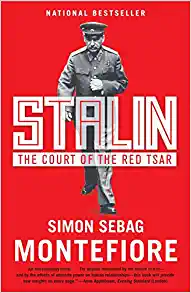 Simon Sebag Montefiore's seminal work on Stalin's reign is one of the best Russian history books. Montefiore reveals the scale of fear, betrayal, and evil surrounding Stalin's regime through his groundbreaking research.
You'll gain a deeper understanding of Stalin as a Soviet dictator and Marxist leader and how his triumphs and crimes resulted from fanatical Marxism and his gifted but flawed personality. If you want to learn about one of the most ruthless dictators in history, this book is essential.
---
Collapse: The Fall of the Soviet Union by Vladislav Zubok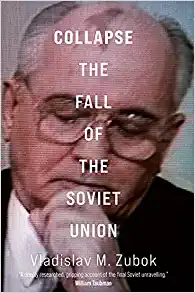 In 1991, the Soviet Union collapsed after nearly seventy years of existence. They had once been a significant world power, with a strong economy and a large military. However, by the early 1990s, the Soviet Union was in an economic crisis and facing separatist movements.
While some have argued that the collapse of the Soviet Union was inevitable, historian Vladislav Zubok disagrees. In his book "A Failed Empire: The Soviet Union in the Cold War from Stalin to Gorbachev," Zubok argues that the Soviet Union could have survived if only different decisions had been made.
According to Zubok, the collapse of the Soviet Union was not inevitable but rather the result of specific choices made by leaders during the Gorbachev era. While Zubok's interpretation of history is undoubtedly controversial, it provides a new perspective on a momentous event of the twentieth century.
---
Lenin's Tomb: The Last Days of the Soviet Empire by David Remnick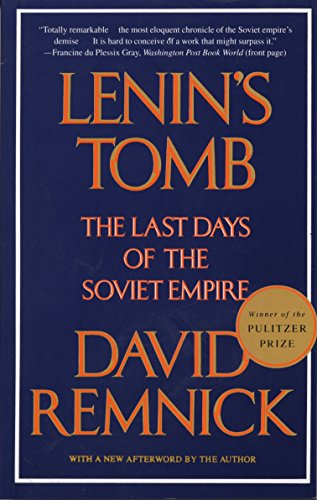 David Remmick's Lenin's Tomb is a masterful work of history, offering readers a front-row seat to the collapse of the Soviet Union. In clear and concise terms, Remnick takes us through the 75 years of Communist rule that preceded the collapse, giving us the voices of those who lived through it, from everyday citizens to Party members.
It is an essential Russian history book for anyone seeking to understand this pivotal moment in history. Additionally, Lenin's Tomb is also a compelling portrait of the daily lives and hopes of the Soviet people.
---
Catherine the Great: Portrait of a Woman by Robert K. Massie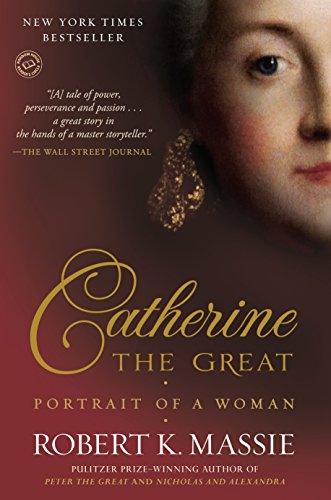 Pulitzer Prize-winning author Robert K. Massie again brings history to life with his captivating narrative of Catherine the Great, one of eighteenth-century Europe's most influential and controversial figures.
The daughter of a minor German noble, Catherine arrived in Russia at fourteen to marry the future Peter III. Against all odds, she managed to wrest power from her husband and become empress in her own right. For thirty-four years, she ruled Russia with a firm and fair hand, overseeing its transformation into one of the leading powers in Europe.
She faced domestic rebellions, foreign wars, and the tidal wave of political change and violence unleashed by the French Revolution. With Massie as our guide, we are given a fascinating glimpse into the world of this complex and larger-than-life individual.
---
Stalingrad: The Fateful Siege: 1942-1943 by Antony Beevor
The Battle of Stalingrad was an inflection point in more ways than one. It changed the course of World War II, and it also ushered in a new era of modern warfare. Antony Beevor captures the ferocity of the fighting masterfully in his novel.
From the indiscriminate bombing of civilian targets to snipers and guerilla warfare, the Battle of Stalingrad was a bloody harbinger of today's warfare. In its wake, the world would never be the same.
---
The Romanovs: 1613-1918 by Simon Sebag Montefiore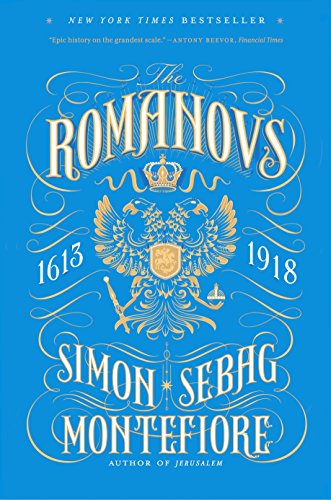 Simon Sebag Montefiore's book, "The Romanovs: 1613-1918", tells the intimate story of twenty tsars and tsarinas of Russia, some touched by genius, some by madness, but all inspired by holy autocracy and imperial ambition.
The Romanovs were the last great monarchs of an empire that was immeasurably vast and ethnically diverse. For centuries, they ruled over a realm that included modern-day Russia and Ukraine, Belarus, Moldova, Estonia, Latvia, Lithuania, Finland, Poland, Czechoslovakia, Hungary, Romania, Bulgaria, and Georgia.
The Romanovs were a family of extraordinary wealth and power. They owned hundreds of palaces and thousands of properties around the world. Their art collections were unrivaled, and they had their own private orchestras and theaters. Yet their world was shadowed by palace conspiracy, family rivalries, sexual decadence, and wild extravagance. Montefiore's book tells the fascinating story of this remarkable dynasty.
---
The Time of Troubles: A Historical Study of the Internal Crisis and Social Struggle in Sixteenth- and Seventeenth-Century Muscovy by S.F. Planatov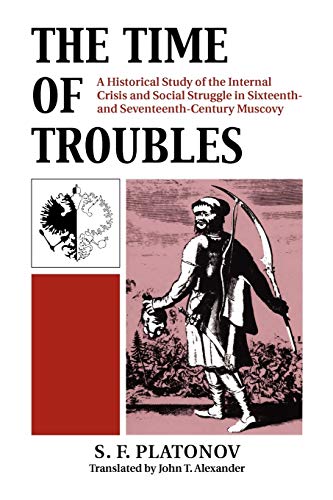 Spanning from 1598 to 1613, The Time of Troubles was one of Russia's most tumultuous periods. S.F. Platonov's work is a classic study of this period, providing valuable insights for students of medieval and modern periods.
This edition is the first translation of Platonov's work, making it accessible to a broader audience. This Russian history book is a detailed analysis of the political, social, and economic causes of the Time of Troubles and a comprehensive account of the period's events. In addition, Platonov sheds light on the long-term effects of the Time of Troubles on Russian society. This book is an essential read for anyone interested in Russian history.
---
Nicholas and Alexandra: The Classic Account of the Fall of the Romanov Dynasty by Robert K. Massie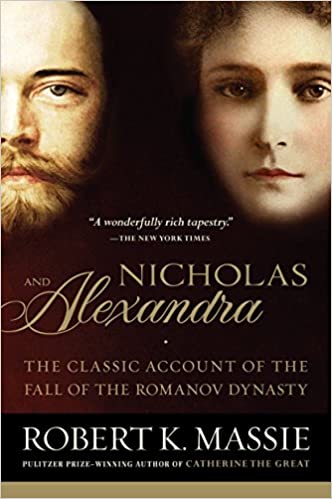 In one of the best books on Russian history, New York Times bestselling author Robert K. Massie tells the story of the last Romanovs. Nicholas was politically naive, Alexandra was obsessed with the Rasputin, and little Alexis tragically struggled with hemophilia.
Against a backdrop of luxury and intrigue, Massie reveals a powerful drama of passion and history. The story is of a doomed empire and the death-marked royals who watched it crumble. This book is a must-read for anyone interested in Russian history or the Romanov family.
After the Romanovs: Russian Exiles in Paris from the Belle Époque Through Revolution and War by Helen Rappaport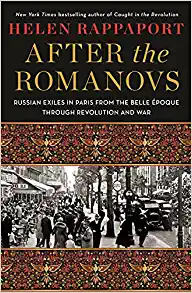 In the early 1900s, Paris was a magnet for Russian aristocrats, artists, and intellectuals fleeing persecution at home. The city was a haven for those who wanted to escape the repressive regime of Tsar Nicholas II and the brutal violence of the Bolshevik Revolution.
In the years after the Romanovs dynasty crumbled, many émigrés made their way to Paris, where they could live safely and pursue their art without fear of censure. Moreover, the exiled Russians brought a wealth of talent and culture, which enriched the City of Light and helped shape its identity.
Today, Paris is still home to a large community of Russians who contribute to the city's vibrant culture. Helen Rappaport brings to life the experiences of these émigrés, from their privileged upbringing and glittering social lives in pre-revolutionary Russia to their harrowing journey westward as refugees.
---
A History of Russian Cinema by Birgit Beumers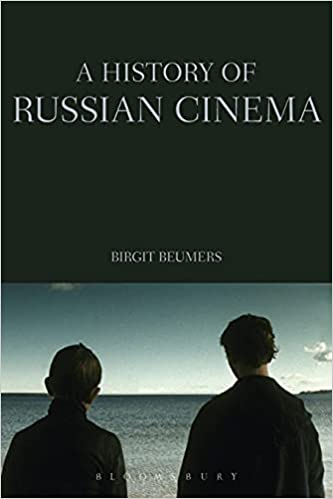 Filmmaking has been an essential part of Russian culture for over a century. The first Russian films were made in the pre-Revolutionary era, and the medium became even more important in the years after the Bolshevik Revolution.
Film was seen as a way to spread propaganda and reach a broad audience. The 1920s saw a period of experimentation in filmmaking, with directors like Eisenstein pushing the boundaries of what was possible.
The 1930s saw continued growth in popularity, with musicals becoming particularly popular. The films of the Second World War and Cold War period reflected the political concerns of those times, with a focus on representing the 'enemy.'
In more recent years, art-house films have become increasingly popular, and with glasnost came a collapse of the state-run film industry and an explosion of creativity. Today, film continues to be an important part of Russian culture.
---
One Hundred Years of Exile: A Romanov's Search for Her Father's Russia by Tania Romanov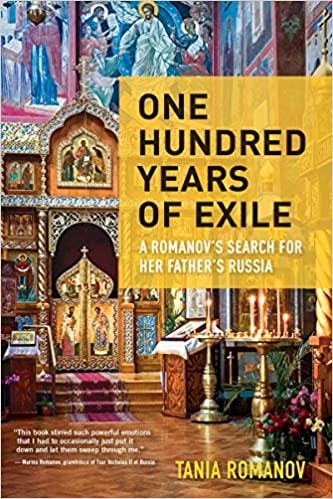 Tania Romanov Amochaev's journey through 100 years of history to find peace with her father is heart-wrenching and inspiring.
Tania was born in a refugee camp in Siberia, where her family was exiled after the Russian Revolution. Her father, too, was born in a refugee camp in Moldova. Despite their shared experience of exile, Tania and her father never really connected.
It wasn't until Tania's daughter was born that she began to look at her father in a new light. Through her daughter's eyes, she saw a man who had been through so much in his life and who had never given up. She realized that she needed to find a way to connect with him before it was too late. So Tania's journey took her from Siberia to Moldova to the United States and finally back to Siberia. Along the way, she uncovered remarkable stories of survival and resilience. But more importantly, she found the peace and understanding that she had been searching for all her life.
---
Midnight in Chernobyl: The Untold Story of the World's Greatest Nuclear Disaster by Adam Higginbotham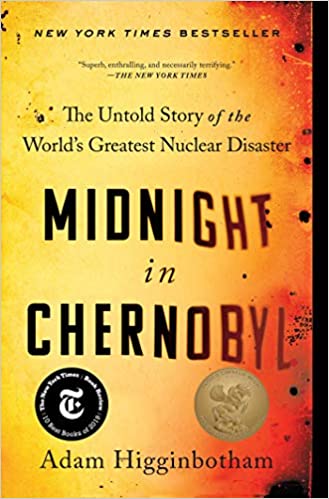 In the thirty years since the Chernobyl disaster, it has become known as one of the twentieth century's greatest nightmares. For many, Chernobyl is a symbol of the dangers of nuclear power, a warning of what can happen when you ignore safety protocols.
However, as Adam Higginbotham shows in his masterful account of the disaster, Chernobyl is also a story of secrecy, propaganda, and corruption.
Drawing from previously unreleased documents and firsthand accounts, Higginbotham reveals how Soviet leaders sought to conceal the true scale of the disaster and its human toll.
He also shows how Chernobyl has become a symbol of Russian and Ukrainian resilience in the face of adversity. In doing so, he offers a powerful investigation into one of history's worst nuclear disasters. Chernobyl is an essential Russian History book for anyone who wants to understand the true story of what really happened.
---
Are These the Best Russian History Books?
What did you think? Are there any of these books on Russian history that piqued your interest? Let us know in the comments!