Chad has a long history of strife and battles that span hundreds of years, from its earliest days as a part of French Equatorial Africa down through its people's fight for independence.
In 1960, Chad achieved independence, only to suffer through three decades of instability, civil war, oppressive rule, and a Libyan invasion.
Widespread poverty, a weak economy, and rebel and terrorist-led insurgencies contribute to Chad's struggles to maintain its independence.
During the 1980s, Libya actively invaded Chad, looking to take over significant portions of its territory.
For Chad, there was little in the way of traditional military equipment. With the help of the French military and several African countries, Chad's leadership, President Hissene Habre, expelled Libyan forces in 1987.
Their fighting vehicles of choice were Toyota trucks, known worldwide as the Hilux. These Toyota Hiluxes ended up being critical to Chad's military efforts and giving the war its famous name. How could a pickup truck play such a critical role?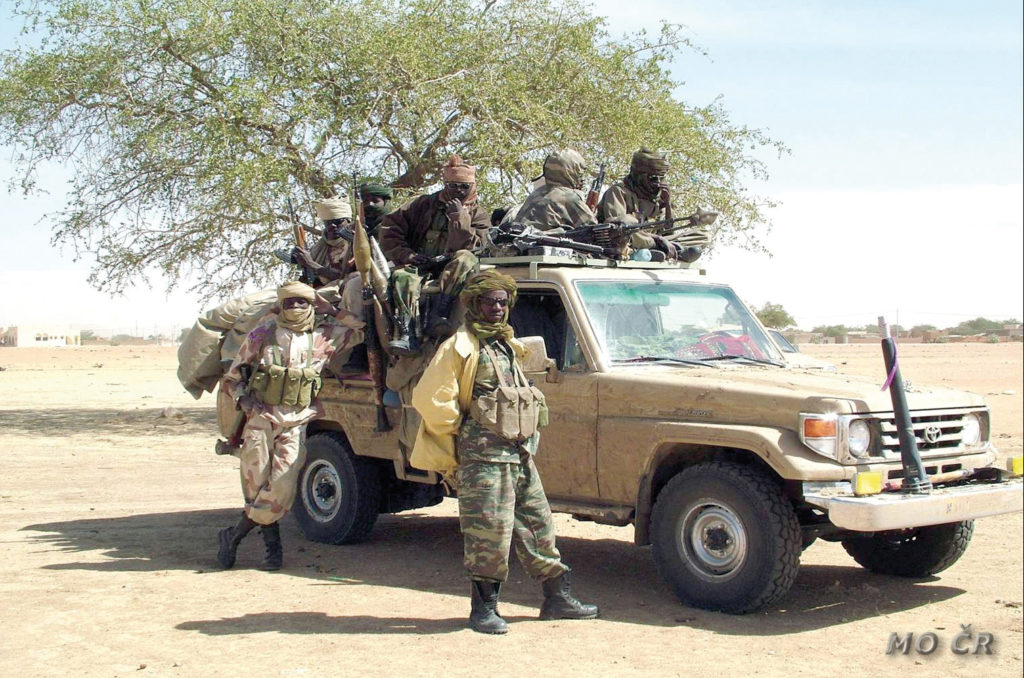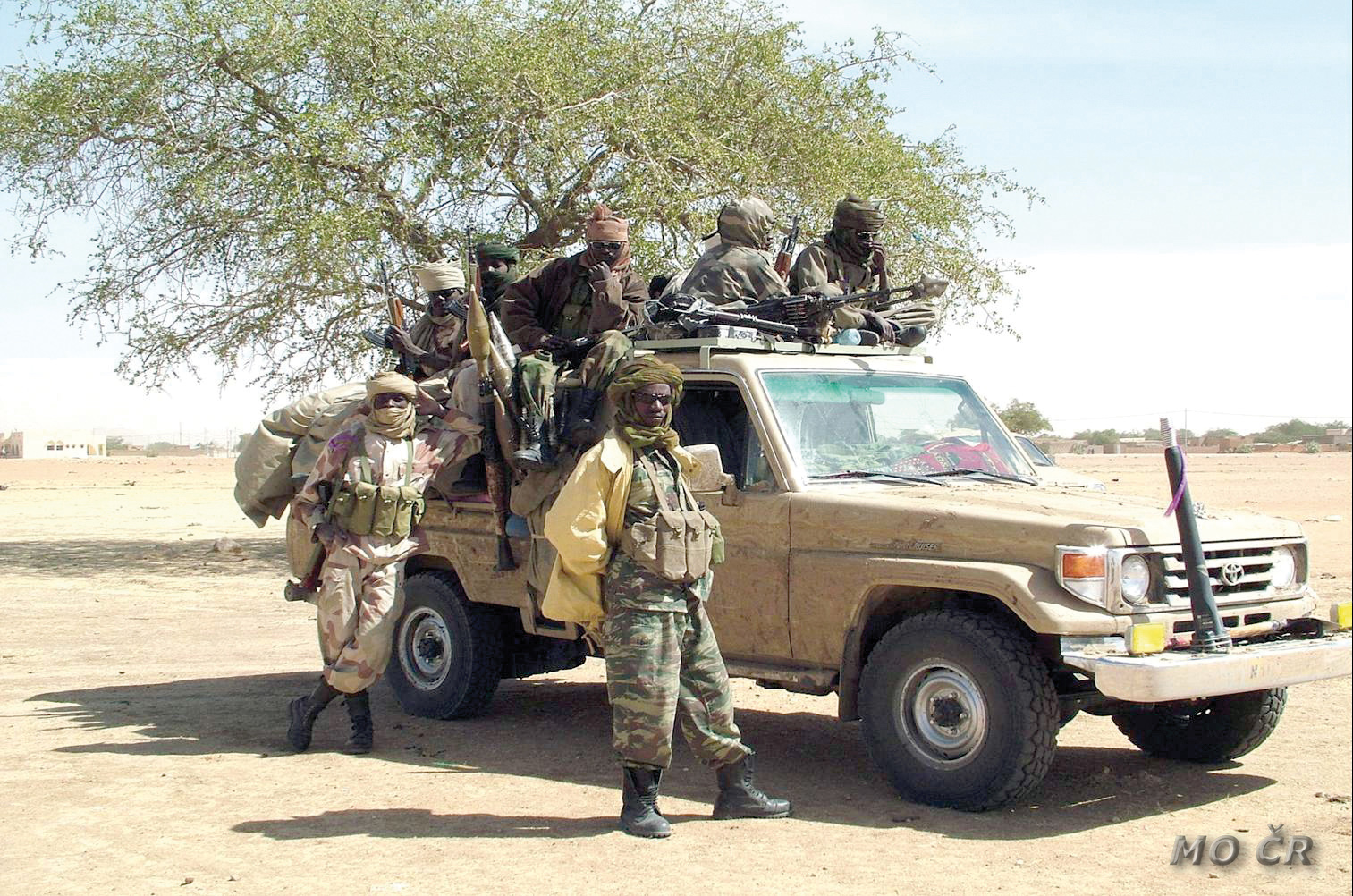 The History of the Conflict
For countries struggling with rebel conflicts, the Toyota Hilux became indispensable to transport troops, weapons, and supplies across the sand-filled wastelands of Northern Africa.
Their ability to maneuver in less-than-ideal environments made them appealing, as they were harder to eliminate but could be armed quickly and get closer to their targets.
The story of the Toyota War began in 1972 when Libya gained the Aouzou Strip under questionable circumstances. A strip of land in northern Chad, which lies along the border of Libya, had captured the interest of the Libyans. They moved in troops, established an airbase, and established civil administration.
Felix Malloum, the President of the Republic of Chad, brought up the issue at the UN, claiming that Libya was occupying his country. That created a touchy situation for Muammar Gaddafi and the Libyan army.
Thus began the Chadian-Libyan conflict in 1978. Over the next decade, there were four Libyan interventions in Chad. The first was in 1978, the second in 1979, the third lasted from 1980 to 1981, and the last was from 1983 to 1987.
In every intervention, Gaddafi poured money into the numerous factions that participated.
Those rebels made it challenging for Chad to fight off the attacks. However, they also appeared to be in the superior position in the early stages of their conflict.
At the beginning of this nine-year conflict in 1968, the Libyan army numbered 8,000 soldiers, 300 tanks, 60 combat aircraft, Mi-24 helicopters, and regular artillery pieces. The Chad National Armed Forces were composed of just 10,000 soldiers.
The Role of the Toyota Hilux
Libya was aligned with Chadian rebel leaders, who provided them with critical information about northern Chad's mountainous terrain.
In 1987, that alliance changed when one of the major Chadian rebel leaders fell out with Gaddafi. Now that Libya's ally had switched sides, France decided to act.
Imagine a war where you had nothing but soldiers with limited anti-tank and anti-aircraft and no transportation. Yet, for reasons that remain unclear, France decided not to give Chad proper war machines and instead gifted them with Toyota pickup trucks.
Some would argue these trucks were easier to operate than more complicated aircraft or tanks while being more reliable and less costly.
The goal was to adapt these Toyotas to fit the needs of the Chad armed forces, so why not install anti-aircraft and MILAN anti-tank guided missiles in the truck bed?
Armed with these trucks and a determined spirit, Chad's armed forces battled against the Libyan troops and various rebel factions.
France provided 400 Toyota trucks with anti-tank weaponry and also gave the Chadian military critical air support, effectively grounding Libya's aircraft.
The small trucks swept the desert, attacking a military base with superior weapons and defenses.
But those trucks were like gnats, too small and quick to defend against, and the Libyans were not expecting a bold attack from what appeared to be significantly weaker forces.
The turning point of the conflict was the battle of Fada. On January 2, 1987, Hassan Djamous, Commander in Chief of the Chadian Army, deployed 3,000 men into battle.
In the brutal engagement that followed, the Chadian army and its Toyota pickups took out the Libyan stronghold of Fada. Bombing attempts failed in large part due to the easy maneuverability of the Toyota pickups.
Libya lost almost 800 soldiers, 92 tanks, and 33 infantry fighting vehicles. Chad's losses were minimal, just 18 soldiers and three pickups.
End of the Toyota War
A month after the battle of Fada, a ceasefire was put into place. In 1994, the International Court of Justice ended the Libyan claim over the Aouzou strip.
Think about the critical role that those trucks played in Chad's victory. Without them, Chad would have faced continual encroachment by Libya, and the world map would look much different than it does today.
The battle of Fada showed how these Toyota pickups armed with weapons could be used in battle much more effectively than traditional military vehicles.
It also proved that firepower alone doesn't win a war, but guts and a willingness to take risks can be the key to victory.
A humble pickup truck can end up being a tool that shapes the future of a nation.
How has this war shaped Chad and Libyan relations?
While Chad has found some stability in the decades since the Great Toyota War, Libya has struggled.
Since the Libyan Civil War in 2011, relations between the two countries have worsened. Mercenaries from Chad and other countries have taken part in the conflicts in Libya.
Chad, in 2013, also leveled charges against Libya. Idriss Deby, the president of Chad, accused Libya of not doing enough to stop Chadian mercenaries. 
Deby claimed these mercenaries were being trained in Libya. In August 2016, Chad requested that Libya close its embassy and recall its ambassador.
That decision came after the Chadian Foreign Ministry expelled 13 Libyan diplomats, citing concerns about overstaffing.
As of January 2017, Chad had closed its northern border with Libya, hoping to stop militant fighters from fleeing into Chad. The Chadian government also deployed troops to the border to stop militants from coming into Chad. In the years since the military has played a significant role in Chad's government.
Although Chad has managed to maintain its sovereignty, that has come with years of struggle against encroachment from rebels at all of its borders. Yet, in 1987, Toyota Hiluxes played a critical role in their success as a military fighting to defend their borders.