When most people think of Ponzi schemes, they imagine small-time swindlers offering investors high returns on their investments with no underlying plan.
However, the history of Ponzi schemes is filled with large-scale scams that have bilked unsuspecting investors out of millions – or even billions – of dollars. Here are 10 of the largest Ponzi schemes in history.
1. Charles Ponzi
Charles is rightly the father of the Ponzi scheme. I mean, it must be named after him for a good reason. However, it does not mean he did it first with Jacob Young, Johann Baptist Placht, Sarah Howe, and William "520 Percent" Miller beating him to it. What made Charles Ponzi stand out among these similar-minded folk was how quickly he raked in the money.
Charles Ponzi, an Italian, wanted to capitalize on a potential arbitrage opportunity in the pricing of stamps that could be interchanged between Italy and the United States but sold 400% cheaper in Italy due to post-Great-War inflation.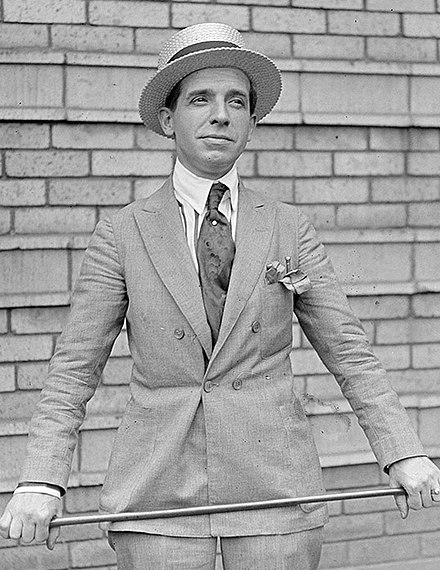 The problem was that banks rejected his applications and were not looking to loan him money, which prompted him to set up a stock company to raise money from the public. He promised to double their investment in three months and, later, 50% in 45 days.
It is said that nearly 75% of Boston's police officers invested their money with Charles, and sometime in late July of 1920, he made as much as $1M in one day and an estimated $15M in just eight months.
2. Bernard "Bernie" Madoff
Bernie Madoff, the same one from the movie "Wizard of Lies," made off (pun intended) with nearly $65 billion in investor money.
Yes, you read that right, making this the largest Ponzi scheme defrauding celebrities like Steven Spielberg, pro baseball player Sandy Koufax, and actor Kevin Bacon to name a few. Bernie's establishment also defrauded banks like Japan's Nomura Holdings, HSBC holdings, and the Royal Bank of Scotland.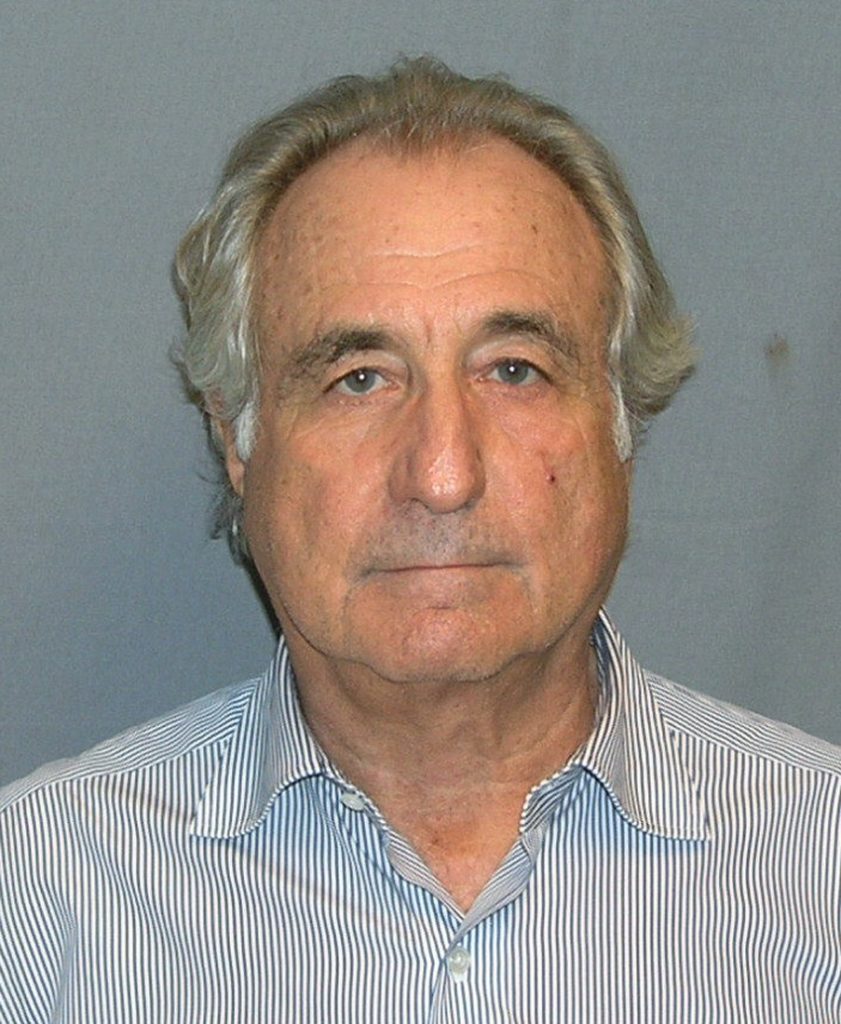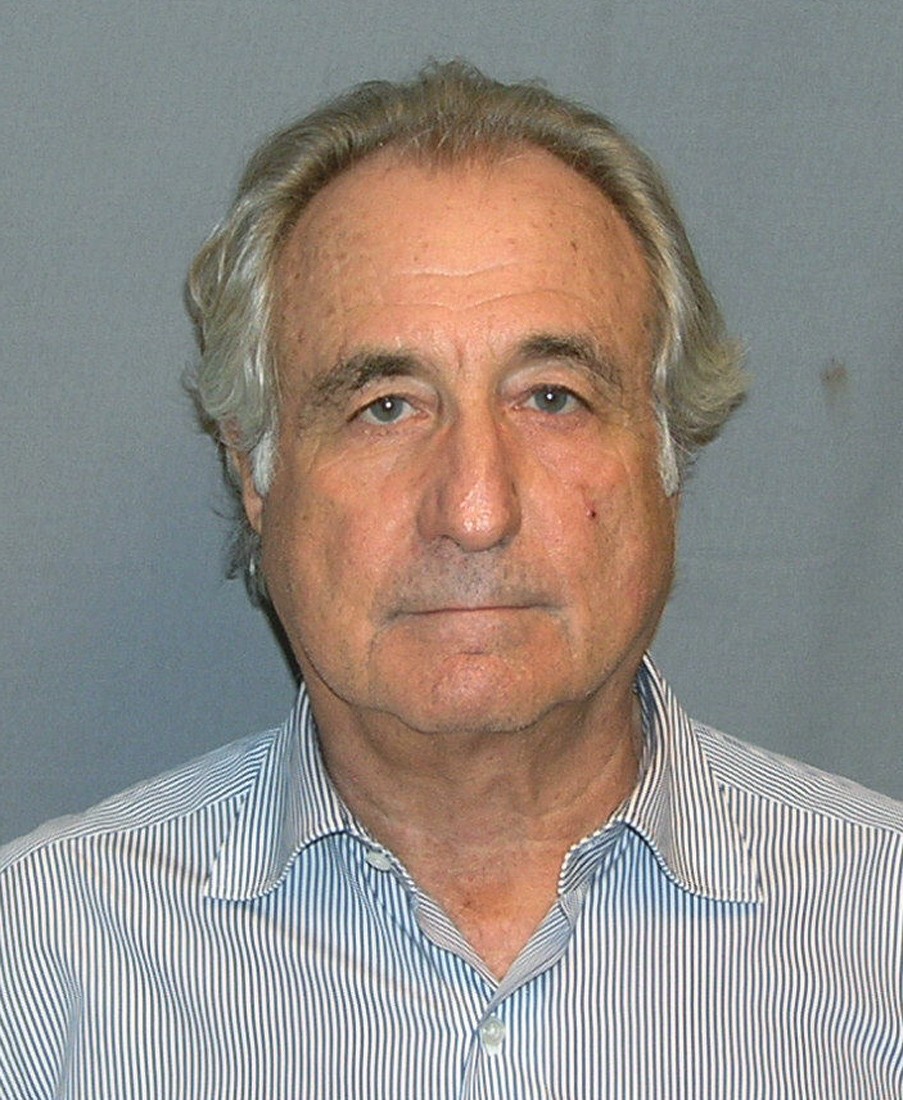 Ordinary people were not spared, as he defrauded thousands for over 17 years.
Seventeen years is quite some time; you would expect authorities would have gotten wind of what went down with Bernie's Investment Securities, but they did not, and not for lack of trying.
The SEC had already investigated the establishment eight times before, but he ran a very tight ship unknown to his family and friends, with new information still coming out to this day.
It hit the fan when Bernie, who passed away in Jail in April 2021, serving a 150-year sentence for money laundering, securities fraud, and other felonies, could not pay out $7 billion in investor money during the global recession of 2008.
3. Lou Pearlman
Lou Pearlman was one of America's biggest record producers at a time with a Midas touch for transforming boy bands as he did with NSYNC and Backstreet Boys.
These days he is more famous for running the largest and longest Ponzi scheme in US history over his brilliance in managing the boy bands.
He used the traction from the success of his boy bands to get people to invest in two entirely made-up companies: TransContinental Airlines Inc and TransCon records, under the parent company TransContinental International Inc.
He claimed they were all insured and approved by the Federal Deposit Insurance Corporation (FDIC), which turned out to be false.
In February of 2007, the smokescreen on his operations was lifted, and regulators possessed his companies, having discovered it was one big sham.
Lou was sentenced to 20 years in jail after he pleaded guilty to making false statements, money laundering, and conspiracy. He had defrauded investors to the tune of $1 billion, with nearly $300 million still unaccounted for today.
4. Sergei Mavrodi
Sergei Penteleevich Mavrodi is the father of the infamous MMM pyramid scheme. While the amount reported to have been schemed off is paltry compared to others on this list, it makes an appearance because of the frankness of this scheme.
In 2007, he was charged with financial fraud to the tune of 110 million rubles ($4.3 million) but was only convicted of tax fraud when he openly declared that MMM was not a business but an open donations program for which there was no law.
Sergei declared MMM bankrupt late December in 1997 and went on the run before he was arrested in 2003. He was later sentenced to four and half years in a penal colony and fined $390.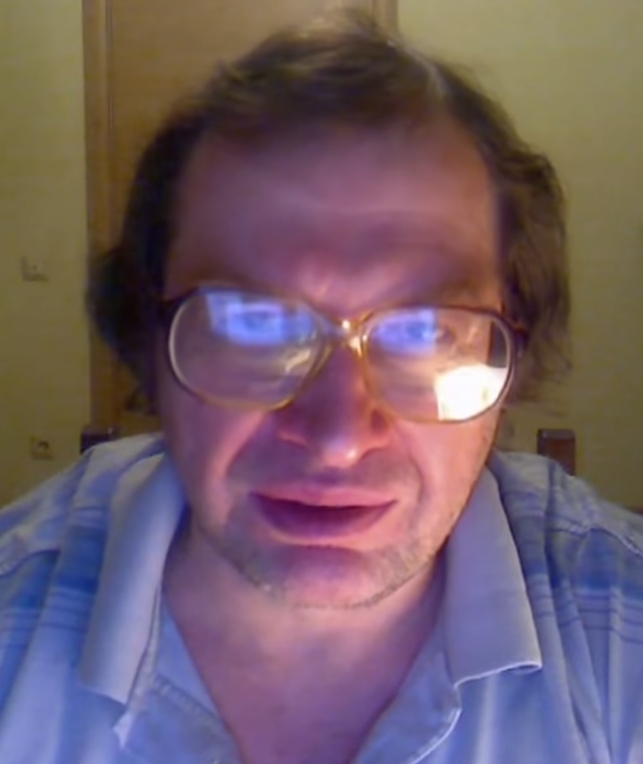 In January 2011, our Russian financial fraudster was back at it again. This time rebranding the scheme into MMM-2011, where he stated it was a pyramid and was asking investors to purchase Mavro currency units to topple the current financial system.
He also branched into India with MMM-India, again stating that it was a pyramid. His next stop was China, with plans to expand into Canada, Latin America, and Western Europe.
In 2015 he set up shop in South Africa (S.A) with South African and Russian communist parties warning people against the scheme. This expansion continued into Zimbabwe and Nigeria in 2016, with both accounts frozen later that year, with MMM Nigeria resuming activities in early January 2017.
5. Allen Stanford
Allen Stanford, formally Sir Allen Stanford, of the Stanford Financial Group, is a former financier holding dual citizenship in Antigua, Barbuda, and the United States.
Stanford was under investigation by the SEC, FBI, the FIRC, and the Florida Office of Financial Regulation when they found his company consistently giving investors higher than market returns.
Under the directives of the SEC, federal agents raided the Stanford Financial Offices in 2009 and charged Stanford with massive ongoing fraud.
It was reported that Stanford tried to flee the country the day his offices were raided but could not because the private jet service he was looking to hire would not accept credit card payments from Stanford.
He hid with his girlfriend close to Virginia, where he was served civil papers, as they often do before bringing up criminal charges.
At this time, his business operations were being taken over by governments, with the Eastern Caribbean Central Bank taken over by the Bank of Antigua, later renamed the Eastern Caribbean Amalgamated Bank, and the Venezuelan government took over the Stanford Bank Venezuela.
Stanford was arrested on June 18, 2009, after he had surrendered his passport to prosecutors. His trial began on January 24, 2012, with the jury finding him guilty of running a Ponzi scheme in two months after only a three-hour deliberation.
He was sentenced to 110 years in prison on June 14, 2012, and was required to pay $5.9 billion in fines. He appealed the verdict in September 2014 and had his appeal rejected in October 2015.
6. Gerald Payne
The working principle of a Ponzi scheme is taking advantage of people. Still, only a few hit as many lows as Gerald Payne and his cohorts did with Greater Ministries International.
They ran an affinity fraud where they distorted bible teachings, citing scriptures and holding sermons to convince churchgoers to give away millions of dollars with the expectation that it would be doubled in a fraudulent "double your blessings" program.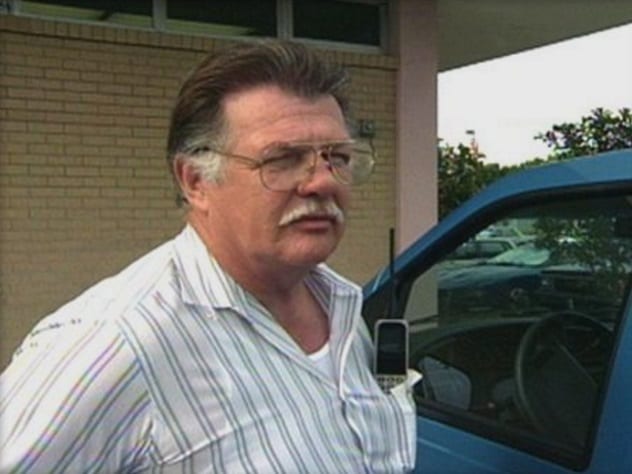 It stopped being God's plan when the IRS shut them down due to suspicious bank activity. At the time, it was the largest Ponzi scheme, carting away nearly half a billion dollars from unsuspecting churchgoers and using some money to bribe church leaders around the United States.
Payne and his cohorts were handed out life sentences from 12 and half years to 27 years, with Gerald Payne bagging all 27 years.
7. Tom Petters
We have already looked at the largest Ponzi scheme in US history. Let's see how it compares with the largest in "the star of the North"; Minnesota.
This brings us to Tom Petters, former chairman and CEO of Petters Group Worldwide.
The FBI started investigating Petters in 2008; they searched his home in Wayzata and raiders his company headquarters in Minnetonka.
They found evidence in the documentation and wiretap recordings collected by a close associate showing beyond doubt that Petters and his accomplices were trying to lure investors into funding a company based on tens of millions of dollars in purchases that are completely made up.
As if that was not enough, they also found evidence that Petters had been falsifying his tax returns.
Petters was arrested on the third of October of the same year and was not granted bail because he was considered a flight risk.
This is because he had advised an accomplice to leave the country and was reported to have said, on numerous occasions, that he would flee the country if this scam were ever unearthed. He went as far as saying he regretted turning over his passport to prosecutors.
He was arrested on October 3, 2008, and found guilty of 20 counts of conspiracy and wire fraud on December 2, 2009. He was sentenced to 50 years in prison in April 2010.
8. Scott Rothstein
Shocker, it is not always the finance guys. 8 out of 10 times, you have disgruntled, disbarred lawyers making decisions they will soon regret. This is the case of Scott Rothstein, former chairman and shareholder of the now-discontinued Rothstein Rosenfeldt Adler law firm.
Rothstein defrauded investors in this firm by selling them fake settlement claims, promising they would get a nice payout whenever the case was settled. Unknown to them, most cases were made up, and they signed up for a $1.2 billion Ponzi scheme.
Trouble was soon in paradise when some disgruntled investors contacted federal agents to look into Rothstein's claims. He was forced to hurriedly flee the country to Morocco, only to return on November 3, 2009, looking to cooperate with prosecutors for a lighter sentence.
He pleaded guilty to five federal crimes, with his attorney hoping for a 30-year sentencing, but to his and Rothstein's surprise, the judge handed out 50 years, ten more than the prosecution asked.
9. Reed Slatkin
Mr. Slatkin is attributed to being a co-founder of Earthlink, an internet service provider that has existed since the 90s. But his criminal enterprise dates much longer into the mid-80s, where he masterminded a Ponzi scheme to the tune of half a billion dollars, mainly duping fellow Scientologists.
At a particular point, Slatkin paid nearly $300 million to early investors who had invested $128 million in his venture from money received from later investors, a classic Ponzi scheme.
This scheme was to go on no longer than 2001 when the Securities Exchange Commission (SEC) shut down his operations, issued a restraining order, and froze his assets. Some of his victims included actors Anne Archer, Giovanni Ribisi, and Joe Pantoliano and producers Armyan Bernstein and Art Linson.
On September 2, 2003, Slatkin was sentenced to 14 years in federal prison, having pled guilty to mail fraud, wire fraud, obstruction of justice, and money laundering.
10. Joel Steinger
Joel Steinger is who you'd call a repeat offender or a career criminal. This Ponzi scheme was not his first run-in with the law; he had already been banned by the SEC for setting up a boiler room operation to sell fraudulent commodity options.
Despite the ban, he still ran more scams, from diet pizza to oil well scams, before setting up the Mutal Benefits Corporation to swindle $1.25 billion from unsuspecting investors.
His criminal record forced him to list himself only as a consultant as the company purchased life insurance policies from terminally ill persons or the elderly and then sold participation shares to investors promising mouth-watering rewards.
The company operated from October 1994 to May 2004, misleading about 30,000 investors by bribing doctors to falsify statements and lying about the life expectancy of policyholders.
In the end, Joel Steinger was handed a 20-year sentence for conspiracy to commit wire and mail fraud.