One of the most legendary pitchers to ever throw a baseball would have rather spent his time fishing, and often did. Rube Waddell was an eccentric person, had an interesting and varied career, and pitched some of the most record-breaking games of baseball ever.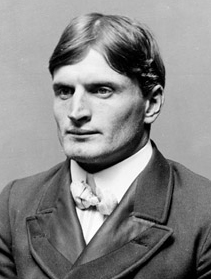 A Rocky Start
Waddell began his career in 1897 when the Louisville Colonels signed him.
After losing two games, the team decided he needed more experience before joining the major leagues and sent him on a circuit of minor league performances that took him to multiple minor league teams before returning to Louisville at the end of the 1899 season.
In the offseason, management decisions led to a number of players being transferred to Pittsburgh. Waddell was quickly suspended due to his irresponsible behavior by the strict manager of the team and made another circuit through semi-professional teams in Western PA.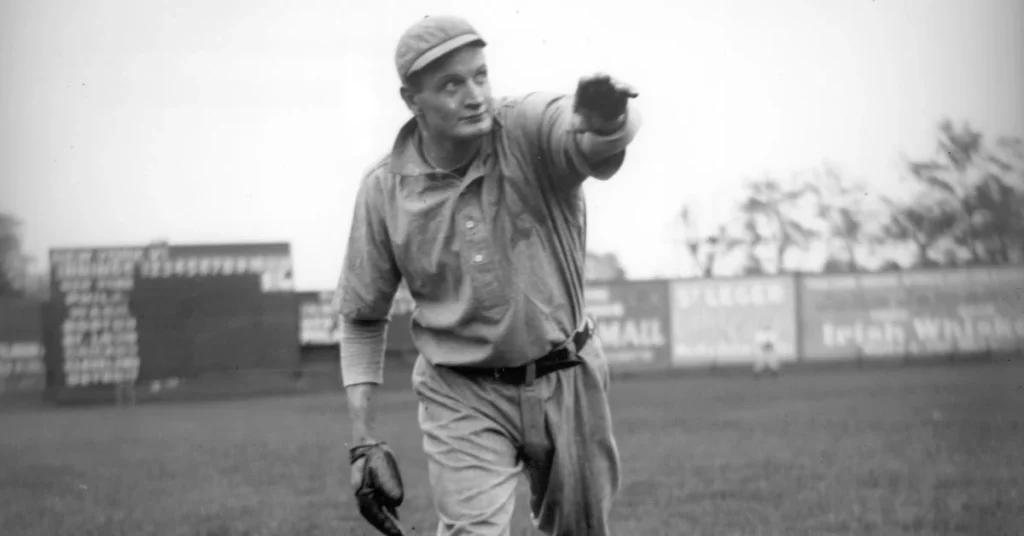 A Patient Mentor
This was when he caught the attention of Connie Mack, the manager of Milwaukee's team, who would be one of the few to tolerate Waddell's eccentricity.
A deal was struck where he could play for Milwaukee but would return to Pittsburgh if they desired; after a successful month, he returned to Pittsburgh only to then be traded to Chicago, and after another month, left that team as well.
After a brief stint with the Los Angeles team the next season, Mack convinced Waddell to play for Philadelphia, where Mack was now manager. Waddel's time in Philadelphia would cement his baseball legacy.
A Record-Breaking Legacy
He led the American League in strikeouts for five years straight, from 1902-1907.
In 1904, he struck out the most hitters in his career in a single season: 349. This was 110 more than the runner-up, 47 more than his previous season, and a record of back-to-back seasons with over 300 strikeouts that stood uncontested until 1965, when Sandy Koufax did the same.
1905 would be his greatest season as he won the Pitching Triple Crown. The triple crown is an achievement earned when a player holds the league record for three specific statistics; in the case of pitching, Waddell led the league with 27 wins, 287 strikeouts, and a 1.48 ERA.
Although these statistics are largely unmatched even today (with fewer than 40 other Pitching Triple Crowns ever awarded in the MLB) Waddell is more likely remembered for his notorious behavior off the field than his incredible performance on it.
Waddell Off the Field
Waddell was born outside of Bradford, Pennsylvania, in 1876. He was a strange child who rarely attended school, choosing instead to work with his father in oil fields or stake out in the local firehouse for days at a time.
Some hold that Waddell once left the mound mid-game to chase a firetruck passing the field due to a fascination with fires and firefighting; he dedicated time to volunteering with firefighters in cities across the country, which is perhaps the root of this rumor.
Sometimes, he would miss a scheduled start, and he was rumored to be out fishing or playing marbles with children on the street.
Most absurdly, Waddell often went missing for months during the offseason, and when he was found, he once was leading a parade in Jacksonville, Florida, while another time he was wrestling alligators in a circus.
While he was great at baseball, clearly, Waddell was a curious figure with many interests and was willing to pursue anything that caught his fancy.
Drunken Misconduct
Historians have debated the reasons for his antics, with some hypothesizing that he suffered from some sort of mental illness. However, during his life, many antics were attributed to his rampant alcoholism.
Rube was widely known to drink a lot, a fact that Mack had to work around as his manager.
One instance in early 1905 saw Rube drunkenly return to his in-law's house in Boston, where he had been staying during the offseason, to inform them he would be returning to Philadelphia.
When his father-in-law pressed Rube to pay for boarding at their house, Rube drunkenly attacked him, his mother-in-law, and their dog. After realizing what he had done, he quickly fled the scene.
He feared that if he returned to Boston while playing that season, he would be arrested, but someone must have handled it behind the scenes because a deal was made that no legal dispute would occur until after the season, and when it did, his in-laws did not testify.
By the middle of the next season, Rube's drinking behavior led Mack to keep a closer eye on him. He bunked near him in train cars and in adjacent hotel rooms and assigned his per diem to Rube's trainer, Frank Newhouse, to minimize how much was spent on alcohol.
There is also a theory that Rube drunkenly hurt himself fighting in September of 1905, which excluded him from playing in the World Series and likely lost Philadelphia the title.
After two more seasons of incredible but not improving performance and many more scuffles and issues, Philadelphia sent him to St. Louis, where he finished out his career.
Rube would finish a few more years playing on minor league teams before his career ended and his life. While spring training in Kentucky in 1912, he helped rescue the town from a devastating flood.
In the process, he caught pneumonia, which drained his vitality. Another bout of pneumonia and a diagnosis of tuberculosis would end his life in April 1914 at only 37. He would later be inducted into the National Baseball Hall of Fame in 1946.
Sources
"About Rube Waddell." National Baseball Hall of Fame. https://baseballhall.org/hall-of-famers/waddell-rube.
King, Steven A. "The Strangest Month in the Strange Career of Rube Waddell." The National Pastime: From Swampoodle to South Philly (Philadelphia, 2013). https://sabr.org/journal/article/the-strangest-month-in-the-strange-career-of-rube-waddell/.
O'Brien, Dan. "Rube Waddell." in From Spring Training to Screen Test: Baseball Players Turned Actors (SABR, 2018). https://sabr.org/bioproj/person/rube-waddell/.