Last updated on September 24th, 2022 at 08:39 pm
The 122-year-old Michelin Man is one of the world's oldest and most beloved trademarks, but his original form was far from what we know him today.
Bibendum, known outside of the English language, was at one point a smoker, beer drinker, and overweight.
Michelin founders Edouard and André Michelin found the inspiration for Bibendum in 1894 at an auto show where a stack of tires resembled a man without arms or legs.
Four years later, André came across a sketch by an artist known as O'Galop showing a man holding a goblet and toasting "Now let us drink" in Latin.
They requested O'Galop change the man into the Michelin man with a goblet of nails and broken glass with the words "C'est à dire: À votre santé. Le pneu Michelin boit l'obstacle."
This translates to "Now is the time to drink. That is to say, to your health. The Michelin tire drinks up obstacles."
Early versions of this new character are nothing short of terrifying based on modern sensibilities.
The Original 1928 Ad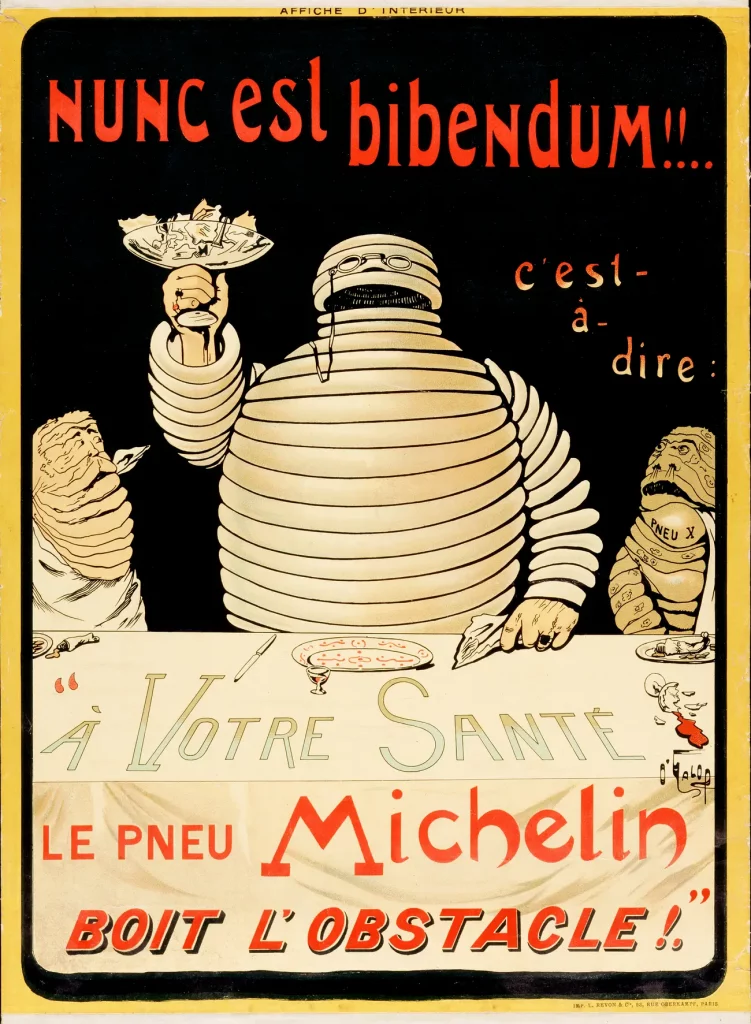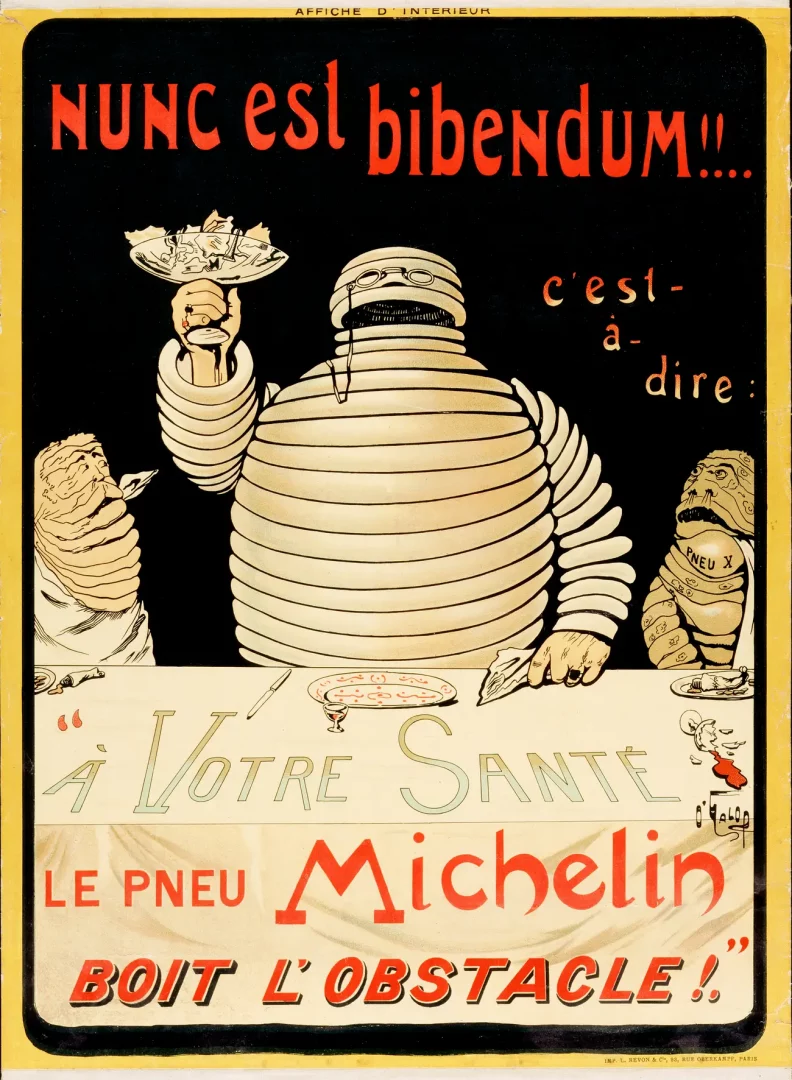 Two Michelin men pose for the camera sometime in the early 1900s.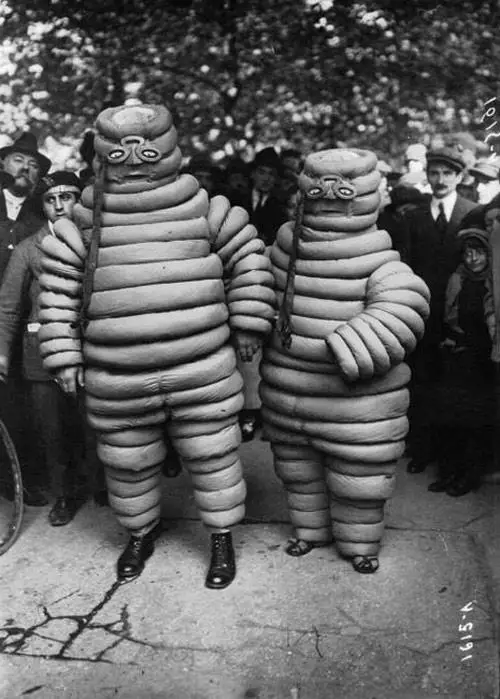 Photo of two Michelin men on top of a horse-drawn carriage advertising Michelin tires.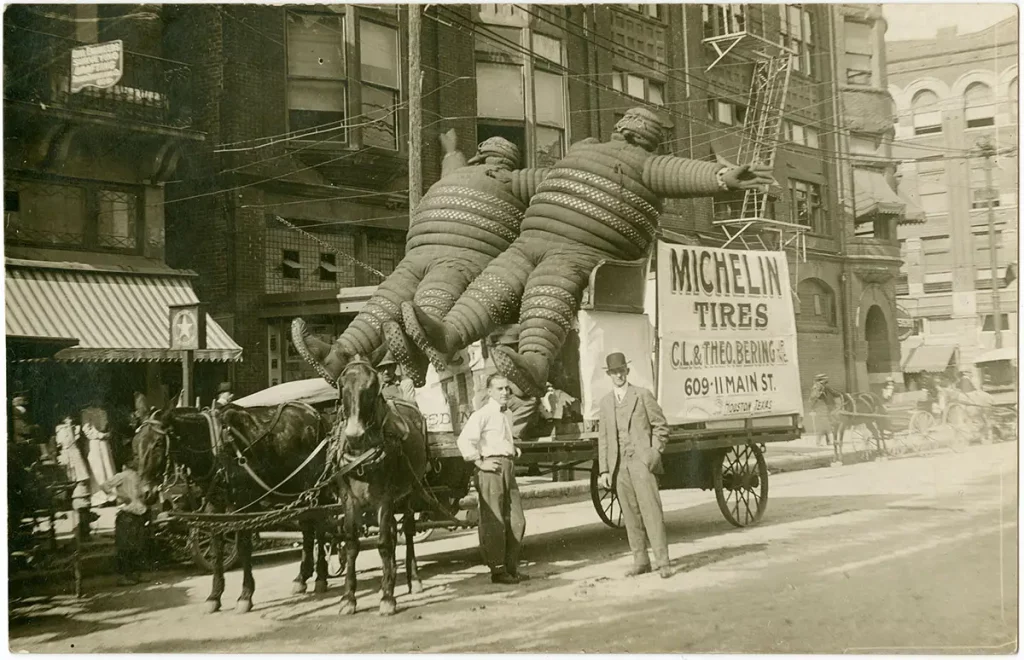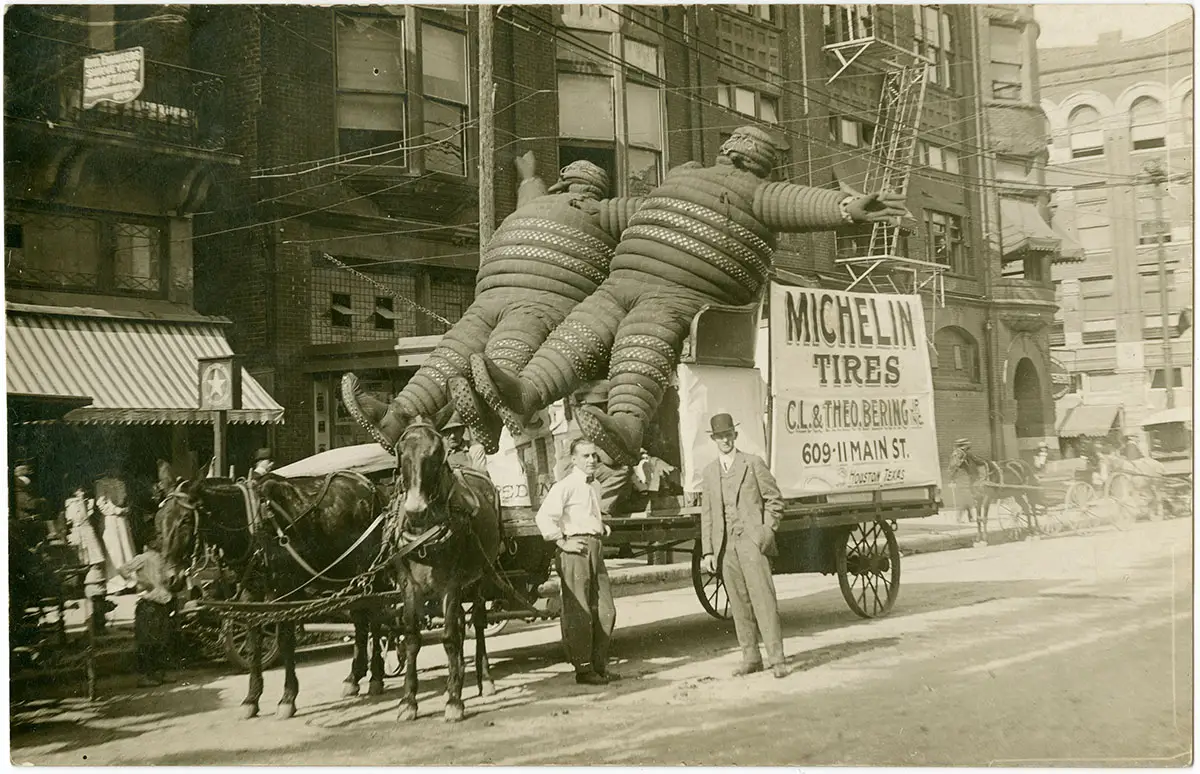 Two Michelin Men fight, early 1900s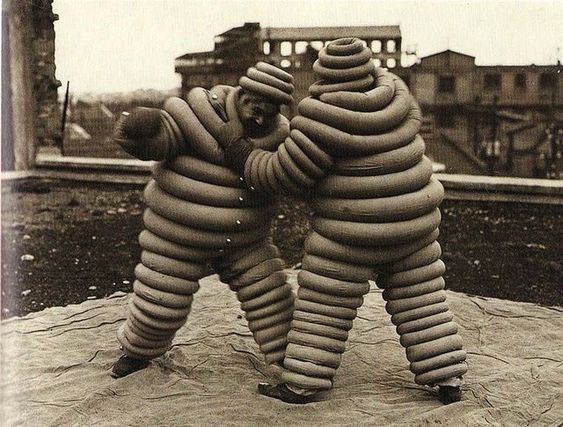 The Michelin man gives a family a spare tire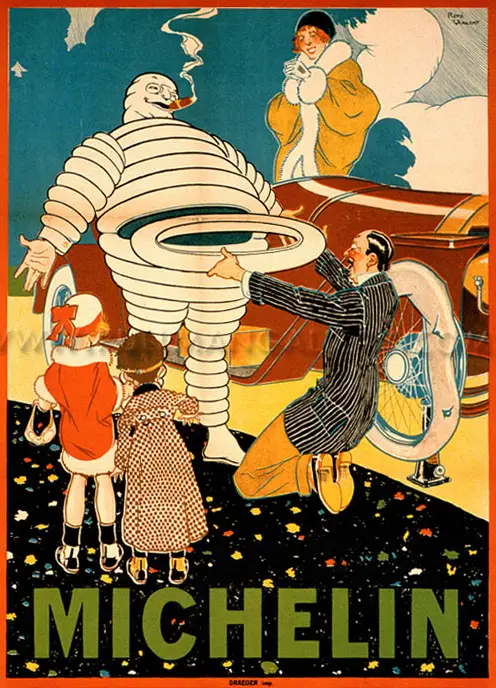 Group of Michelin Men, Berlin, 1928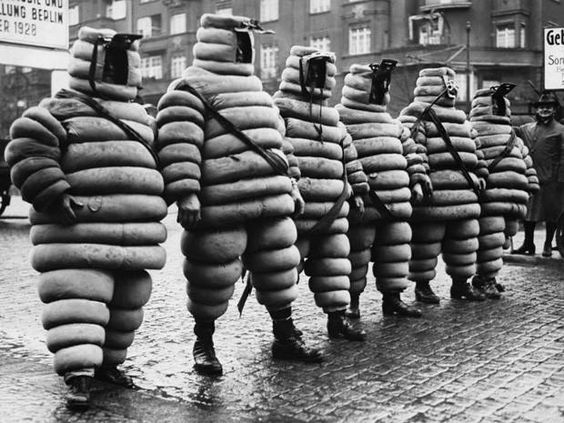 Playing in a swing band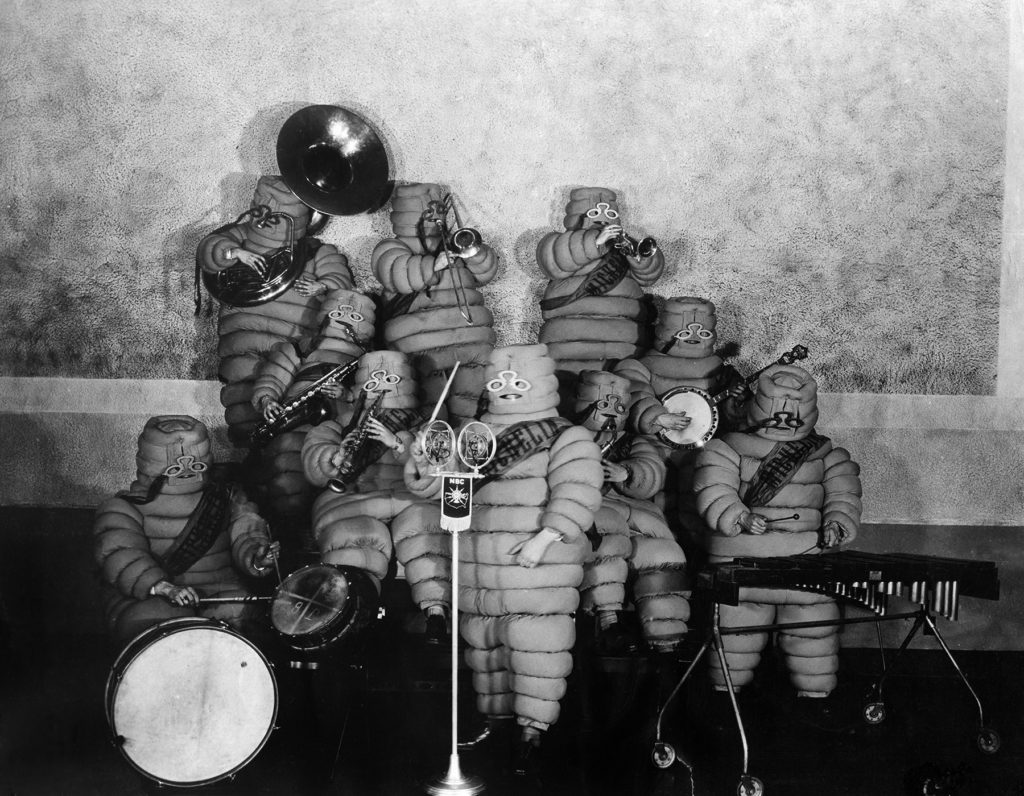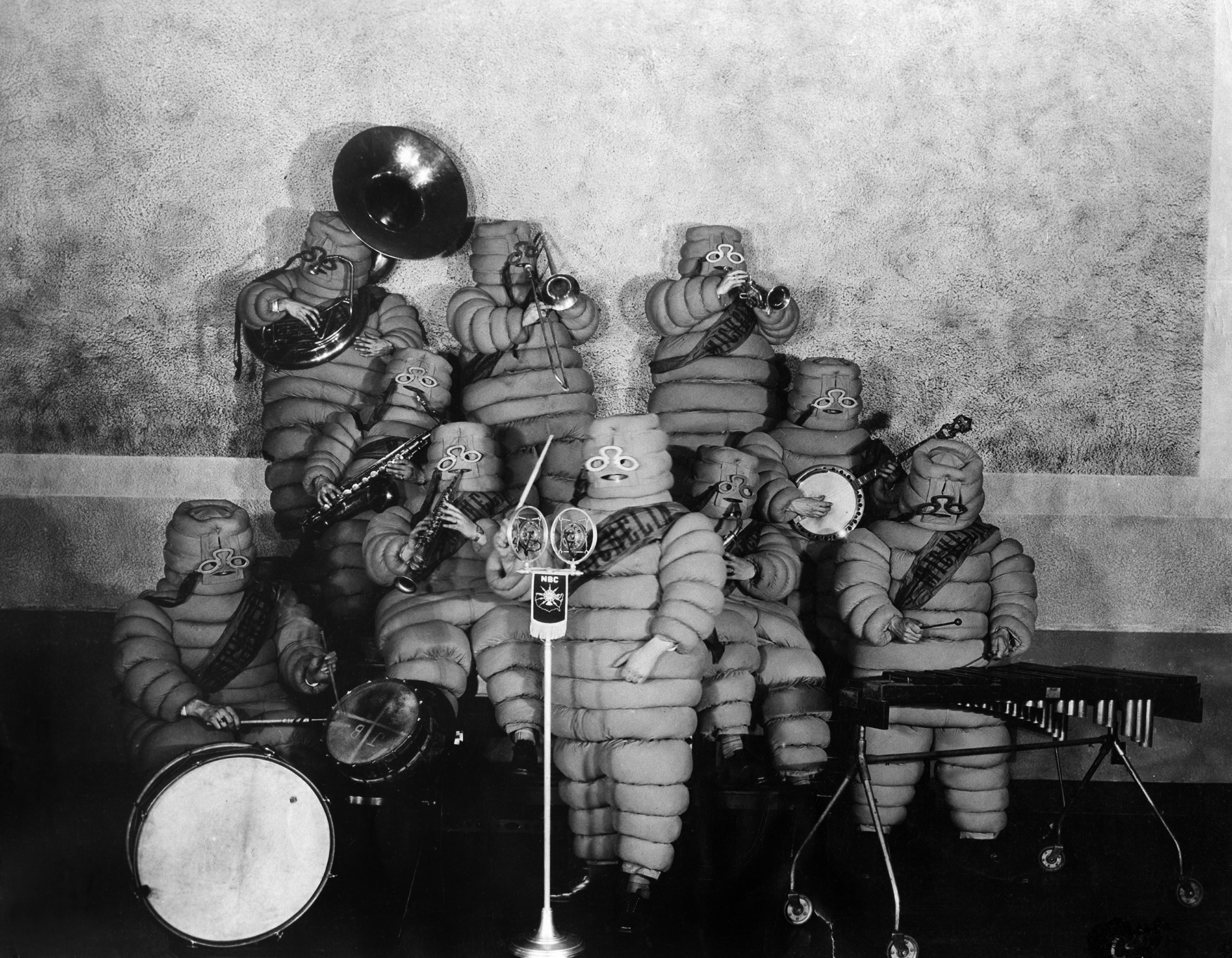 1912 ad showing Bibendum smoking a cigar with nails in his foot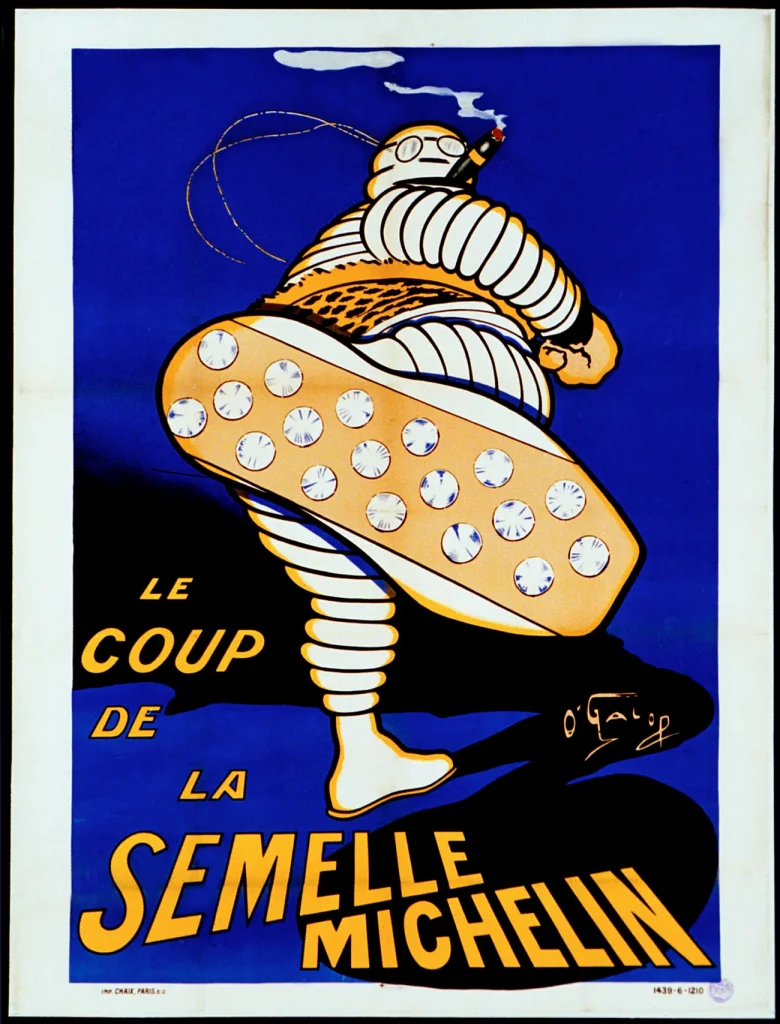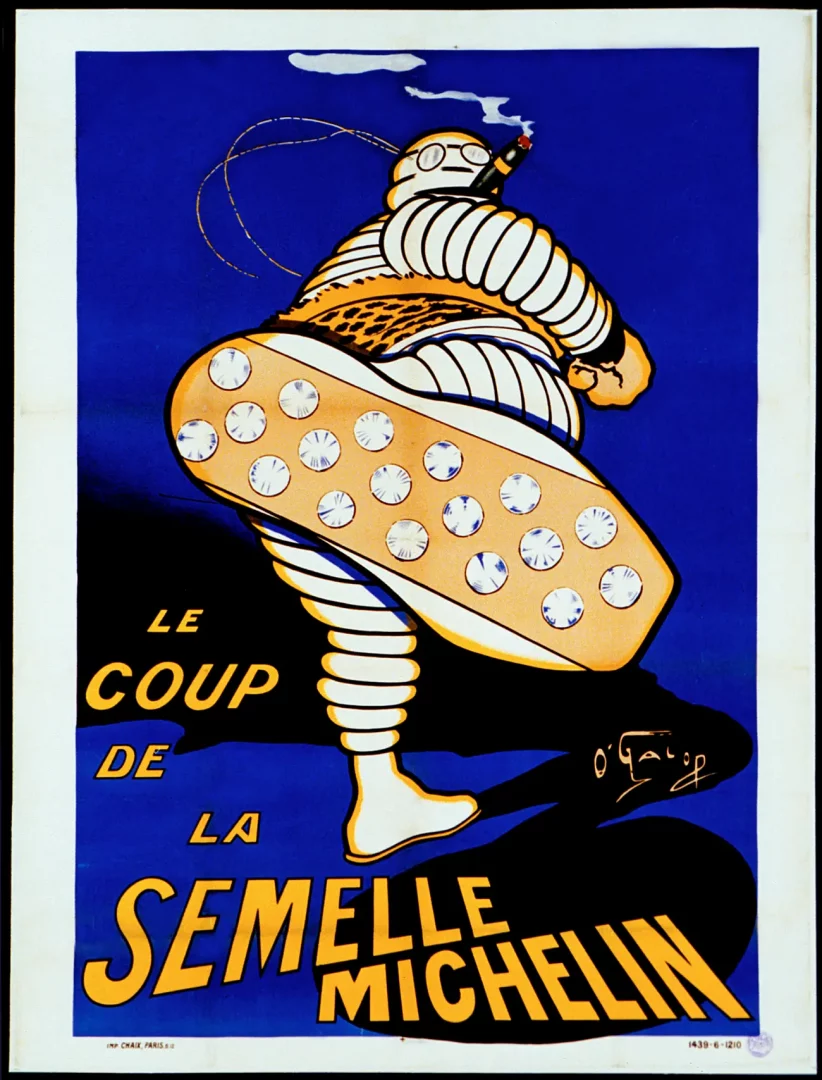 1926 Advertising Vehicle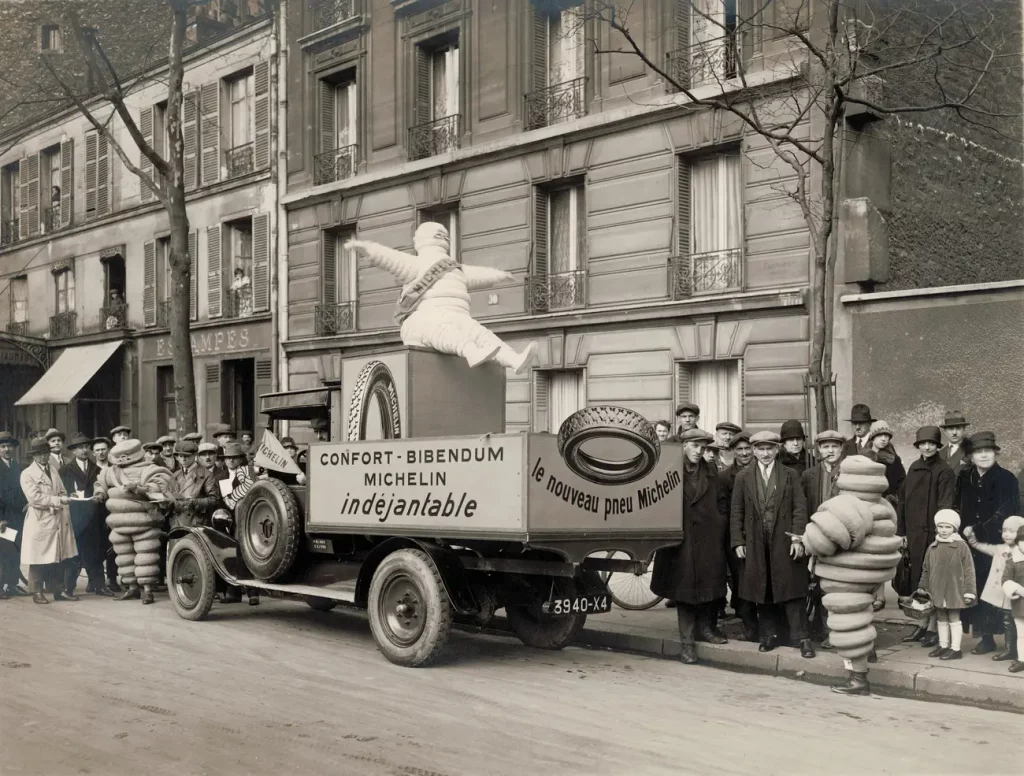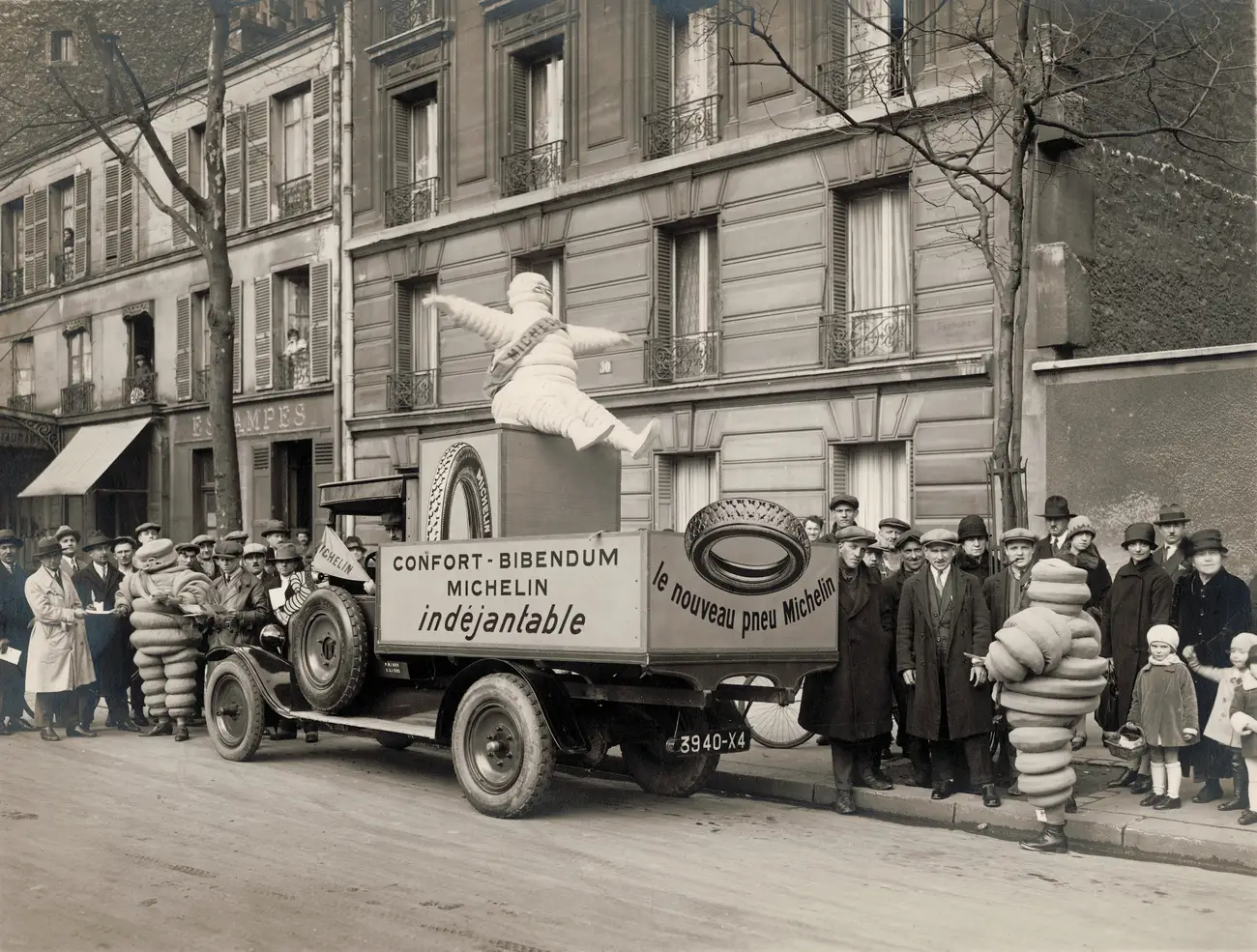 The Michelin Man poses with a terrified child, 1926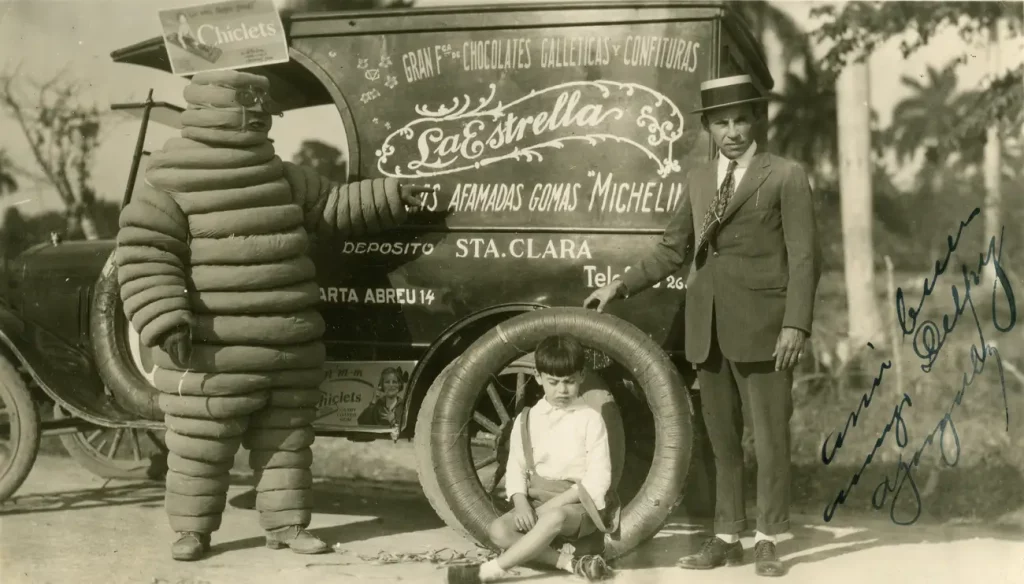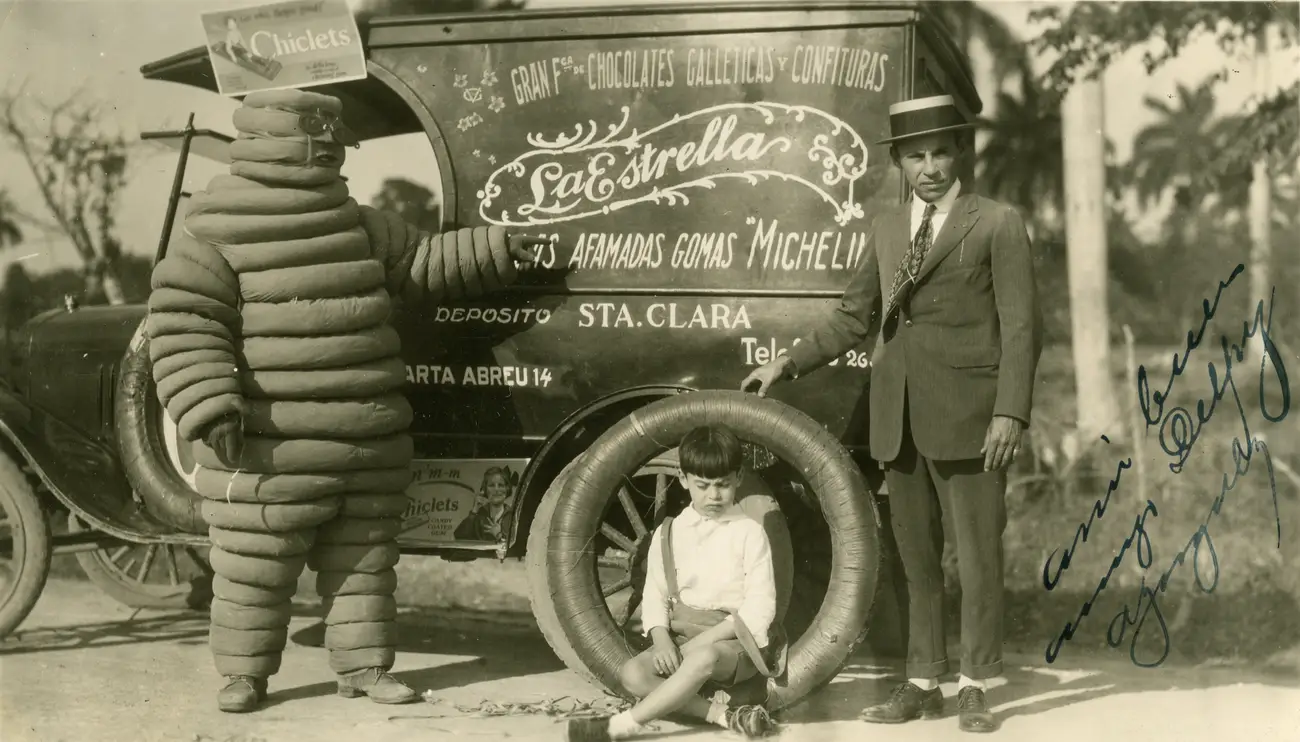 Archibald Baker as the Michelin Man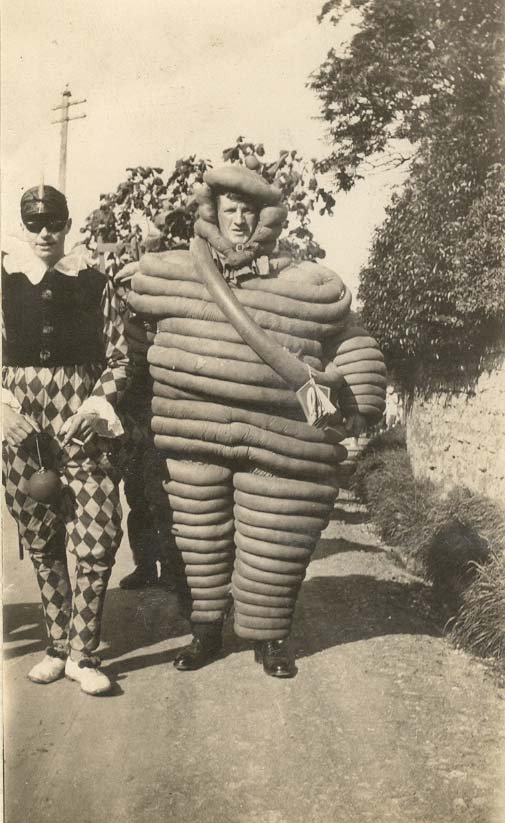 Two Michelin Men on a Parade Float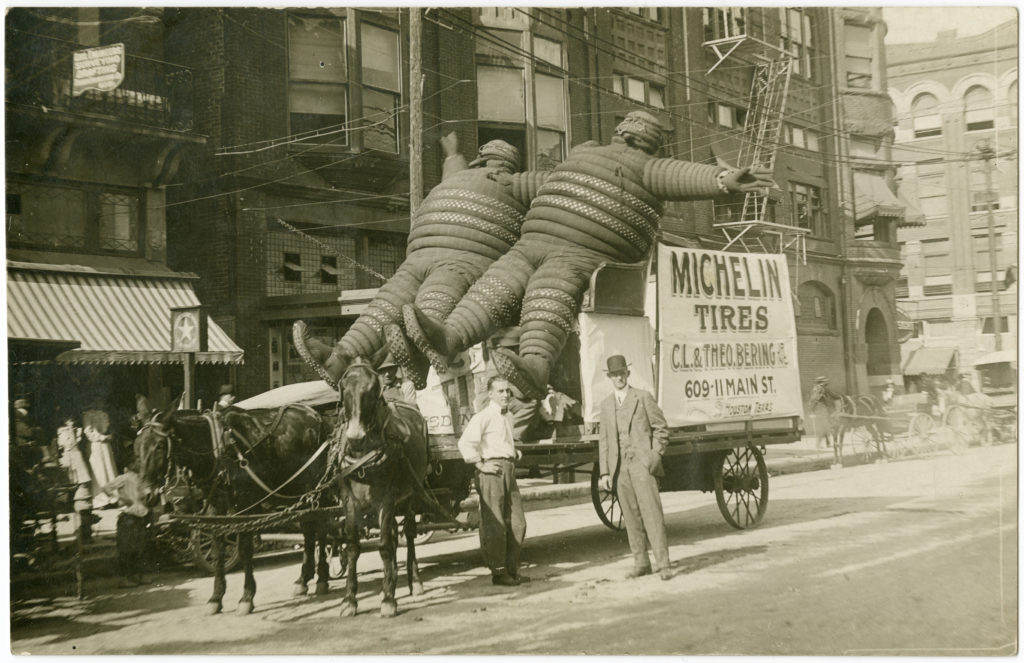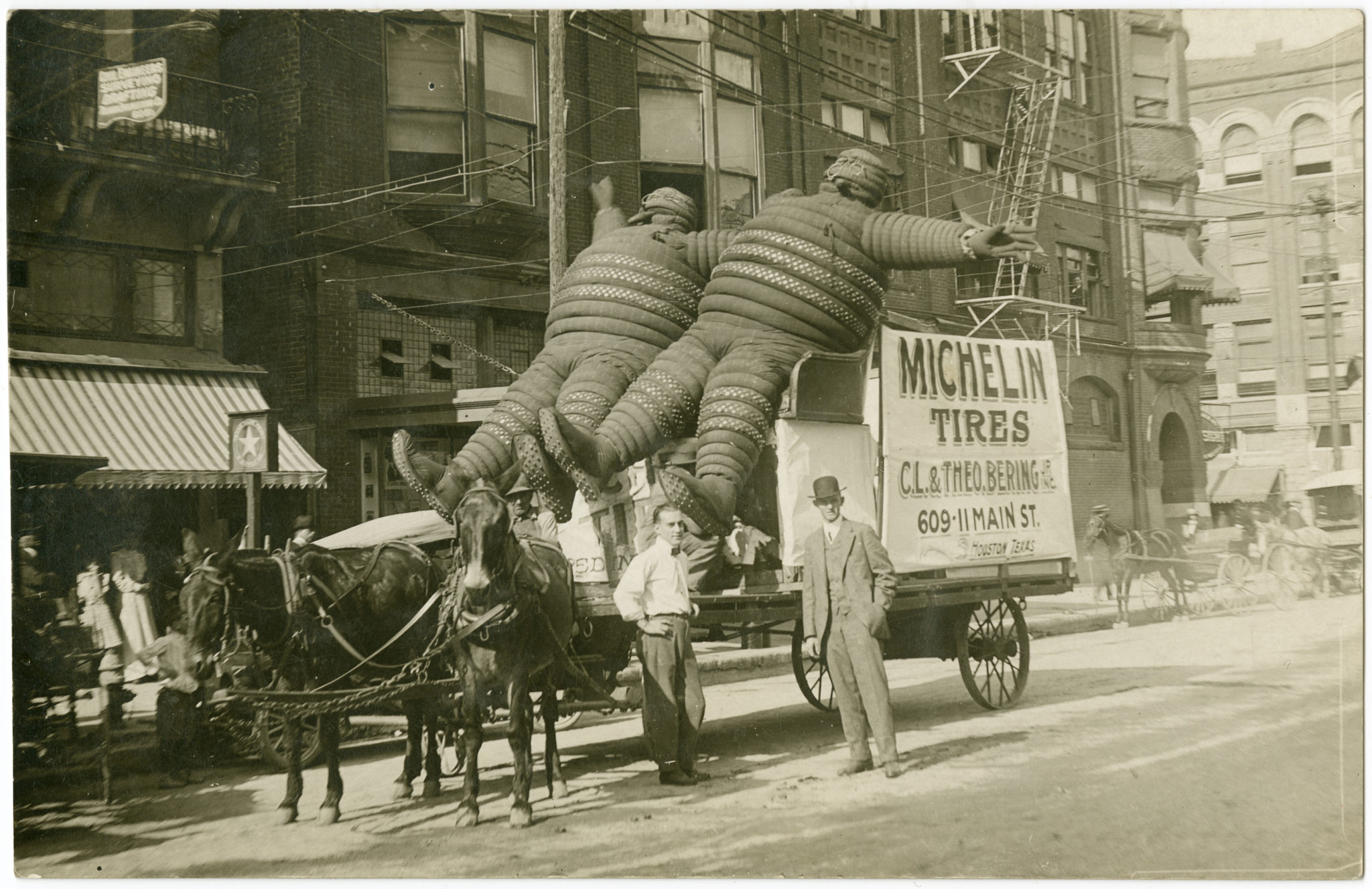 Two Michelin men with glasses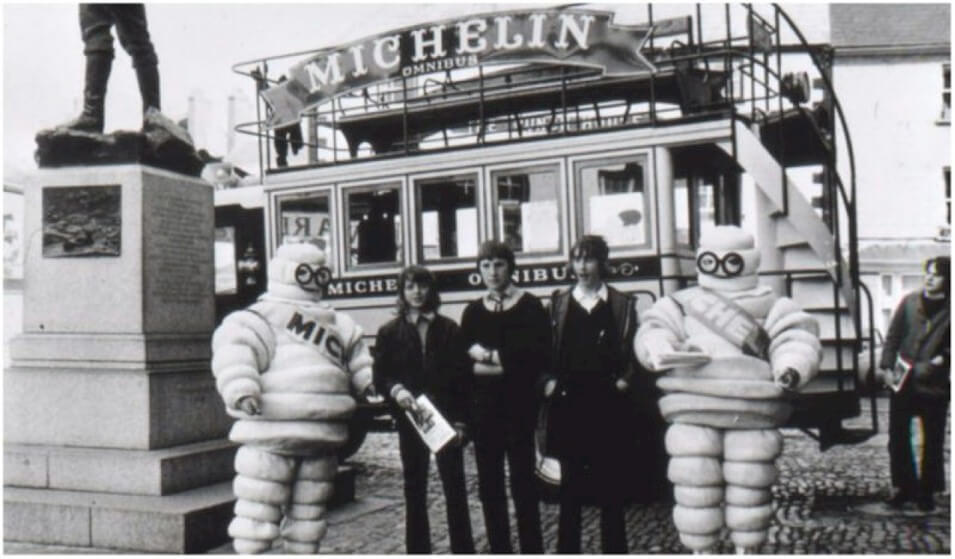 A Friendlier, More Accessible Michelin Man
As time went by, depictions of the Michelin Man being to soften, more closely resembling the modern depiction.
A more rotund version of the Michelin man from the 1950s