Last updated on December 29th, 2022 at 12:10 am
The American Civil War was one of the first conflicts to be extensively photographed. By that point, camera technology had reached the point where it could capture high-quality photographs.
Photographers like Mathew Brady, Alexander Gardner, and George S. Cook detailed this historical conflict.
You've probably seen some of their work in black and white.
But have you ever seen photographs of the American Civil War in color? The contrast between the black and white photos we are used to seeing and these brightly-colored images are startling.
Only within the past few decades did technology allow for such accurate colorization. Thanks to dedicated hobbyists, we can now see this history chapter through a new lens.
So take a look at some of these stunningly restored photographs—you may be surprised at what you find.
Ulysses S. Grant, 1864
Here he is as Lieutenant General and Commander of the Union Armies during the Battle of Cold Harbor, 1864.
The Battle of Cold Harbor was fought over the same ground as the Battle of Gaines's Mill in central Virginia during the Seven Days Battles of 1862.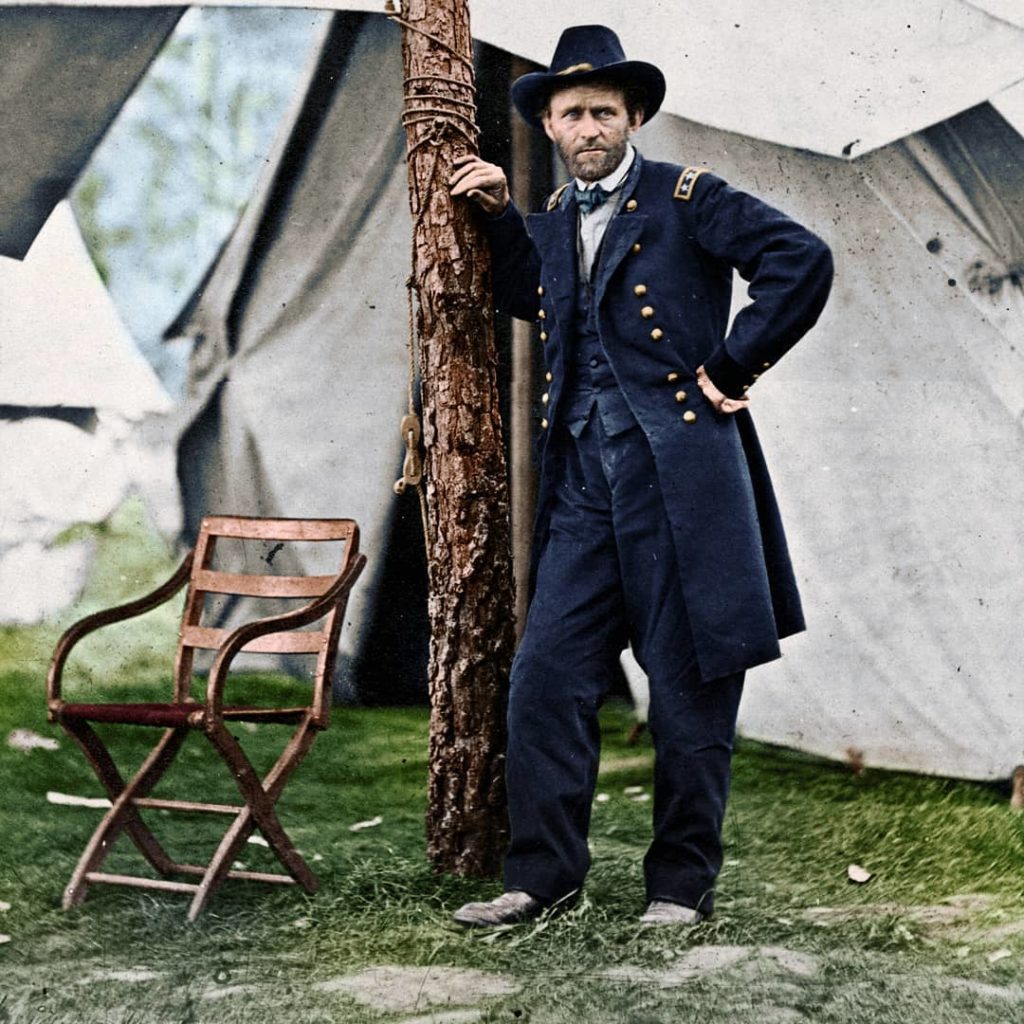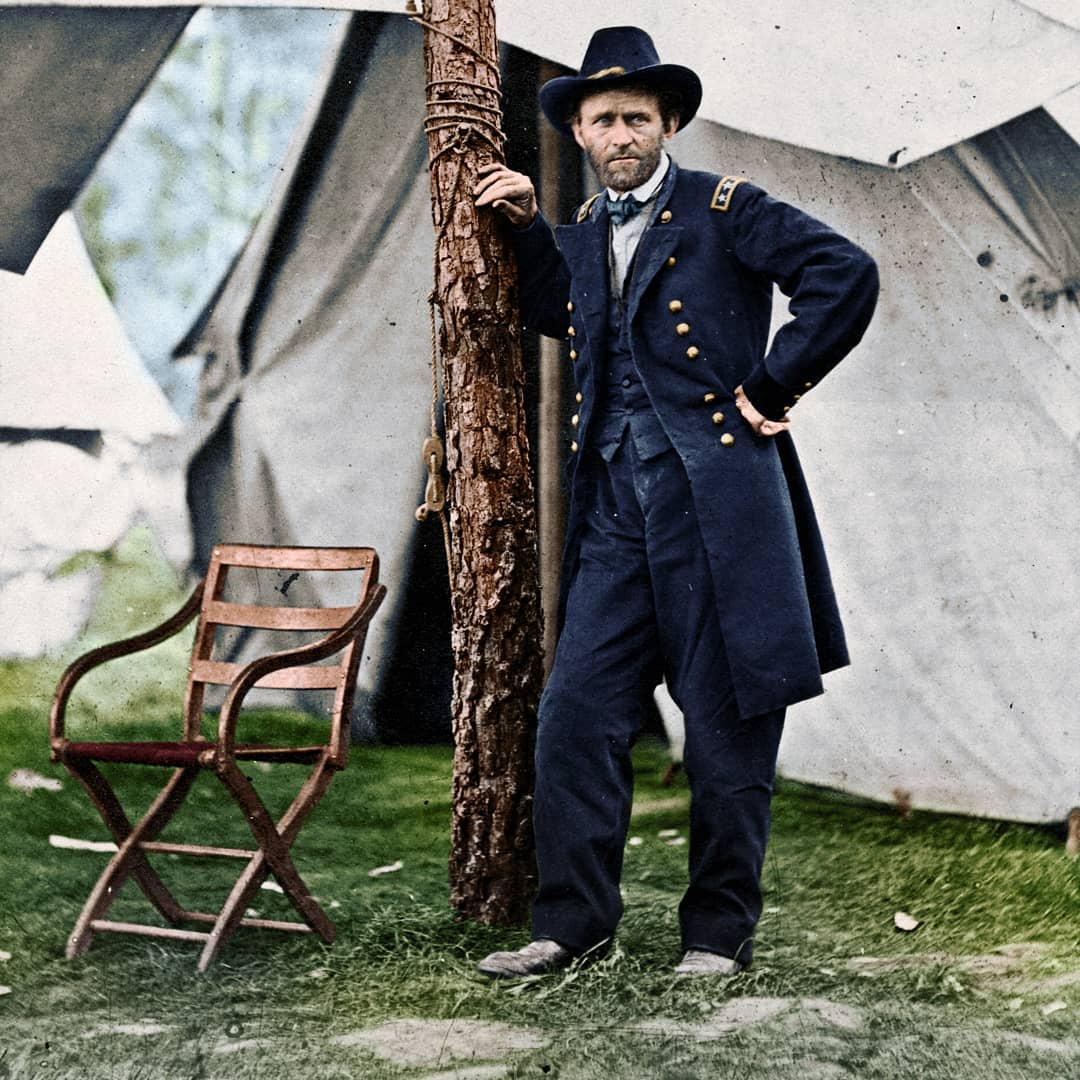 1st Massachusetts Cavalry, 1864
Captain Charles Francis Adams Jr. with officers of the 1st Massachusetts Cavalry, including Captain Charles Francis Adams Jr.
Charles Francis Adams Jr. was an American author, historian, and a relative of John Adams and John Quincy Adams.
After the war, he became a railway regulator along with other government jobs in places like the Park Commission.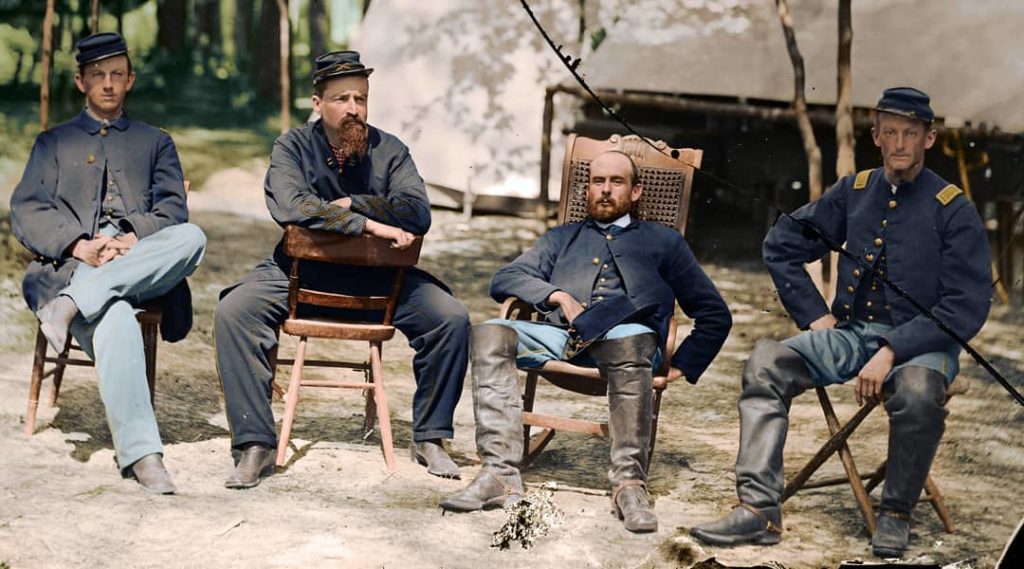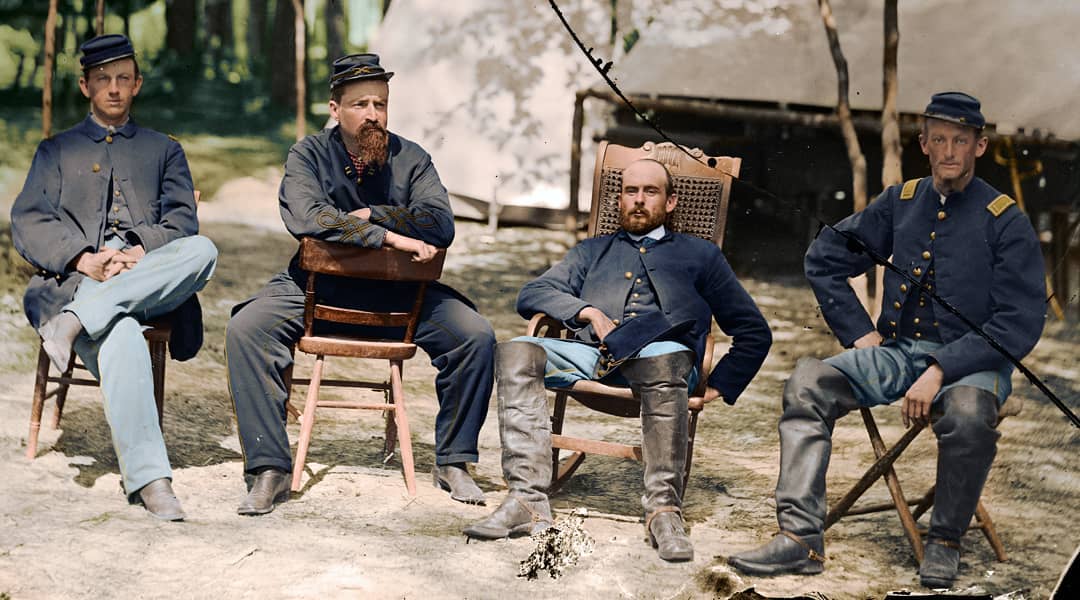 Abraham Lincoln and George McClellan, 1862
This photo shows the pair meeting at Antietam on October 2nd or 3rd.
There were twenty-three thousand casualties from twelve hours of combat just two weeks before, on September 17, 1862.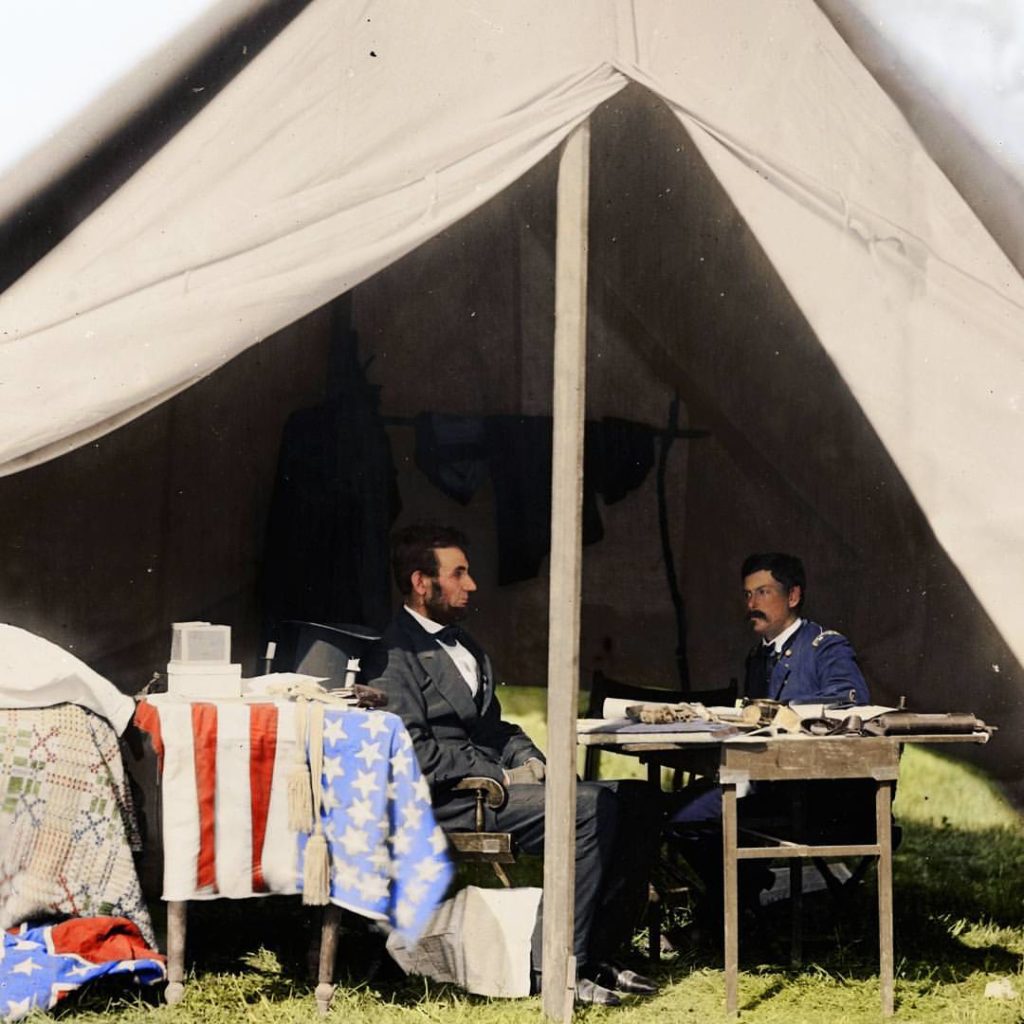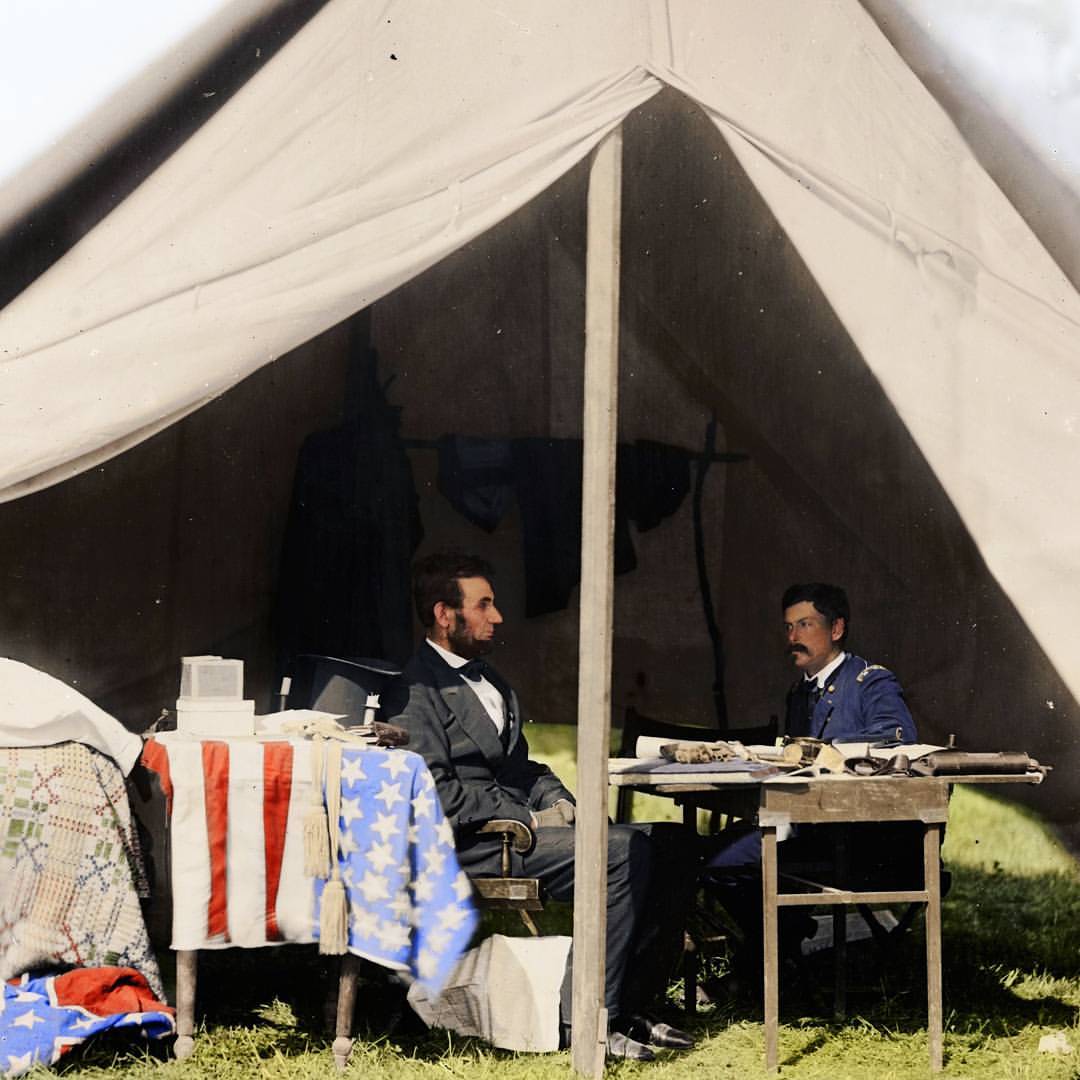 Meeting with President Abraham Lincoln, 1862
President Lincoln is meeting with the head of the future secret service, Allan Pinkerton and General McClernand.
McClernand was a poor general known to have spread rumors about Grant's drinking during the Vicksburg campaign.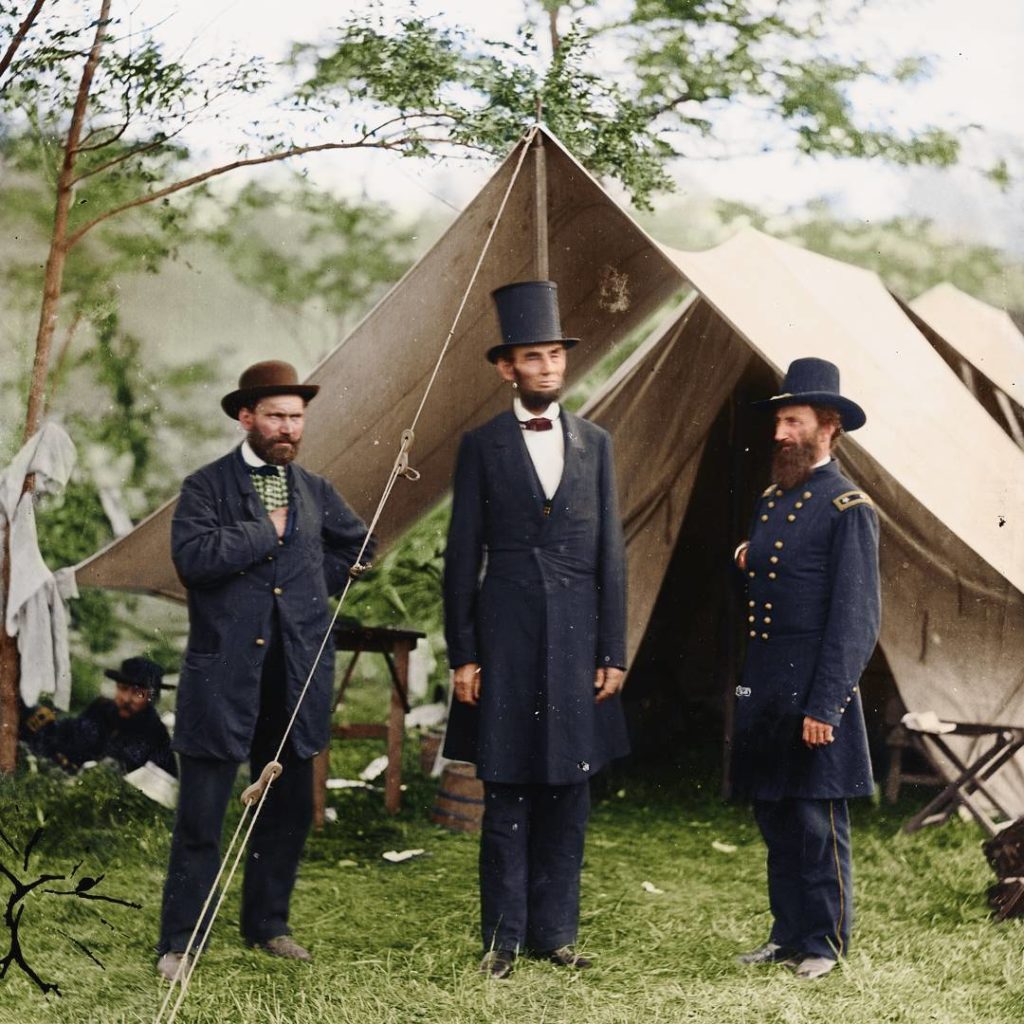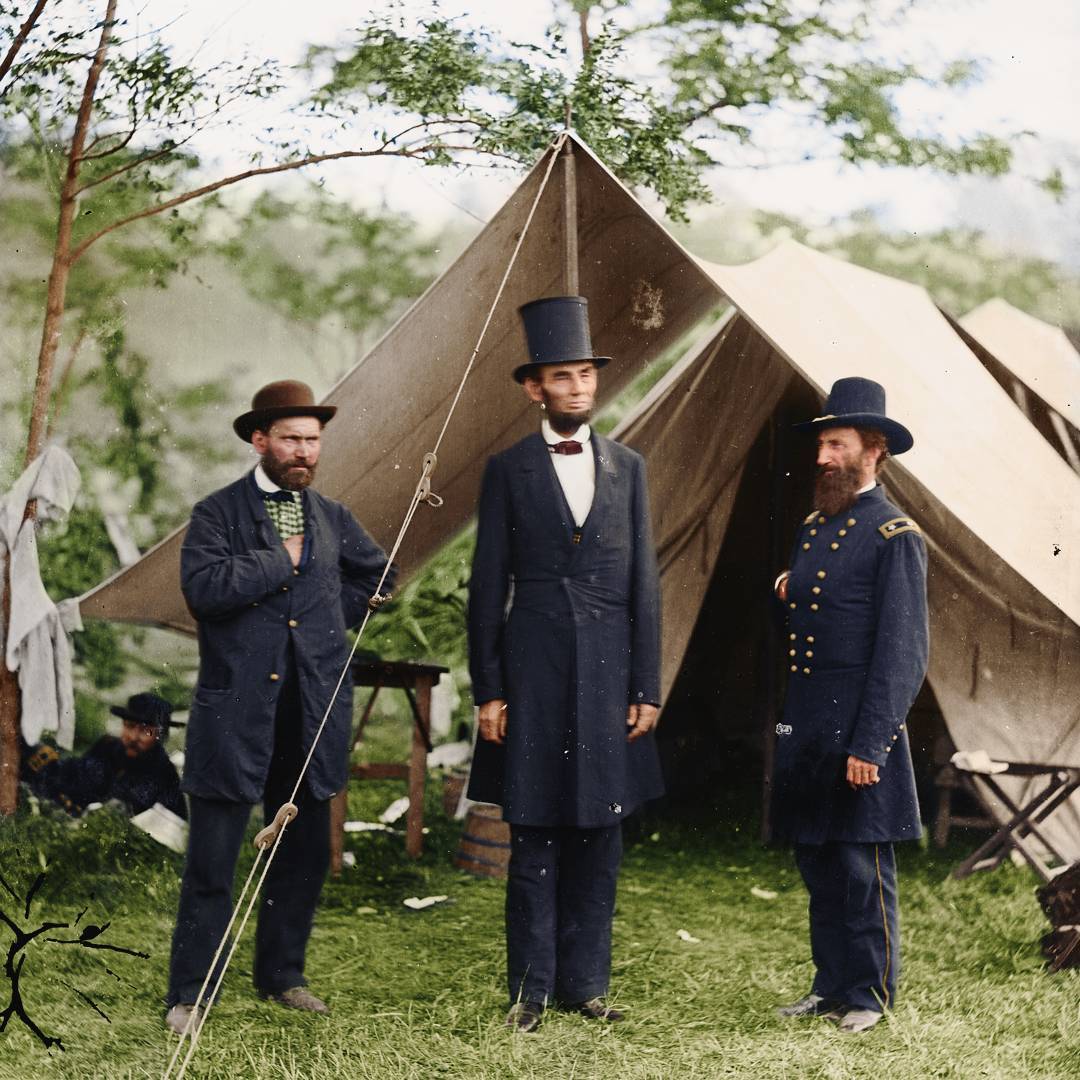 Free Black men Fight at Dutch Gap, Virginia, 1864.
The war was a turning point for African Americans, who were previously denied their right to fight.
But with more restrictions lifted, many joined Union Army ranks as it progressed through different stages of conflict.
Free blacks, along with formerly enslaved men, began serving too. Two hundred thousand black men served in the US Army and Navy during the Civil War.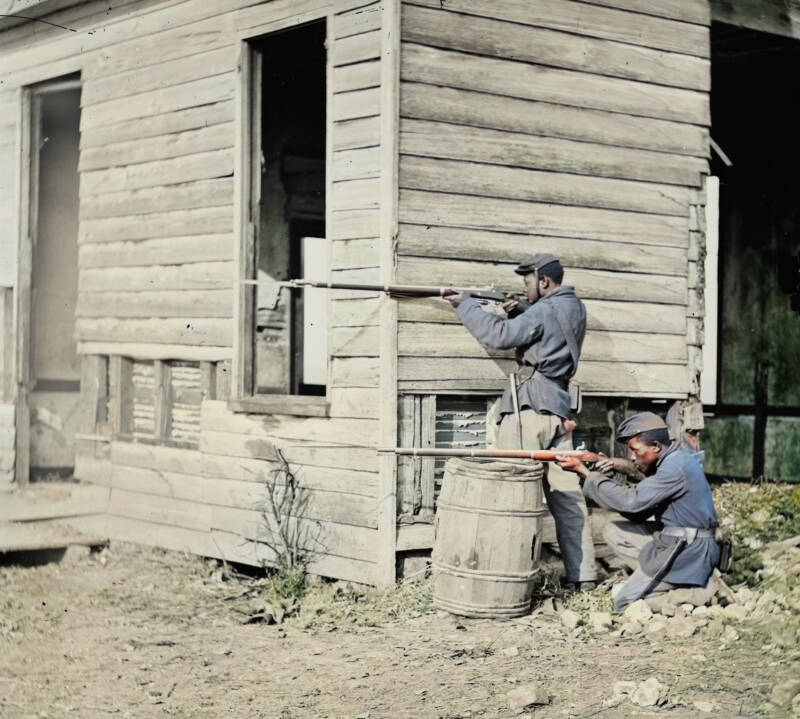 USS Monitor, 1862
The USS Monitor was one of the first steam-powered ships with an iron hull, known as an ironclad.
This photo shows its crew cooking food on deck.
The USS Monitor is known for fighting at the Battle of Hampton Roads, where she fought the confederate ironclad CSS Virginia to a stalemate.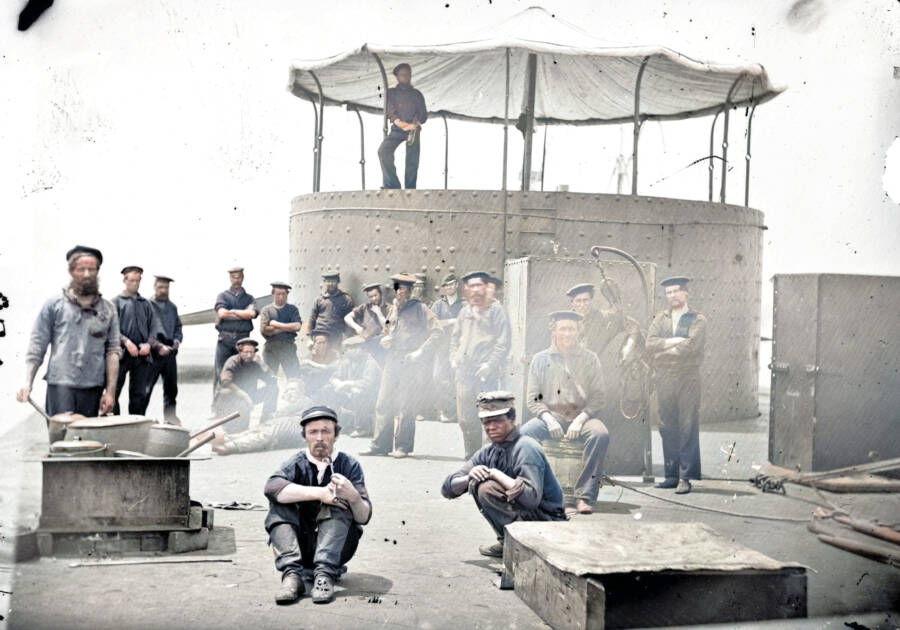 96th Pennsylvania Volunteer Infantry Regiment, 1862
The 96th Pennsylvania Volunteer Infantry Regiment stands in formation.
They saw combat at Gettysburg, Chancellorsville, Antietam, and Fredericksburg.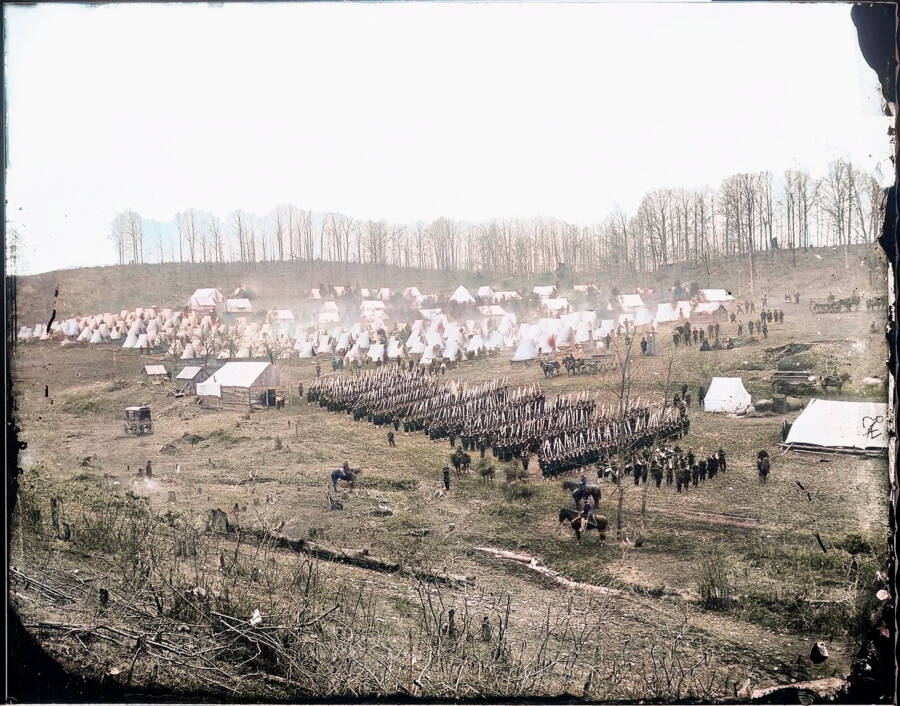 General Robert E. Lee, 1865.
This photo was taken less than a week after confederate general Robert E. Lee surrendered at the Appomattox courthouse in 1865.
He is seen sitting on the porch of his home in Richmond, Virginia.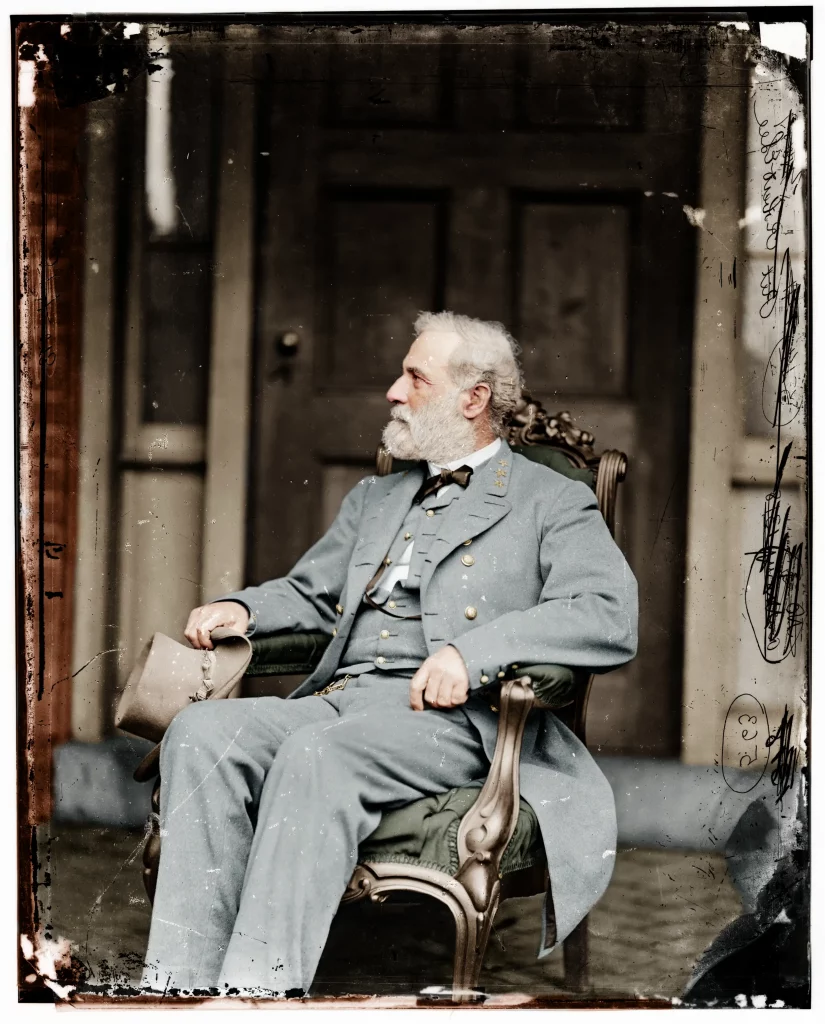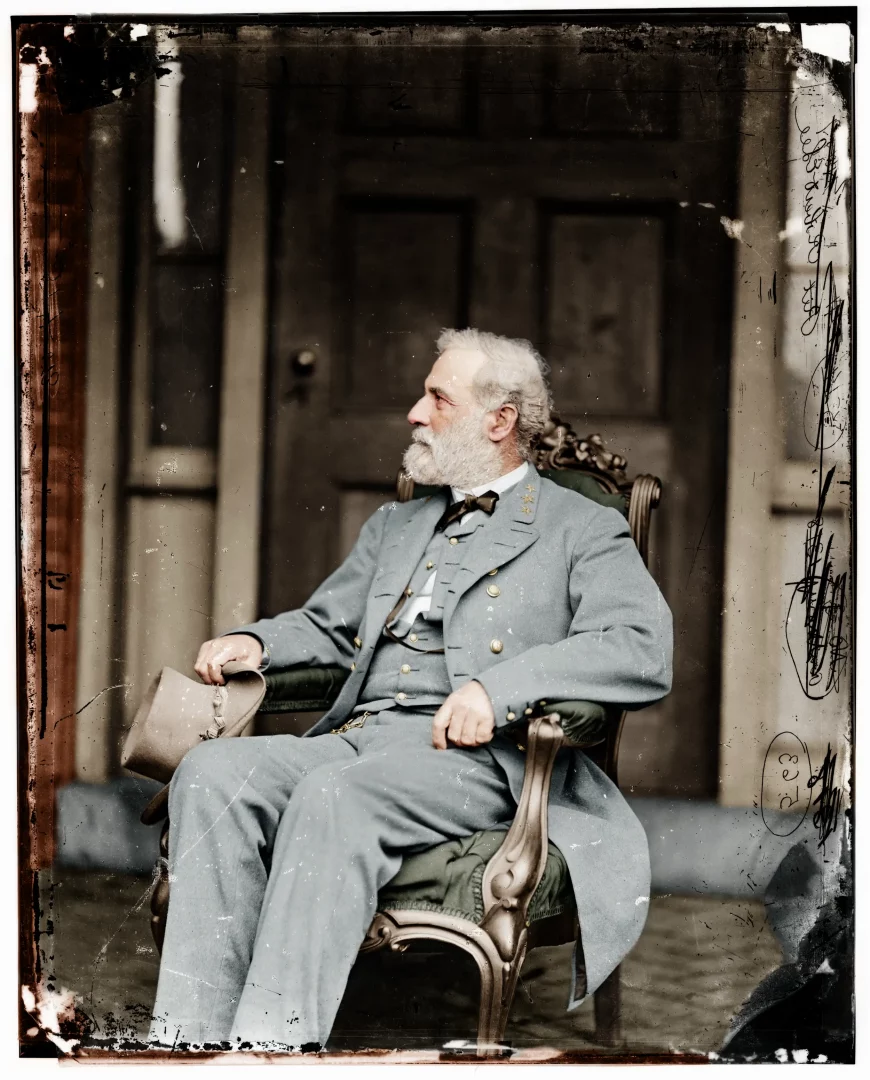 Lewis Powell, 1865
Photograph of Lewis Powell in chains.
Powell attempted to assassinate Secretary of State William Seward on the same night as the assassination of President Abraham Lincoln.
He was a part of a large plot that successfully slew Abraham Lincoln.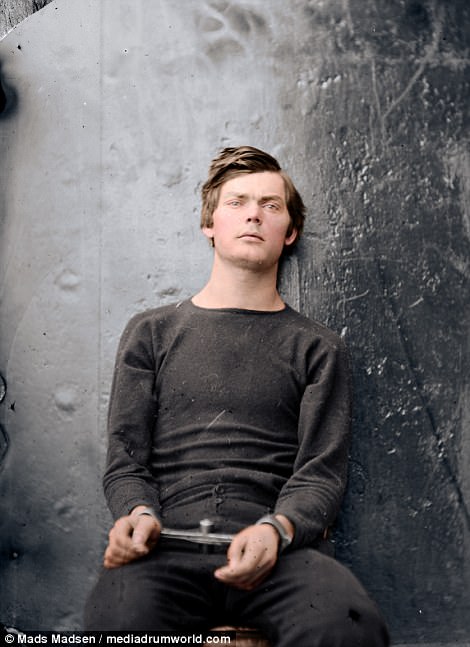 Confederate POWs, 1863
These are three prisoners captured at the Battle of Gettysburg in 1863.
There were 50,000 estimated casualties at the Battle of Gettysburg, making it the bloodiest battle of the war.
The three-day engagement was also a major turning point for the Union.
The Civil War was a time of great upheaval in America, and the photographs taken during that time offer a unique glimpse into what life was like.
These colorized photos are especially powerful and provide an even more vivid understanding of what life was like for the people who lived through the Civil War.
Thanks to these talented artists, we can now see history in a new light.