Last updated on January 27th, 2023 at 09:25 pm
Elisabeth of Austria was born in 1830 into one of the most influential royal families in Europe. She had a strange and tragic life, marked by several personal tragedies, political turmoil, and eventually her assassination.
In this article, we will take a closer look at the life of Elisabeth of Austria and explore some of the most interesting and controversial aspects of her story.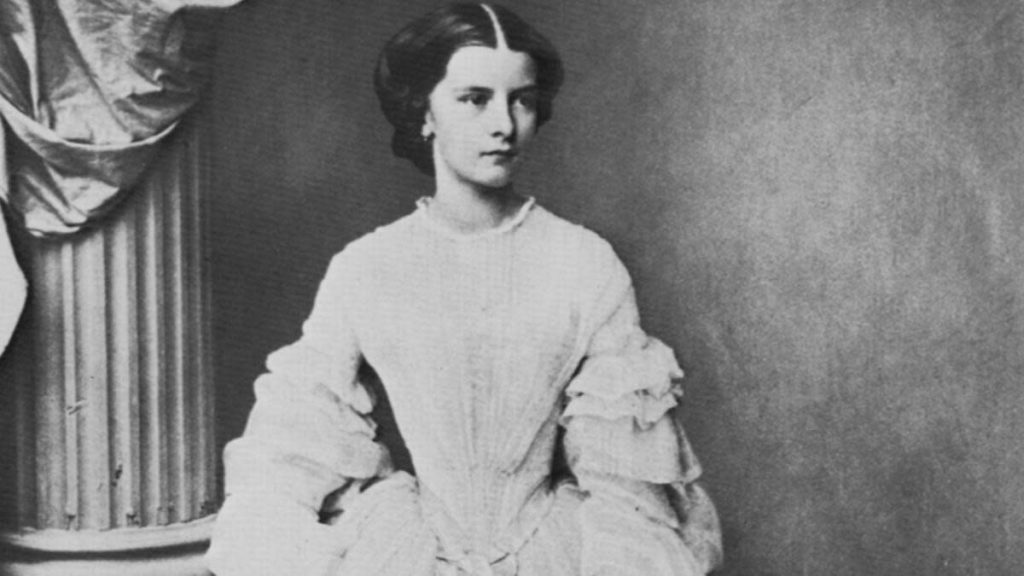 Who was Elisabeth of Austria?
Elisabeth of Austria, who went by the nickname Sissi but was named Elisabeth Amalie Eugenie, was born on December 24th, 1830, in Munich, Bavaria. She was the fourth child and second daughter of Duke Maximilian Joseph in Bavaria and Princess Ludovika of Bavaria.
Her mother perished when she was just two years old due to measles complications, which devastated her father. One year later, her sister Sophie passed away from diphtheria at four. As a result, Elisabeth was raised primarily by her father and her paternal aunt, Duchess Sophie, in Bavaria.
Interestingly, Elisabeth was known for being extremely, or at least unusually, tall. In fact, she was the tallest member of her family at 173cm. She reportedly grew to be around five feet and eight inches tall, which was quite tall for a woman in the 19th Century.
Elisabeth also had a very slim build and was known for her long neck, becoming one of her most distinguishing physical features. In addition to her height and slender frame, Elisabeth was also known for her blue eyes and dark hair, which she often wore in loose curls or braids.
Elisabeth's Early Life
Elisabeth's early life was quite privileged.
As a member of the Bavarian royal family, she had access to all the best that money could buy. She was educated by private tutors and had a governess to look after her. In addition, she was given dance and music lessons and was taught how to speak French, Italian, and English.
Elisabeth was a shy and introverted child who preferred the company of animals to people. She loved nature and often spent hours exploring the forests and gardens near her home.
One of Elisabeth's favorite pastimes was horseback riding, which she took up when she was six years old. She quickly became an accomplished equestrian and often went on long rides by herself, sometimes disappearing for hours at a time.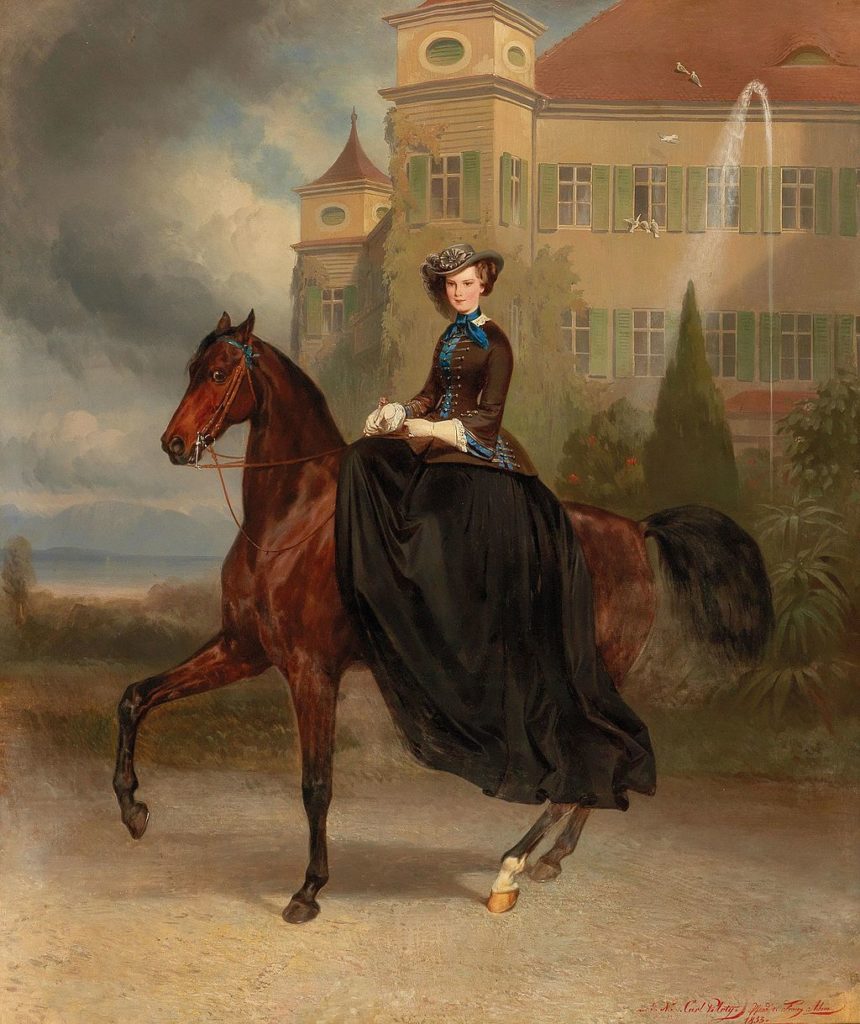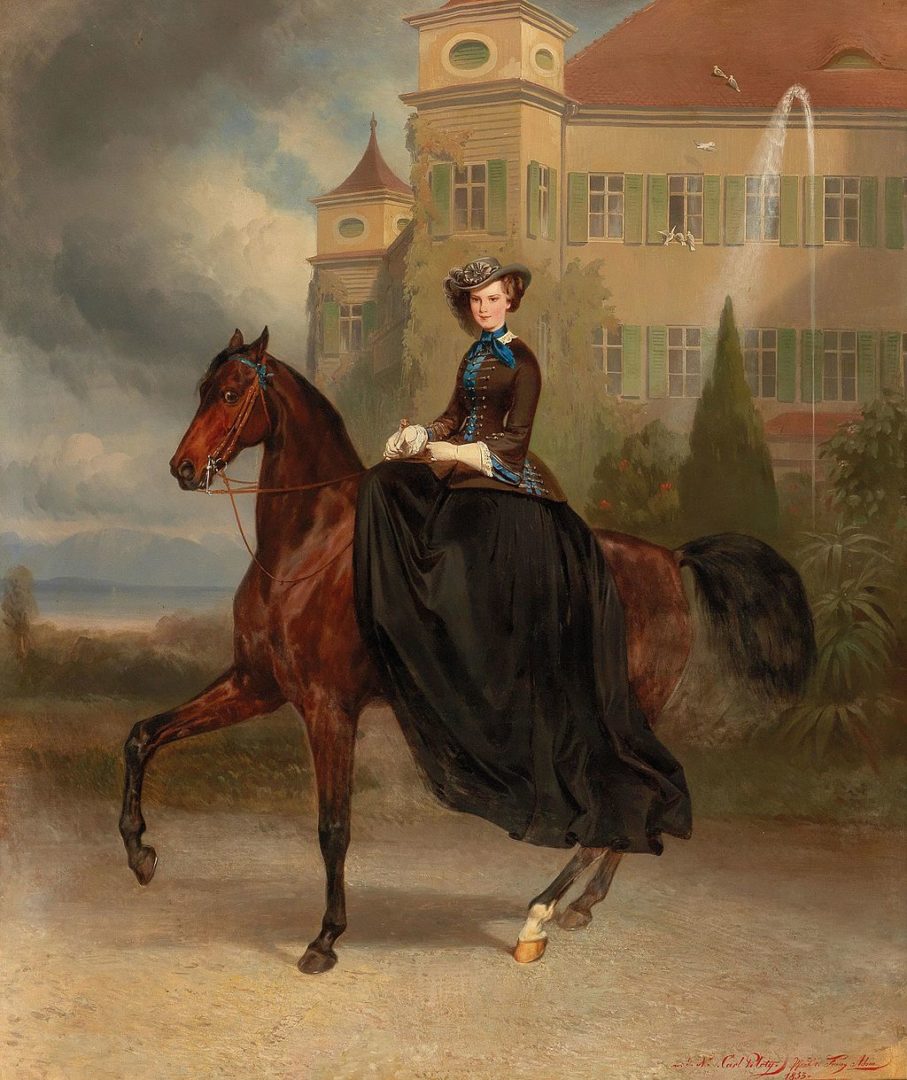 Sissi would spend her time riding horses and exploring the grounds of her family's estate. She was a tomboyish child who preferred to play with boys rather than girls. This preference would stay with her throughout her life.
Elisabeth was also a relatively private person. Despite growing up in her role as a public figure, she was known to be quite shy and introverted. As a child, she was never a fan of public duties, which included attending balls and making small talk with strangers.
In fact, she got so nervous at such events that she wouldn't eat.
Despite this, Elisabeth was quite independent and headstrong as a child. Nevertheless, she was known to be quite stubborn and would often disobey her governess or tutors.
She even ran away from home after an argument with her governess. A few hours later, she was found hiding in a barn on her family's estate.
Elisabeth and Her Family
Elisabeth's relationship with her immediate family was quite complicated.
As we mentioned earlier, Elisabeth lost her mother at a young age, which left her father devastated. As a result, he became overprotective of Elisabeth and her sister Helene.
This often led to arguments between Elisabeth and her father. She was known to be quite headstrong and independent, which didn't always mesh well with her father's more traditional values.
Elisabeth also had a strained relationship with her aunt Sophie.
While Sophie was the one who raised Elisabeth after her mother's passing, the two were known to butt heads quite often. This was likely because they had very different personalities.
Sophie was a traditional and conservative woman, while Elisabeth was more liberal and independent. This meant that the two didn't always see eye to eye, which often led to arguments.
Despite all of this, Elisabeth was still close to her family. She was known to be extremely attached to her father and would often write him long letters when she was away from home.
She was also very close to her sister Helene, despite the fact that they didn't always get along.
Elisabeth's idyllic childhood came to an end in 1835 when her father remarried. Her stepmother, Princess Sophie of Saxe-Hildburghausen, did not get along with Elisabeth or her sisters. As a result, Elisabeth was often left feeling isolated and lonely.
The situation improved somewhat when Elisabeth's younger brother, Karl-Theodor, was born in 1839. However, the arrival of her stepsister, Marie Sophie, in 1840 brought more conflict to the family.
Elisabeth's Tragic Family Life
One of the most tragic aspects of Elisabeth's life was her family.
Her mother passed away when she was two years old. Shortly after, her father remarried and had three more children with his second wife. However, he and Sophie did not get along and often argued.
In addition, Elisabeth's sister Marie Sophie succumbed to typhoid fever in 1857. This was a devastating blow to Elisabeth, who was very close to her sister.
Finally, Elisabeth's only brother, Karl-Theodor, perished in a hunting accident in 1873. This left Elisabeth as the only surviving member of her immediate family.
In addition to her tragic family life, Elisabeth also experienced several personal tragedies.
One of the most devastating was her daughter's passing, Sophie, in 1857. Sophie passed of diphtheria at the age of two. Elisabeth was devastated and never really recovered from it.
Another tragedy occurred in 1889 when Elisabeth's only son, Rudolf, committed suicide. Rudolf was Crown Prince of Austria and heir to the throne. His suicide caused a scandal and rocked the Austrian monarchy.
Relationships and Growing Older
Elisabeth's father, Duke Maximilian, was a very ambitious man, and he had high hopes for his children. He wanted them to make good marriages and secure the future of the Bavarian branch of the House of Wittelsbach. Elisabeth's older sister, Helene, was married off to Prince Maximilian of Baden in 1828 when she was just sixteen. Her other sister, Marie, was married to Duke Ferdinand of Teschen in 1831.
Elisabeth herself was married to Franz Joseph I of Austria in 1854. It's suggested that Franz Joseph fell in love with her slight self at first sight when they met in 1853.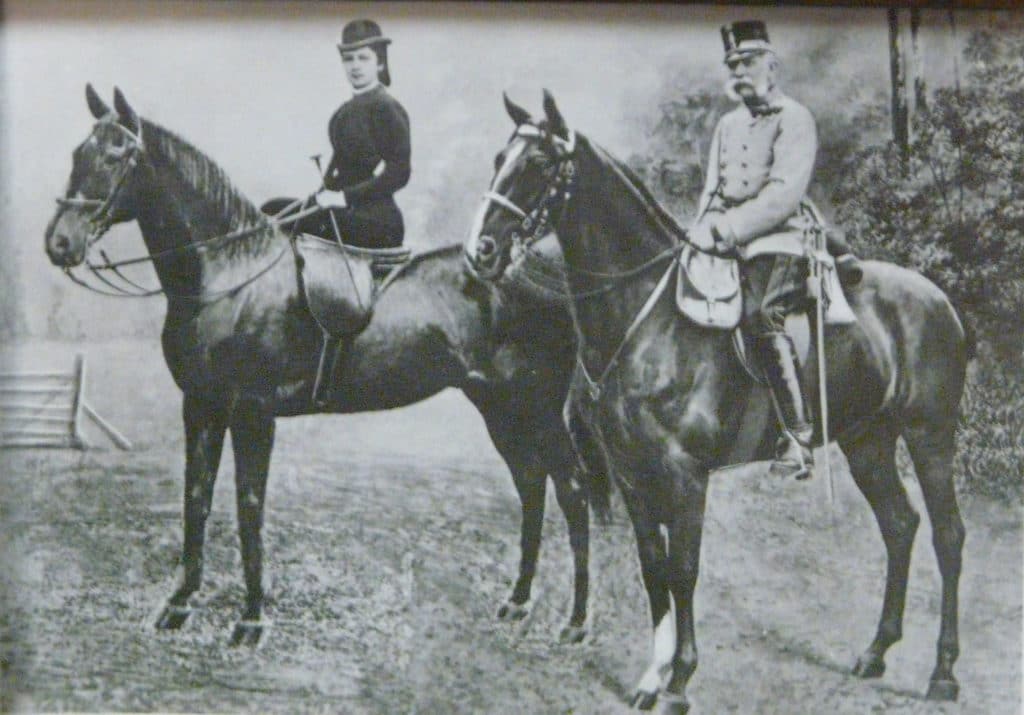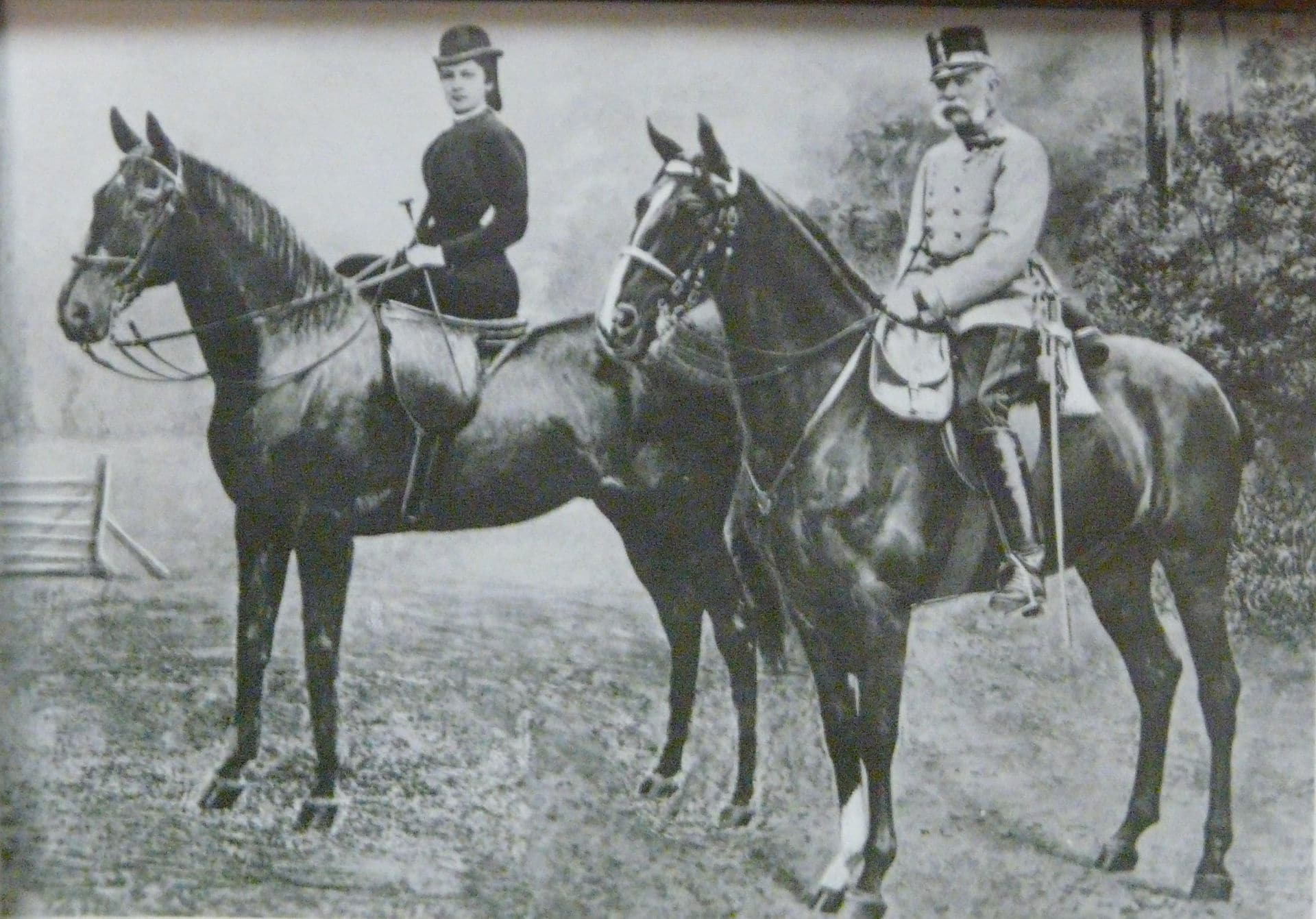 The two were married the following year and had five children together.
Elisabeth's marriage was not a happy one. Franz Joseph was a cold and distant husband who often neglected her. In addition, he was rumored to be having affairs with other women.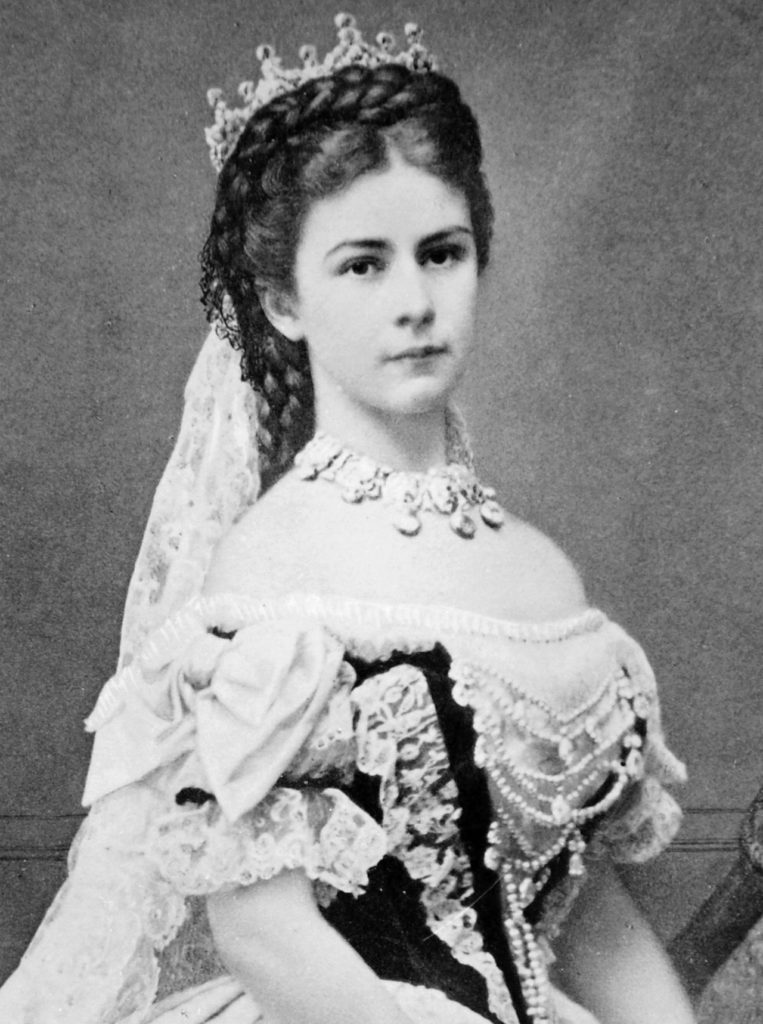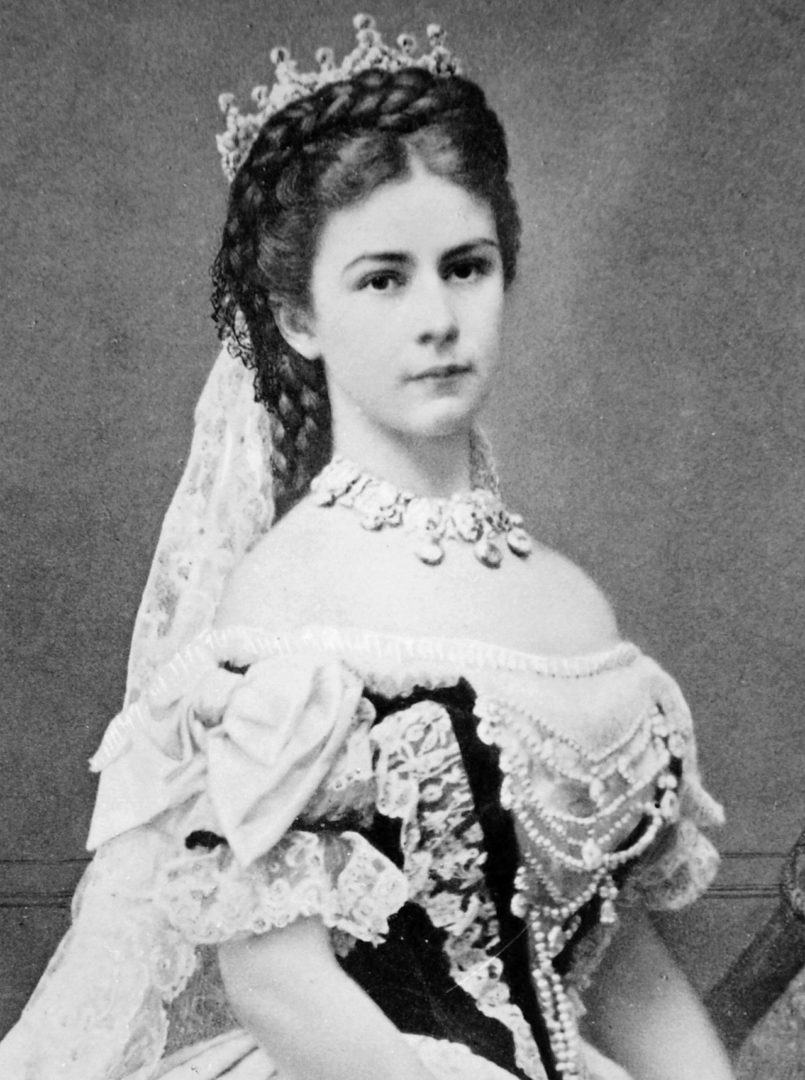 As Elisabeth grew older, she became more and more unhappy. She withdrew from public life, growing increasingly discontent with her life.
In 1898, she undertook a pilgrimage to the Holy Land. During this trip, she became ill with what was later diagnosed as appendicitis, she underwent surgery, but life had other plans, as we'll explore below.
Despite her affairs, Elisabeth and Franz Joseph still had four children together:
* Sophie, Duchess of Hohenberg
* Gisela, Crown Princess of Bavaria
* Marie Valerie of Austria
* Rudolf, Crown Prince of Austria
But still, Franz Joseph was a cold and distant husband who was often away on business. Elisabeth felt isolated and lonely in her marriage. In addition, she was constantly pressured to produce an heir to the throne.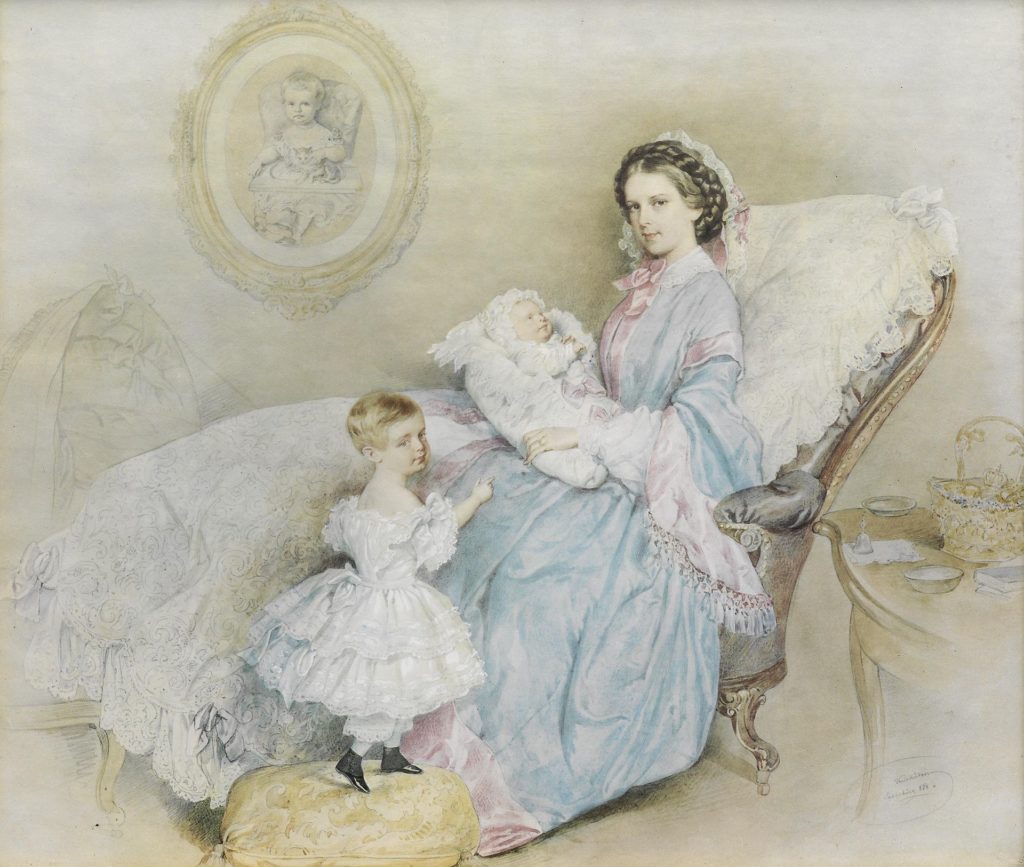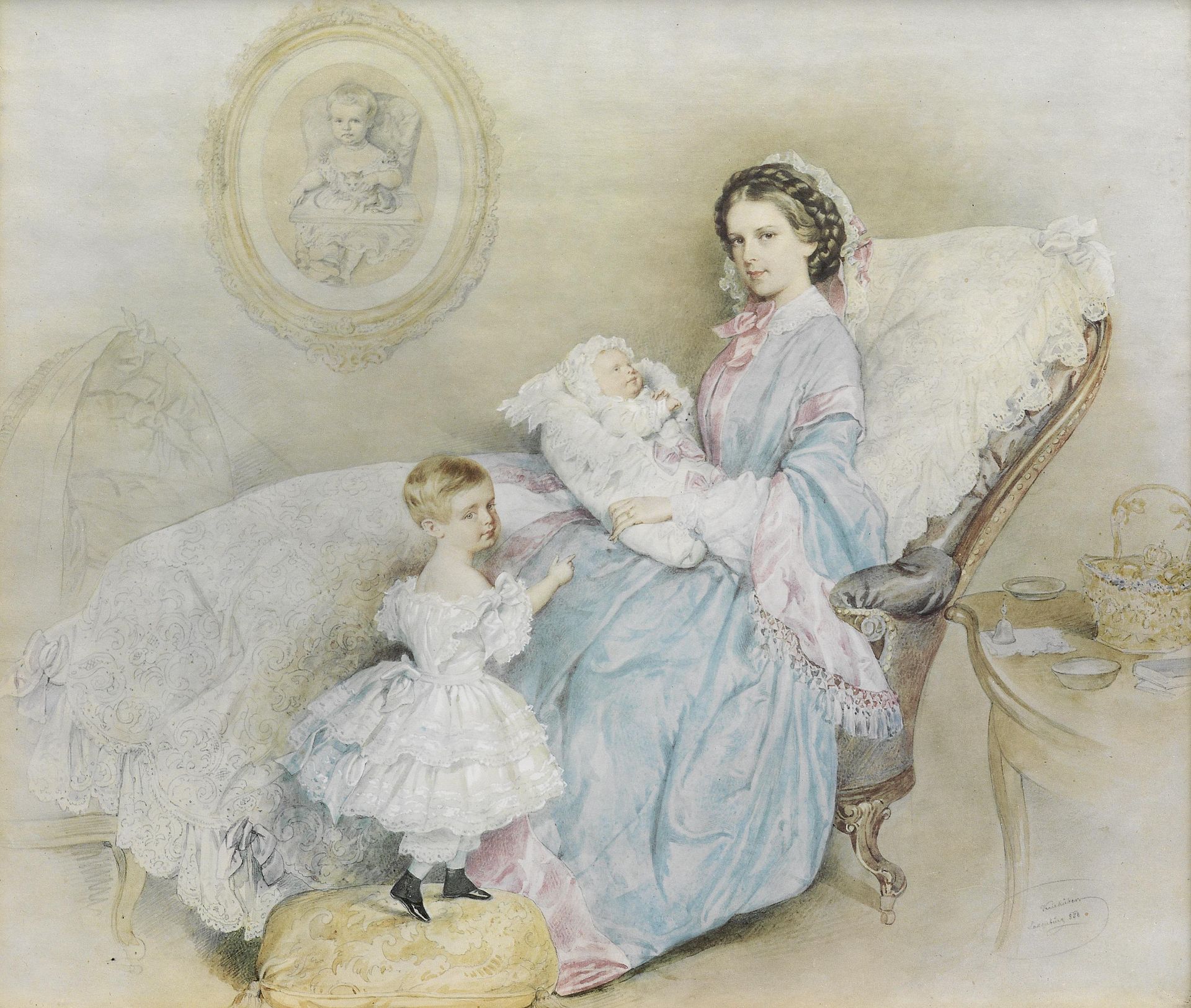 As Elisabeth grew older, she became more reclusive and withdrawn. She also began to suffer from depression and insomnia.
That's not to say that Franz Joseph didn't love his wife. There are plenty of records that he did love her very much. He was devastated by her passing in 1898. He never really recovered from Elisabeth's assassination and never remarried.
A Life Cut Short
Elisabeth's life was cut short when she was assassinated in 1898 by an Italian anarchist named Luigi Lucheni. The 25-year-old Italian stabbed Elisabeth in the heart with a fillet knife while walking down a Geneva street with her lady-in-waiting.
Elisabeth perished a few hours later in a nearby hotel. She was sixty years old.
Luigi Lucheni was arrested and later sentenced to life in prison. His motive behind the attack? He was angry with the Austrian government and wanted to kill a royal family member to strike back.
The consequences of this attack rippled around the world. Elisabeth's assassination caused a scandal in Austria and led to the downfall of the Austrian monarchy.
Millions of people around the world mourned Elisabeth. She was buried in a simple grave in Vienna. However, her body was later moved to Hungary, where she now rests alongside her husband and son.
Elisabeth's life was a tragic one. She experienced more tragedy and heartache than anyone should have in a lifetime. However, she was also a strong and resilient woman who overcame her many challenges. Elisabeth will be remembered as a kind and gentle soul who left this world far too soon.
Elisabeth's Legacy
Despite her tragic life, Elisabeth left a lasting legacy. She was a trendsetter who popularised the "Gibson Girl" look in the late 1800s.
She was also known for her charitable work. During her lifetime, she donated large sums of money to charity and helped to fund the construction of hospitals and orphanages.
In addition, Elisabeth was an advocate for women's rights. She campaigned for better working conditions for women and helped to establish several women's organizations.
She was also recognized as one of the most beautiful women of the 19th Century. Her style and beauty have inspired countless fashion designers, and her story continues to captivate people even today.
In the same vein, Elisabeth's legacy continues to this day. She is remembered as a style icon, a philanthropist, and a champion of women's rights. Her life was cut short by tragedy, but she left a lasting mark on the world.
She is even portrayed in many artistic ventures, such as the film "Sissi" and the musical "Elisabeth." Elisabeth's story continues to captivate people worldwide, and her legacy will never be forgotten.
The End
Elisabeth's demise was a shock to the world. At the time, she was just sixty years old, and many believe that she still had much more to give.
Elisabeth's legacy is complex and controversial. On the one hand, she was a victim of circumstance, born into a powerful family and married off to a man she did not love. On the other hand, she faced her trials with dignity and grace, becoming an inspiration to many who knew her.
As you can see from her tale, it's woven with tragedy and triumph. Though her life was cut short, Elisabeth's story continues to captivate and inspire people worldwide.
What do you think about Elisabeth of Austria? What did you find to be the strangest part? Be part of the conversation and let us know in the comments below!
If you enjoyed this article, read some more: